150 people made the 2014 Napa Auto Parts/Luskville Dragway banquet a HUGE success
With possibly the largest Jr. Dragster group in the country, we needed a wide angle lens
to take this picture at the awards banquet.
The Super Pro Winners where all smiles in this winners circle picture
Semi Pro 2014
was a big field, but don't be surprised if 2015 is not a lot bigger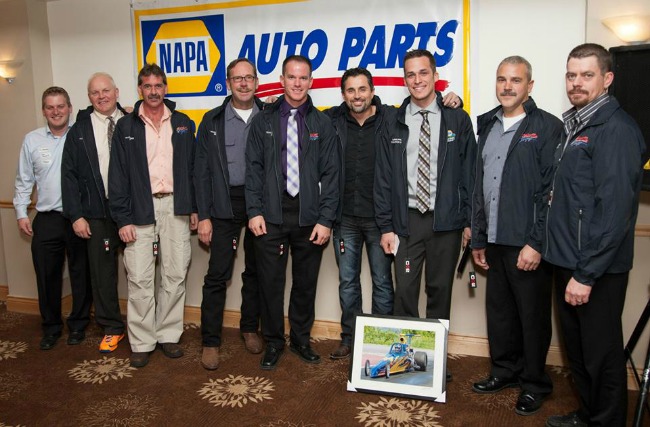 Napa Tour Super Pro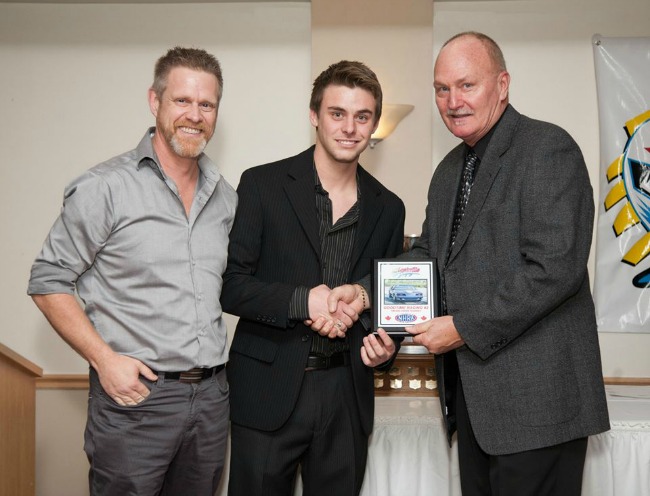 Rookies of the year went to new comers Andre and Tim Fearrey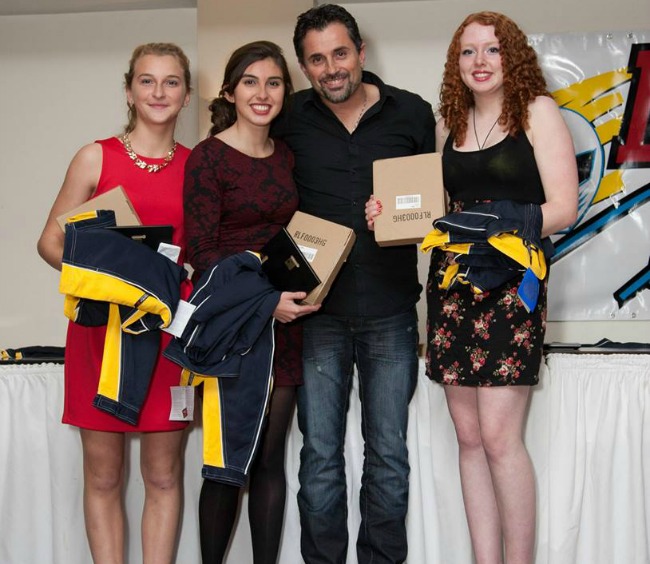 Just some of the Jr. Drivers with Tour presenter Mike Ogilvie of Ogilvie Auto & Fleet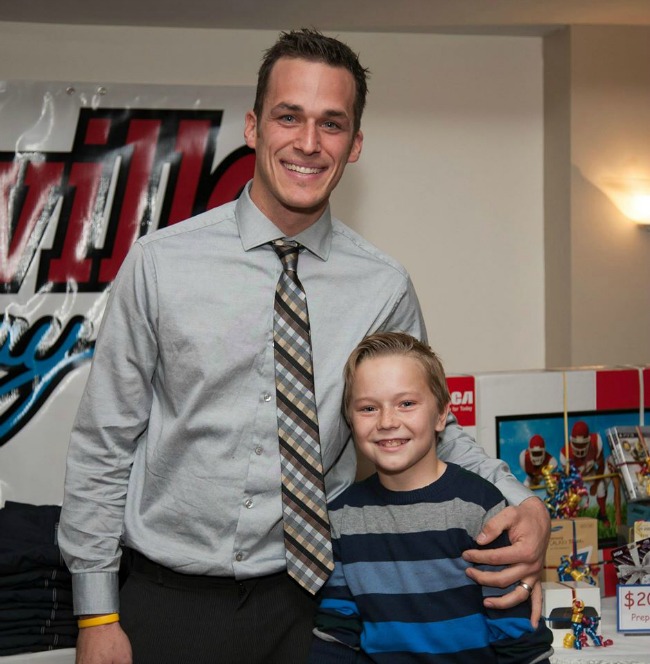 A number of Luskville Dragway super pro drivers have Jr. Dragsters kids to mentor
Landyn Urslak hangs out with Derek Malcolm during the races at the track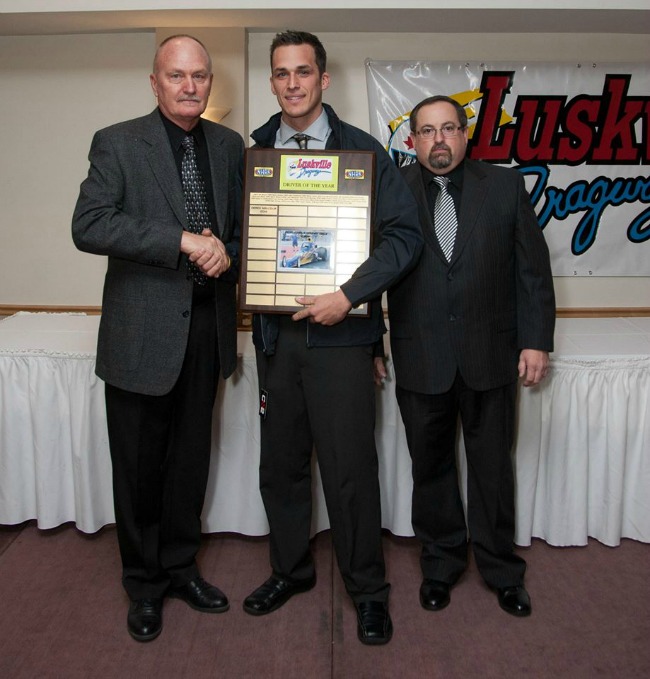 Driver of the Year Derek Malcolm received a standing ovation after his accomplishments
where announced and awards where presented.

Yes a good time was had by all, and more than one toast was had during the evening