RACE NEWS 2015
COVER SHOT: MORE THAN FORDS RUN LENTECH TRANS, BUT THIS MUSTANG SURE WORKS GOOD WITH ONE

BITS FROM THE PITS APRIL 26/2015
*
Just a reminder to drop around and see us at the Car Show Next Saturday and Sunday, Yes the track will be open as Derek will be taking care of things down there. But if your not going to the track or even after you do go, drop by and check things out at the Ernst and Young Centre, and this years Ottawa Cl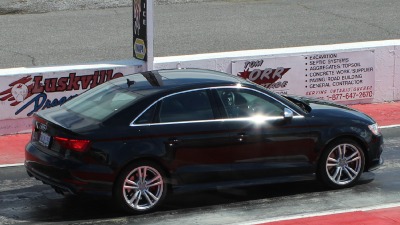 assic Car Show, make sure to drop by and see us at the Luskville Dragway display.

*
We are very sad too say that we have bad news surrounding the new corvette super gas car of Tom Orr, a car that we had lots of good things to talk about the first two times out. With Tom's son Lance at the wheel for the first time this summer he had the misfortune of having the roadster go on its roof at 170mph. the good news is that Lance is OK which is the main thing, the bad news is the Vette is pretty much a write off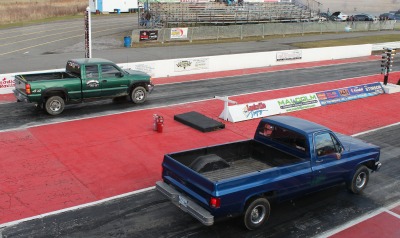 , we will keep you updated on this.

*
Well it was along time coming but we finally got off the ground this past weekend even though the weather was cold and windy yesterday. Chris Tapp of Tapp Auto was the first driver down the track with his BMW, kicking off what we hope to be a great season of racing at Luskville Dragway. Things where slow and cold during the afternoon with around 40 cars showing up prior to the cruise night, but things did pick up as the cruise night rolled around. But I have too tell you every year you see something new, how about these two guys with their Chevy Pick ups, both hauled in on trailers taking their fun pretty seriously. The cruise night was once again a BIG deal as more and more cars made the first weekend a Huge success as we get out of the blocks and into another season of racing. It is amazing too see everyone, and every type of car you can name, Jaquar, Camaro's, BMW, every type of import you could imagine and one Ferrari that made its way into the low 12s. Now this big turnout was even more astonishing considering it was not the warmest night of the spring, but everyone was pretty hardy and by the looks of the smiles they all where having a great time. Don't forget we have a cruise night every Saturday night of the summer, and we promise you we have some surprises for those that come out too these events, see you next Saturday.
AIDEN CLARMO BRINGS SOME GOOD NEWS TO THE JR. DRAGSTER RANKS FOR 2015:APR.26/2015

If you are a follower of this site then you will understand how much talk has been centred around the movement of Jr. Dragster Pilots up the ladder of evolution, and into the big cars, Semi Pro or Super Pro. Of course what we eluded too on purpose was the fact that with this movement there was the natural depletion of our incredible nu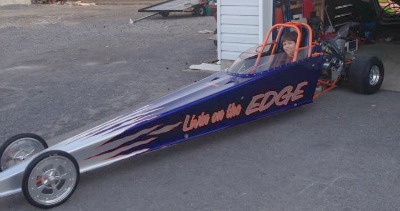 mbers of Jr. Dragsters which reached 22 on a regular basis at Luskville Dragway a few years back. So with the announcement this week that Aiden Clarmo, (yes a relative of Jamie Clarmo) had become the brand new owner of a Jr. Dragster for competition at Luskville Dragway, you can understand how pleased we are about it. Wes and Tina Clarmo, no strangers to the track had been looking for a little while now, waiting for the right deal, they had already bought a trailer to haul it in and last week the put something in the trailer. The Clarmo's who have been big supporters at the track of Jamie and Steve Clarmo's racing, will now take the next step and become part of what is a great Jr. Dragster Program and add to the numbers of cars which has seen a decline with the movement up of a number of drivers. The car was purchased from the Morrow Family and was a car that son Chevy won the track championship with a few years back, so everyone knows this is a good car. We all say welcome to the Clarmo's and even though you have been part of the track, this makes you an even bigger part.
LENTECH AUTOMATICS RETURNS TO LUSKVILLE DRAGWAY IN 2015: APR. 26/2015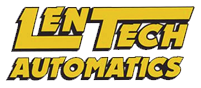 Lentech Automatics is no stranger to Luskville Dragway, and now under new ownership it will return as a major advertiser in 2015. Chris Nugteren who took over ownership of this well know performance transmission shop is also no stranger to the NHRA Facility in Luskville Quebec, and we will have the pleasure of seeing him even more this upcoming season. As a new era of marketing partnerships with Luskville Dragway begins Chris wanted to make sure that even though the shop is famous for its Ford Performance Trans, they work on, and build any make or brand with the same qualifications and results when it comes to performance transmissions. But even more importantly is the fact they also work on all makes of transmissions and is not just a performance shop.
Lentech takes pride in providing you with the most innovative AOD/4R70 transmission technology available. Every product is fully tested and backed by an unprecedented warranty. They are also committed to continual development of new products and refinement of existing products. Their technical staff is trained to recommend only components appropriate to your equipment combination. They specialize in the high performance modification of Ford automatic overdrive transmissions for street or strip. But not just for Fords. They also supply adapter solutions that allow fitment of your LENTECH modified Ford Overdrive to a GM or Chrysler, with equally good results! You won't find a more complete selection of AOD/4R70 products anywhere. So if you need a high performance edge, you need a LENTECH…
We welcome Lentech back to Luskville Dragway and hope everyone will come out and join in on their cruise night, which will have some special announcements, coming, the Lentech Cruise Night will be July 25th.
LUSKVILLE DRAGWAY CHARGES INTO 2015 WITH THE SUPPORT OF INTERSTATE BATTERIES: APR. 26/2015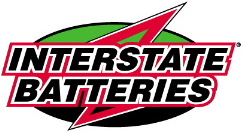 Interstate Batteries is no stranger to Motorsports Marketing, and Interstate Batteries is no stranger to marketing with Luskville Dragway, and will enter the second decade of doing just that in 2015. Having Interstate Batteries on board once again this year is not just a good thing, its a great thing, as being involved with a company that is so involved in Motorsports makes one feel pretty good that they have chosen Luskville Dragway as well. Interstate Batteries is with out question the best known name in the Battery business, and that has come about because of their HUGE involvement with all aspects of Motorsports, from Mike Edwards on the NHRA Pro Stock Scene, to Kyle Bush on the Nascar Sprint Cup Scene, and that is just two of the better known programs, but two that are well documented. With the assistance of James Locke, the man in charge in this part of the country, Luskville Dragway has had the pleasure to have Interstate involved for over a decade now. Interstate Batteries is a lot more than just car batteries, which is what many of us tend to believe, they carry and sell anything that has anything to do with batteries, and we mean any type of batteries.
BITS FROM THE PITS APRIL 19/2015
*
With less than a week to go until we open for our first test and tune and cruise night,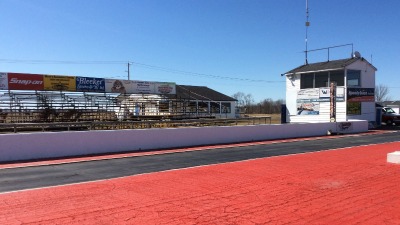 the work has been full steam ahead at the track in an effort to have everything ready for April 25th. Luskville Dragway has always stored the signage over the winter months, and that alone is a week long job just putting it back in place, but that part of the getting ready has already gotten done. So lets cross our fingers and hope we get a day on the 25th like some of those days this past week.

*
Not only has the warm weather got the drivers wheels turning, but it has been incredible for advertisers as well as since the drivers meeting there as been a buzz of activity with new and former advertisers signing on. We will be covering all of them over the next few weeks as we try too get all of those announcements done before we start reporting on actual events. Once again this is a good sign for drag racing locally, as well as a sign that indicates that Luskville Dragway is a good spot too do your motorsports marketing.

*
One of the significant changes in our rules, and something that we believe will make our points chase's even tighter than they have been is the change in the way points are given out on race days. Beginning this year points will be given out as they have been for the past 35 years, 300 for attendance meaning as soon as you pay your entree fee you get your 300 points even if you don't make a run. 200 points will be paid out for every run that you win as long as you have not utilized a buy back, the change comes with 100 points being paid per round won after you utilize the buy back process in the first or second round. This change was met with full acceptance and we do believe it will make our points system that much better, and the chase will go right down too the end before a champion is declared.

*
Yes it is only six days until the Luskville Dragway opens, but it is also only two weeks until we do th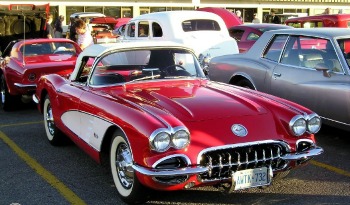 e Ottawa Custom Car Show at the EY Center for the third year in a row. Even if your at the track on Saturday you can still drop around and see us on Sunday as the show runs both May 2-3 , and yes the track is open on May 2nd as it is all season long. We have a great list of cars going in this season well worth the while of dropping in too see. And speaking of car shows, one of the strongest and longest running ones that is held on a weekly basis also gets started soon (May 5th) and its the Kanata Cruise held at the Hazeldean Mall in Kanata. Roger and Karen Thomas are the folks responsible for this successful summer cruise and its well attended each and every week. If you love classic's, high performance street cars, and everything else put it on your schedule for every Tuesday Night starting May 5th. Over the 18 years that this cruise has been running these folks have raised and donated 120,000. dollars to CHEO, that's a tremendous feat.
HINTON AUTOMOTIVE/WEST CARLETON AUTOMOTIVE CONTINUE STRONG SUPPORT OF LUSKVILLE DRAGWAY:APR 19/15
We are extremely plea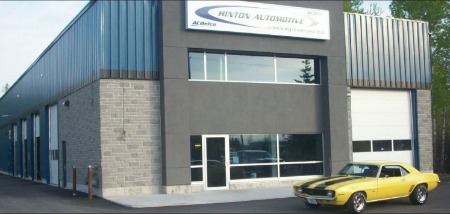 sed to announce that the title right holder of the Big Bill Board at Luskville Dragway will be back with Luskville Dragway in 2015 and beyond. Vern & Cathy Hinton the owner of both of these companies which operate out of a very new and very big shop on 126 Walgreen Road in Stittsville, Ontario have been big supporters of Motorsports in our area for a long time. Vern who has owned Hinton Automotive for many years purchase the West Carleton Automotive Machine Shop and Engine building business from Larry Aslagsen who has been a fixture in the drag racing world for decades in this area. This company is as close as you can get too a big box automotiv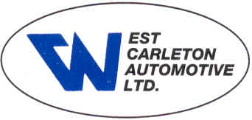 e and performance shop, with the ability to supply you with what ever you need from general maintenance to full tilt performance. Larry who still too this day continues to head up the West Carleton side of the building for Vern has a long history with in the Motorsports Performance World Locally. 2015 will mark 34 years that West Carleton Automotive has been supporting Luskville Dragway and the Drag Racers of this area. The shop which is state of the art includes a Dyno to test the race engines long before they see the race track. And whether it is a big block Dodge, a small block Chevy or any other type West Carleton not only has the ability but also has the history and the record to build what ever you need. Drivers like Ralph Coe relies on Dodge Power from Hinton/West Carleton, where Dave Gould of Kingston count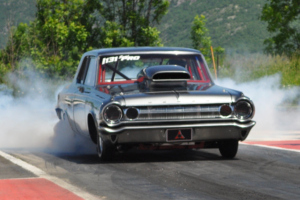 s on Vern and the boys to make his small block all aluminum Chevy put out the big ponies. Scott Drummond is just one of many who rely on this shop for work when it comes to making Fords pound the ground with lots of horse power. Yes in the drag racing community this shop can handle what ever make or brand you have when it comes to making horse power, work done by seasoned veterans of the machine shop and engine building business's. Now after that you would think that only drag motors come out of this shop and that is very far from the truth as Stock Car Racing, High Performance Boat Engines, Truck and Tractor Pulling and just plane old street car performance engines are a regular occurrence out of the shop. Past Stock Car Late Model Owner John Holtom is just one example of Paved asphalt Team Owners who rely on this shop for their horse power.
The Hinton Automotive side of the building is where the general automotive repair goes on, but besides this work there is a great deal of performance minded stuff as well. Many of the street scene and hot rods locally depend on Vern and the Team for any type of work they require and not just from the engine point of view which they obviously have all wrapped up with the West Carleton Division. Chassis work, installation, I have even been in when fibreglass work was being done on a hood scoop for a race car, so yes when we say anything you need, you can get when it comes to Automotive, general or performance. We would like too thank Vern and Cathy Hinton for their continue support of Luskville Dragway and their support of the Motorsports World in our area.
BW RACE CARS GETTING RACERS READY AS THE SEASON GETS CLOSER: APR. 19/15

BW Race Cars, a major advertiser with Luskville Dragway in 2014 will continue that support in 2015, and will also take a charge at the Napa Auto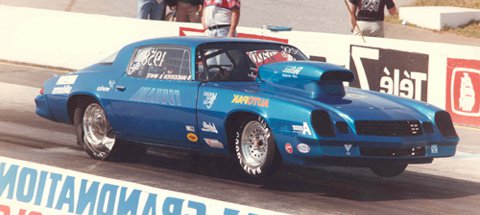 Parts Luskville Dragway Super Pro Series. Brian White the owner of the shop and his wife Jose Mongeon a many time winner at Luskville Dragway, will team up with their in house built soft tail rear engine dragster for the 2015 summer. Brian who gets busier by the day at the new shop, as the season nears is extremely pleased with the response from his marketing involvement with Luskville Dragway, and the support that has been shown from the racers to supporting those that support the sport we all love. Brian has a vast history of building great cars and doing great work, and was rewarded for that with his Best Engineered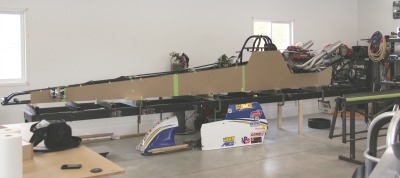 Award from NHRA at one of the Divisional Points Meets a couple of years back. This alone is all the proof anyone should ever need in the question of just how good a job does he does. White who began his racing career behind the wheel of a door car (1981 Camaro that he built), has spend that last years of racing behind the wheel of a in house build dragster. This is the car that he and Jose will compete with at Luskville Dragway this season. The Camaro which was Brian's first project went on to become part of the ADM Motorsports Team where it spend many a Sunday Afternoon in the winners circle, as the car worked so good it was like driving a Cadillac. Currently Wayne Burke has son Kyle's rear engine dragster in the shop for some new body panels and updates, as well as scaling and set up for the new season. White has proven himself over and over and we are fortunate to have such a skilled craftsmen in our back yard when it comes to chassis's, tin work, set up, wiring you name he does it.
BITS FROM THE PITS APRIL 4/2015


*
Well the drivers meeting is now behind us so we look down the road to April 25th. and the first weekend for the track, with time trials, street cars and a cruise night, yes the season is only two weeks away its time to get excited. We will start being at the track over the next two weeks to start work that is scheduled for this summer as well as getting things ready for the beginning of the season. We start the season with three Saturdays in a row, for testing, for street cars and each Saturday will also feature a cruise night. The Official beginning of the Napa Auto Parts Luskville Points Series will begin on Malcolm Carpentry Opening weekend May 16-17.

*
Marco Laframboise daughter took delivery of her new Jr. Dragster at this years Luskville Dragway Drivers Meeting, as they have bought Rachel Ogilvie's many time winning car. Marco and his team are part of Luskville Dragway a number of times a year and will be part of the Napa Auto Parts Tour at I-Car. Marco not only picked up the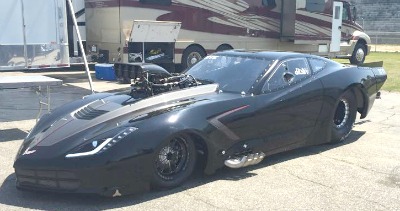 Jr. but dropped off a load of slicks that where purchased trough Para Performance, one of Luskville Dragway's major advertisers, again showing support for those that support us.

*
Hope some if not all of you have been following the live feed of the PDRA race in Rockingham NC, local Pro Mod Racer and Luskville Dragway supporter Paolo Giust is debuting his brand new G-Force Pro Mod Corvette at this event. To say this is a wild looking piece would be putting it very mildly as the picture shows, congrats guys. The team laid down a very nice and straight 3:98 run on Friday Night, only the 3rd pass on the the car, which would indicate good things too come for sure.

*
And speaking o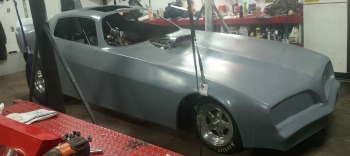 f debuting a new car, Jordan Parniak will be doing just that this summer as he continues work on his 1977 Nostalgia Tans Am Funny Car, which will bring two such cars out of the Sault St. Marie area. Jordan and his family got there drag racing start at Elliot Lake many years ago, and with out question will be very interesting to see him this summer, as he continues his evolution in the drag racing world. Will pretty cool to see him and Dave Wagner also of the Sault the other Northern based funny car come too the line together, hopefully we see both at Luskville this season and that is the plan.
1000 ISLANDS CONTINUES AS THE OFFICIAL MOTORHOME & TRAILER SALES SHOP FOR LUSKVILLE DRAGWAY: APR.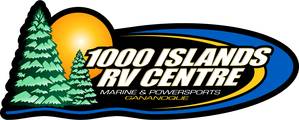 12/15

Over the years 1000 Islands has supplied a lot of Motorhomes and race trailers to the racing community and in our case to many, many drag racers who have shown the stuff that drag racers are made of, and supported those that support us. Conveniently located right on the 401 just east of Gananoque the modern day facility caters to the motorsports arena with great pleasure. Hen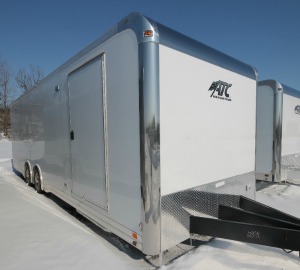 ry Boer who is the owner is a avid motorsports person and supports a number of facilities and racers besides Luskville Dragway. The facility carries a number of different makes of race car haulers including Haulmark and ATC which has become the choice of many racers like Mike Chenier and Ray Pillwein from the track who both have new ATC Models of trailers from 1000 Islands. But they are just a few of the teams that have purchased from 1000 Islands as the list is very long, Darren Frasso, ADM Motorsports, Paulo Giust, Scott Drummond, Dale Gauthier, Billy Smith and many more, so as you can see this is s racers Motorhome and Trailer shop. The business always has a number of trailers in stock to choose from and if they don't have what you want they can quickly get in from their manufactures in Indiana. So yes we are very pleased that once again in 2015, like for many years now, 1000 Islands is the official Race Car Trailer and Motorhome supplier of Luskville Dragway. This signing once again affirms the confidence that advertisers have in Luskville Dragway as a great marketing partner, and for that we say THANK YOU
DRIVERS MEETING SETS THE STAGE FOR WHAT COULD BE A BIG SEASON: APR. 12/2015

Everyone has their own way of judging when spring is here, but for a drag racer the annual drivers mee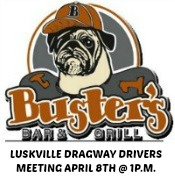 ting is one of those things that certainly send's the message that the smell of rubber is not to far off. Now another thing that tells some people that spring is here is Hockey playoffs, and when the home town team is in the hunt, well you have to adjust, and adjust we did as to say the drivers meeting was an exciting time this year, we would be stating a understatement for sure. Now we wont take all the credit for one of the most exciting drivers meetings of all time as we did juggle the meeting around what turned out too be a very good hockey game for Ottawa Fans and most of the folks at the meeting where Ottawa fans. So with that as a back drop it was easy to see why everyone was smiling and having such a good time at this years drivers meeting, as most where quite aware that the track would be open in two weeks for testing, and their Hockey team the Ottawa Senators would be in the playoffs, win win. As usual, once again as in many years past, a large group of enthusiastic drivers, crew members and family par took in the event that took place at Busters Bar and Grill on Carling Ave. the official Sports Bar of Luskville Dragway. A number of things where discussed, including payouts, entree fee's , which by the way where are not going up, unlike many tracks, special programs, improvements and just an overall outlook on what was happening this year at Luskville. Talk also took place on the J&S Collision Future Champion award and how it will work, as well as the Semi Pro expanded program which was also met with great enthusiasm. A number of advertisers where present including new advertisers Ottawa DriveShaft and Steering. So now we mark the next milestone on the calendar for 2015 and that being the first test and tune weekend of the year April 25th which is coming fast.
MORE NORTHERN DRIVERS COMMITT TO OPENING WEEKEND: APRIL 12/2015

As we pointed out in a few other write ups this winter, more than a few drivers from the North have committed to coming to Luskville Dragway for the Malcolm Carpentry Opening weekend, which is not unusual, but this year the numbers seem to be higher than ever. And this week the Harling's, Bill and Gord have passed word along that Gord's car is done and already to go, and work has now begun on getting Bill's car ready for Opening weekend at Luskville Dragway. This Father and son team from Sudbu
ry is no stranger too Luskville Dragway or the Luskville Dragway winners circle, and both are capable of making their way there at anytime. Father Gord has also committed too the $1500. Big Dollar Race on Sunday along with many other drivers which you can see by checking out the Semi Pro Page above. Gord and his wild 1936 Plymouth Sedan is a car that the fans love to see at Luskville Dragway as it is not your average, low slung, Camaro or mustang as the picture shows, but it does have the tendencies of pulling the front wheels every time it leaves the starting line. Second generation driver Bill would be quick to point out that he did not have the best of seasons in 2014 after switching to a much more powerful engine combination. But lots of hard work and many adjustments have made Bill feel confident that things will be back to normal in 2015, and round wins will show up much more than last season. This family really is a perfect example of a family that races together, as they travel down the road with motorhomes and trailers and three generations of Harling's. This is also some of the nicest people you will meet in the sport and are always a welcomed sight to see coming through the gates at Luskville Dragway. This along with many other North Racers is making Malcolm Carpentry Opening Weekend shaping up to be the biggest in a long, long time.
OTTAWA MUSTANG CLUB TO BE PART OF LUSKVILLE'S 2015 SEASON: APRIL 12/15

BITS FROM THE PITS APRIL 4/2015
*
Again just a brief reminder that the drivers meeting is coming fast and so is racing season, we will be at the track shortly starting to get things ready for the upcoming summer. Drivers meeting is an important cog in the wheel of the season so we hope that all will come out and lets get things off too a great start this season. We will be beginning to swing our web site post days to our summer system of the main post being on Monday, over the next couple of weeks we will begin to delay it one day at a time until we are posting on Mondays following the first we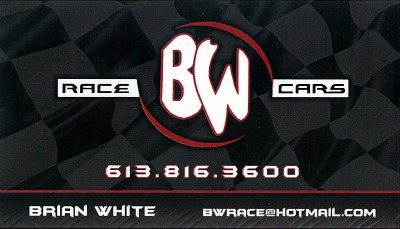 ekend racing.

*
You can tell that things are getting close and everyone is itching to go racing, and BW Race Cars is one of the first to see the excitement as a number of drivers are in getting stuff looked after so they are ready. Mike Chenier who will debut a brand new paint scheme this season was in too see shop owner Brian White to have his car scaled and the Methanol set up, set up. Wayne Burke from Sudbury also dropped his and son's Kyle dragster off for some brand new body panels and a few other items. BW Race Cars is the official Chassis Shop of Luskville Dragway and can be counted on for many things besides building chassis's as can be seen by the first part of this post.

*
Looking for some drag racing DVD's that we can use for this years Car Show, if you got some of the Urban Hillbilly stuff that would be great as most of it is pretty exciting, let me know. Car Show is May 2-3 at the Earnest Young Centre like last year. Something else we an use some help with is getting our facebook numbers up, we are closing in on 2000, and would like to really get those numbers up, so share our page with your facebook friends and invite them too join. Yes we only have 2000 right now, but they are all motorsports people, and that is who we want on the facebook page, if everyone got one person to join up we could really get our numbers up. We know where are demographically in a one million population so would not expect the numbers that say Grand Bend would have but the bigger the better.
D&D PERFORMANCE LEAD THE WAY WITH PERFORMACNE RACE ENGINES: APRIL 4/15


Not many things last as long as the support that D&D Performance of Chesterville, Ontario as shown for Luskville Dragway and the many racers and fans that frequent the 45 year old NHRA Drag Strip in Luskville Quebec. D&D Performance and Luskville Dragway have drawn a parallel lines in longevity, growth as well as marketing partnerships since the track was build in 1969. Rolly Doucette an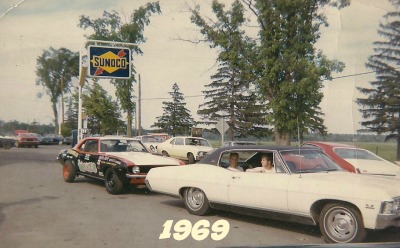 d Ed DeCooman the owners of this very successful performance and race engine shop now located in Chesterville, Ontario where some of the original drag racers from this area, and where some of the first to come through the gates way back when Luskville Dragway opened. So these are two gentleman who have watched as the track as gone through many changes over the years, as has D&D Performance. About the only thing that is distinctly different, is Luskville Dragway continues to operate in the place where it all began, where Rolly an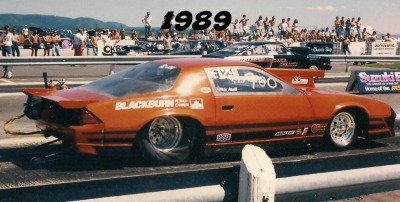 d Ed who started out in a small Gatineau, Quebec Sunoco Station, now operate out of a modern day shop in Chesterville, Ontario, where many racers go too, for their need for speed. Yes there is no question that these two could talk too you about the difference in today's racing compared to back then, when cars where flat towed or actually driven to the track to compete in what was then only SUNDAY racing. D&D have done their fare share of winning as car owners, and that to is something else that has continued as they have many winning drivers using D&D Performance Power to keep that winning ways going. The shop which pumps out a tremendous amount of race engines makes sure they are all ready to go as the last stop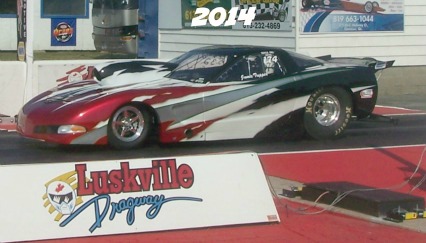 is on the shops dyno before being shipped out. One only needs to look around the list of winners to quickly see that this is a shop that produces that quality, just ask drivers like Jamie Tupper, Derek Malcolm, Russ Adams, Troy Davis, Willy Katib, John Forsyth, Scott Wilson, Mike Chenier, Darren Frasso, Al, Becky, and Shelly Ray, Dale Gauthier and the list goes on and on. Now don't think for a moment that they only build drag racing engines as many a street car performer comes out of this shop as well, as do boat engines and truck and tractor pulling bullets. Now as you can tell by the fact that Luskville Dragway has been around for 45 years, that Rolly and Ed are not as young as they use to be, but yes they are still fielding race cars as Ed has three Grandchildren who all drive Jr. Dragsters continuing the family tradition of coming through the gates at Luskville Dragway each and every weekend. D&D Performance as you can tell has always been a big part of Luskville Dragway and that partnership continues into 2015 with their advertising support, and their support of the Napa Auto Parts Fall Bracket Finals, and Jet Truck Show.
PARA PERFORMANCE TO CONTINUE MARKETING PARTNERSHIP WITH LUSKVILLE DRAGWAY: APRIL 4/2015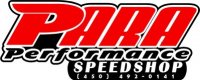 In a day and age when speed shops are becoming a thing of the past it is nice to see that one of them is not just surviving but it is getting bigger and better as the years go by. Its a tuff deal for independent speed shops, as the times changed and many people starting supporting on line shopping when it ca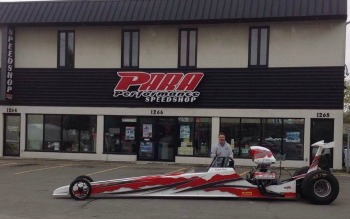 me to high performance, which was a deaf nail for many, but not Para Performance of Montreal which is still going strong. It was only a little while ago that we talked about Ottawa's oldest running speed shop "Young's Speed Shop" closing, so it is great to here that Para Performance is doing well. Doing well enough, that the owners have once again decided to support Luskville Dragway with the purchase of advertising once again in 2015 as they did in 2014. Owned and operated by the Fred and Frank Angers and François Paradis it is quick to see that this is a racers speed shop to say the least. Para carries a complete supply of high performance products, and if they don't have it on their shelves they can get it the next day. They are also a supplier of Abruzzi Racing Transmission and once again in a day and age when our Canadian Dollar is not well, this is the place to shop. They can also get you what ever size and type of drag slick you want and have been doing so for a number of this area's drag racers. Many years ago there was many speed shops, many of them have bought advertising at Luskville Dragway over those years, but today Para Performance is one of the few that is around and is growing, so please remember to support those that support us. You can find out more about Para Performance by clicking on their Logo in our advertisers page.

paraperformance.ca
THE ONTARIO/QUEBEC CHALLENGE TO CONTINUE THANKS TO ANGERS & PARA PERFORMANCE: ARPIL 4/15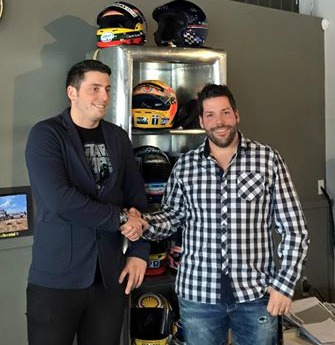 Fred and Frank Angers, co-owners of PARA Performance Speed Shop will team up with Luskville Dragway Promoter Arnie Malcolm to hold a big money race at I-Car

September,25-26-27. Project initiator, businessman and driver, Fred Angers began having discussions with the I-Car circuit staff a couple of months ago and a agreement was reached a few days ago assuring drivers in the Montreal area at least one BIG MONEY event this summer. The discussions that took place with Elie Arsenault of I-Car also included the agreement that Para and I-Car would work towards more dates in 2016. Angers knowledge behind organizing acceleration events is far from beyond with being the creator and manager of the operations behind the PARA-DRQ Series which were held at Sanair between 2008 and 2010.
With the success of the Intertrack races between Luskville and I-Car in the last couple of years, it was important to pursue the tradition of holding these events, showing once again what happens when different areas work together, something Luskville Dragway has worked at for years. This 3-Day race will be part of the Luskville's NAPA Money tour and will be held on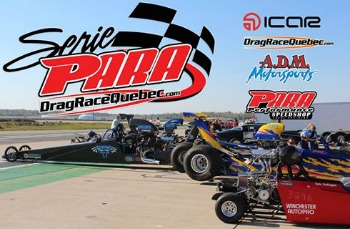 September 25-26 and 27th at the I-Car circuit in Mirabel, Québec. Work is also underway to have this race along with the Luskville Dragway Bracket Bonanza and the Fall Bracket Nationals as part of a Triple Crown Series for the three events, more too come on that soon. The activities will start Friday with a high rollers Gamblers Race and to be followed for the rest of the weekend with big dollar Super Pro, Semi Pro and Jr. Dragster races. The winners in Super Pro will each win 5000$ and for Semi Pro they will win 2000$. Work is also underway to have a number of special awards for drivers that will be given away in much the way that is done at the Spring Fling Races. We are also looking at the possibility of adding Stock Super Stock and we are working on other class possibilities also. As always, all PARA-DRQ Series Races comes with a 100% Payouts assured
!
BLEEKER STEREO & TV CONTINUE THEIR LONG STANDIG RELATIONSHIP WITH ADM AND LUSKVILLE DRAGWAY: APR. 4/15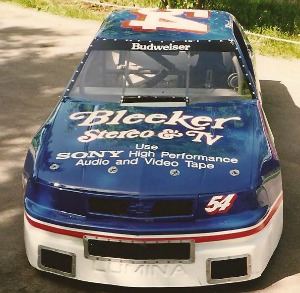 The Bleeker Family have been running Bleeker Stereo and TV for a lot longer than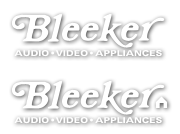 the Malcolm Family have been running Luskville Dragway, but yet the two families have a lot in common, and have had a long lasting marketing partnership for many years. Rob Bleeker the second generation was always a car guy, and that is probably how and why he and Arnie Malcolm hit it off so well on their first meeting, what seems like many years ago now. But since those very early days of Luskville Dragway, Autorama, ADM Motorsports Stock Car Ownership, and Capital City Speedway operations, The Bleeker name has been a part of what we have done. And we are very happy to announce that the marketing partnership that has seen many different types and stages will once again be front and centre once again in 2015. Bleeker Stereo & TV have been involved with signage at Both Luskville Dragway and Capital City Speedway during the tenures of the Malcolm's, they where even heavier involved during the days when the Malcolm's fielded at Cascar in the Cascar Canada Series, which by the way they won the track Championship with. One thing that we have prided ourselves on is the longevity of our relationships with our advertisers and Bleeker Stereo & TV is another prime example of that. We are also very proud to say the they will also be supplying our audio and visual for this years car show, something they have also been doing for YEARS. So here is a company that it is very easy to support those that support us, TV's, Sound Systems, home appliances, something we all buy, give Bleeker a try they will not be undersold
2015

JAN

.

FEB

.

MAR.