RACE NEWS 2015
COVER SHOT: 2014 JR. DRAGSTER TRACK CHAMPION ASHLEY OGILVIE LEADS THE HIGH ROLLER CHARGE THIS WEEK.

BITS FROM THE PITS FEB 27/2015


*
Not the official kick off to racing season but the next best thing, tomorrow Saturday Feb 28th. is the 3rd. Annual Winter Nationals Practice Tree Competition and Party at Busters Bar & Grill. Come early get in some practice and get some good food in before the big dollar action begins. There will be tons of prizes and more prize money that some race tracks pay out on regular race days, so make sure your part of a great time , competitors from as far away as Sudbury, Belleville, Kingston and New Jersey will be there, this event is hosted by Derek Malcolm and Troy Davis.

*
As we lead off this weeks news you can tell it is centred around the Jr. Dragsters and their programs at Luskville Dragway and on the Napa Tour. One of the things that race tracks must have is car counts, its a problem no matter where you go whether you are a drag strip or a stock car track. I have watched many tracks loose cars counts, and that inevitably leads too the down fall of the track. In some cases drivers organize their own series such as what has happened right around us, in most cases the track ends up closing like so many have done lately. Luskville Dragway has always been fortunate to have good car counts, not that we don't try and make them better, but so far so good, and of course no better example than that of the Jr. Dragsters at Luskville Dragway which has lead the country for the last number of years. At one points we where pushing 22 Jr's on a regular weekend, now that wont be the case this year as many of the Jrs. have moved up, but we will still have a better than most, when it comes to this class.

*
Paolo Giust has sold his 1963 Corvette Pro Mod to a driver in the US, this was Paolo's

first pro mod and will be replaced this season with a brand new G-Force Race Cars 2015 Corvette, which we have already documented on this site. The sale of the Vette is good news in many ways as its a great indication that the sport is strong in both countries, and of course Paolo certainly didn't need two Pro Mods. The team is still on track for a PDRA debut this spring, which will be exciting.

*
One lucky Jr. Driver is getting a brand new American Jr. Dragster Pro Car for 2015, Landyn Urslak the youngest of the three Urslak drag racing kids will be one very excited driver coming opening weekend at Luskville Dragway. Landyn's previous car was sold to a northern driver and Dad Randy ordered up a new one for the youngster for the new season. Landyn who is one of the youngest drivers at the track as a very large desire to race and win when ever he is at the track and will be a kid to watch as he grows into the bigger cars for sure.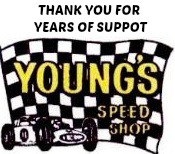 *
A Ottawa and area Motorsports Landmark is no more, Young's Speed Shop has closed their doors and becomes part of the Motorsports History of this area. Wayne Young the owner of what was for me and many others, a regular stop at least once a week. Wayne decided that it was time, so the doors of this Historic Motorsports Business have been closed for ever. We will have a full story on this in one of upcoming weeks, but it is a sad day for sure, as this is a man and a company that has done so much for Luskville Dragway and many other forms of Motorsports in this area, his loyal financial and personal support will never be forgotten.

*
The off season is the time for rumours and here is the new one this week, however coming from a very reliable source, could it be that Para Performance of Montreal could be putting on a BIG DOLLAR BRACKET EVENT at I-Car, Sept 25-26-27 , stay tuned as we try to get the scoop.
OGILVIE AUTO & FLEET TO BACK JR. DRAGSTER TOUR SERIES FOR 2015: FEB 27/2015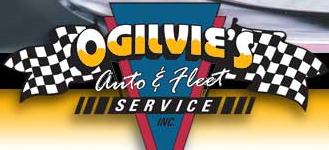 The Napa Tour Jr. Dragster competitors can once again Thank Mike and Vicki Ogilvie for putting together another season long points series for them which will take place this upcomin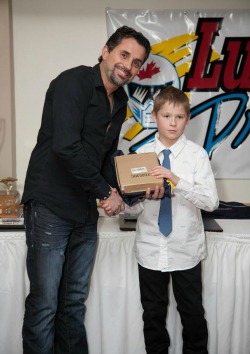 g summer. The series like 2014 will once again have a cash payout, as well as awards and will be based on a select group of races (6 in total) with the drivers not having to count all events in order to qualify for the points championship. The races will be based on both Northern events, Wawa and Elliot Lake as well as a choice from four races at Luskville Dragway with the drivers selecting a certain number of races to capitalize on the series. However one thing they must do is run at least one of the Northern events, as this is a series that is meant to help those races as well. The drivers will all be allowed to wave one race, which means they can take their worse one and throw it out, or miss one entirely, and still qualify for the title. The series will kick off at Luskville Dragway for the Opening weekend May 16-17, and will then take a month off before returning to Luskville for the Randy's Performance Jr. Dragster Championship which will also see the kids running for NHRA Special Awards. We then take the series on the road for its next two stops with July 18-19 and Elliot Lake, Ontario. The Jrs will then stay on the road for Wawa, Ontario and the Northern Nationals for the next points event, before heading back to Luskville Dragway for the Fall Bracket Finals and the second last race of the season. The race season will wind up with what is shaping up to be a huge weekend on October 9-10-11 for what is certainly too be one of the most fun times for everyone at Luskville Dragway. Besides being the climax of the season long points series for Luskville Dragway, the end of the Ogilvie Auto & Fleet Jr, Dragster and the Napa Series, it will also be Halloween for the kids, and adults with prizes for costumes, and trick or treating in the pits. You can bet that every race team will be trying to out do each other when it comes time to treat the kids of Luskville Dragway, however THEY MUST BE DRESSED UP. You have also read on this site everything else that will take place on the First Annual Octoberfast Spooktacular, so as you can tell it will be a race not too be missed.
TWO TRACK CHAMPIONS AND A DOZEN JRS. KICK START BONANZA HIGH ROLLER: FEB 27/2015

We have not talked much about the Jr. Dragster's for a while but this week that is all we are talking about as you can tell, and we have lots to talk about. The Ogilvie Auto & Fleet Jr. Dragster High Roller kicks off big time with over a dozen drivers lining up to line their pockets with the largest Jr. Dragster payout in Canada. The li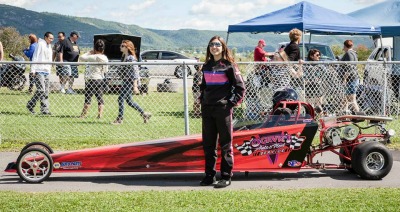 st gets going with two track Champions as Ashley Ogilvie the Luskville Dragway Track Champion, and Max Gauthier the Shannonville Dragstrip track champion lead the way with their entree's. Ashley has two track championships and a rookie of the year trophy to start her drag racing resume, and Max has a great list of accomplishments also with Shannonville Track Championships two years in a row, Napa Auto Parts Tour Champ, and he has already won the High Roller Race once. Ashley's sister Rachel who will be moving too a big car in 2015, but is also eligible too drive a Jr. will make one appearance in a Jr. this summer that being for the high roller race July 31st. Rachel who will head off to university this fall has already been accepted at two universities and is waiting on the third acceptance before making a decision on which one she goes too.
These two sisters are not the only siblings that will battle each other for the richest Jr. Dragster purse in Canada as all three Vanoppen Kids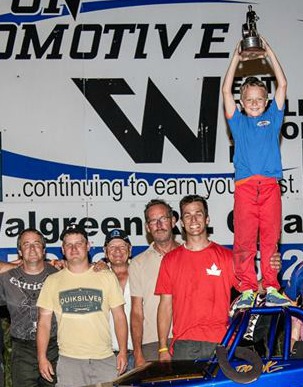 have signed on to take a shot at the big one. Ben Vanoppen the oldest of the three has been a driver who has always shown greatness and will be a contender once again this season for the track Championship. Ben's brother Nate as well as younger sister Grace will also be part of the fun and racing come July 31st. Grace who was for a long time considered the underdog in many events, lost that title when she made her way to the winners circle and showed she's got what it takes to be a winner. Another young lady who has started to shine and show her stuff and has added her name is Alexa DeCooman who was also considered a underdog not that long ago, but some shinning moments with numbers of round wins has risen her to the status of a winner on the horizon.
Another pair of siblings brings Kayle and Landyn Urslak to the big go for Jrs. with both of these drivers more than capable of winning the race that all Jr. Drivers want to win. The youngest of the Urslak kids, Landyn will be going to battle with a brand new car in 2015 as he will ride in a 2015 American Dragsters Jr car this season. Landyn is one of those kids that has that determination to win written on his face every time he climbs into his dragster, so he and Kayle a seasoned Jr. Veteran are more than capable of winning this big race. Rounding out the large group of drivers is four young men who will in all likely hood all drive big car's one day as their fathers all do. Steve Clarmo leads t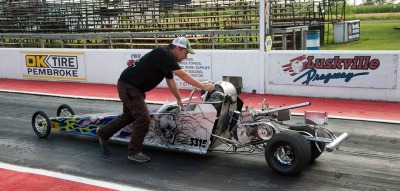 his group, and he is probably going to be the first of this group to move to a big car, as Steve is a big man already and just fitting in his Jr. this year might force his Jr. Dragster Days retirement sooner than later. Matt Menard who is also close to the age of moving up has also added his name as this very good young hockey player, in he off season, gets ready for another summer of drag racing. Another young man who also spends his winter months playing hockey and his summer months drag racing, Brody Bellefeuille has also added his name to this elite group of Jr. Dragster drivers. Josh Shields is the last Jr. on our list this week to add his name and his very cool looking Jr. Dragster to the big go coming this summer. Josh who will have to do with out Brother Brad as a teammate in he Jr. class this year, as he like a number of others will be concentrating on Super Pro in a rear engine dragster this season.

BITS FROM THE PITS FEB 20/2015
*
We are closing in on the end of the month so don't forget to mark the Winter Nationals Practice Tree Party on y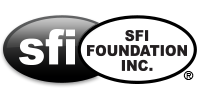 our Schedule @ Busters Bar and Grill February 28th. Lots of Fun, Lots of Prizes and Lots of good food, plus you could walk away with a bag full of money.
*We also want to remind everyone about the SFI inspection that will take place at Luskville Dragway on the Sunday of the Malcolm Carpentry Opening weekend in May 2015. As of right now we only have one person to sign up we do have too have enough inspections lined up before NHRA will send in their SFI person, so please let us know if this is something you require. This inspection only has too do with the chassis of the car, nothing to do with belts, or driveline.

*
Sault St Marie's Jordan Parniak will be making the big jump this season to a nostalgia funny car just like Dave Wagner of the same town did a few years back. Jordan and his dad have been part of the Napa Tou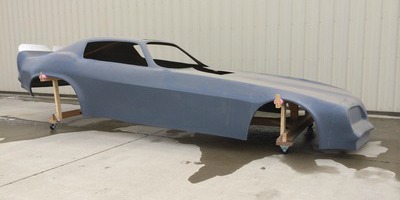 r for
as long as we can remember, and are another perfect example of the evolution of the sport of Drag Racing. Over the last few years Jordan had purchased a funny car chassis which he put a altered body on, and then a blown funny car motor from Rob Atchison. So this season with a little bit of urging will make the final step by buying a 1977 Pontiac Trans Am Funny Car body to finish the deal. Jordan and his crew are opening to make some trips to Luskville Dragway this season and we look very much forward to this. We also expect him and Dave Wagner to be a part of our two Napa Tour Races in the North. Jo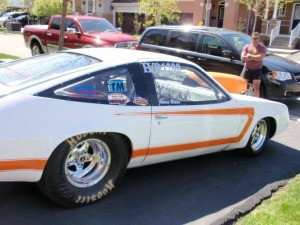 rdan is another one of those guys who just loves to get out their and race, but more importantly is such a perfect example of what we call drag racing evolution, as drivers progress up the ladder after getting hooked on this sport. Their is also a chance that they will be adding a super pro dragster to go along with their 69 Camaro that they run in the bracket program as well.

*
Another new car comes into the area as Belleville Drag Racer Marc Boyer will step up big time this season with a new ride. Mark will make the big jump to super pro with what looks like a pretty sweet ride, the white Monza is all set up for the top class that is run locally, and we certainly hope to see Mark at Luskville this upcoming summer. This is once again another good sign for local drag racing as more and more cars come to the area.
PYRO JET TRUCK WILL BE PART OF THE NAPA AUTO PARTS SPOOKTACULAR OCT WEEKEND @ LUSKVILLE DRAGWAY: FEB 20/2015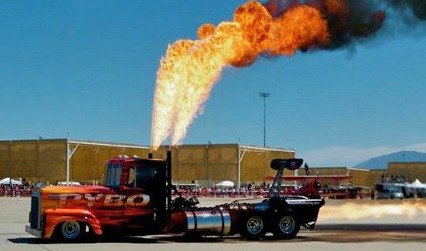 We have wrote on this web site many, many time how important the Jet Car industry is to small race tracks, and how much they are still the fan favorite when it comes to booked in attractions. Luskville Dragway has always relied on Jet Cars for many of their Major weekends and over the years have had almost every type of Jet Car out there visit Luskville Dragway, except that is the Jet Semi Trucks. Well that is all going to change this season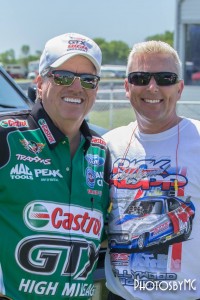 as we work hard at bringing everything we can to entertain our fans, and make things that much more exciting for everyone at the track. So mark this date on your Calendar, Oct 10-11 2015 and Luskville Dragway's first ever NAPA AUTO PARTS SPOOKACTULAR BIG BUCKS WEEKEND AND JET TRUCK SHOW. A weekend that was already gaining momentum and working towards being a big, big show has just got real big with the addition of the PYRO JET TRUCK. The Pyro Jet truck is owned and campaigned by Rick Kopp who is considered one of the best showman out there so everyone expects this show too maybe take the title of the best ever, make sure you don't miss it. This is not the last big announcement surrounding this race either, as we have much more up our sleeves in and effort to make this weekend the only place to be for drag racing on Oct 10-11/2015. The race which already carries the Napa Auto Parts as title rights holder will also be adding some presenters over the next few months as the excitement keeps building for what is sure to be an annual affair. This is obviously a perfect spot for anyone in the trucking industry to be part of, as we fully expect to see many truckers attend this one of a kind show. As we have said there is much more to come for this weekend as we begin a new event which is sure to be an annual and with out question one of the biggest.
JOHN CHAMBERS TO RETURN AS OFFICIAL LUSKVILLE DRAGWAY TRACK PHOTOGRAPHER IN 2015: FEB 20/15
You have heard us talk many times of how fortunate we are to have the great advertisers that we have, and that is nothing but the truth, we are also fortunate in a number of other area's as well. And one of those is having one of the best motorsports photographers in the business call Luskville Dragway home. John Chambers who has been part of Luskville Dragway for a number of years now will once again in 2015 be the official track photographer for Luskville Dragway and for this we are fortunate to say the least. John's involvement with us is kind of ironic to say the least, as when I came to Ottawa in 1970 and began working for the company that i would spend the next 38 years working for, it also employed a Gentleman by the name of Bill Chambers. So for most of my 38 year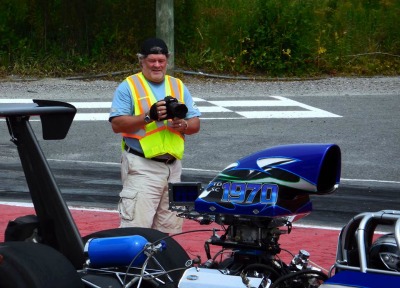 s working for Drug Trading and what would go on to be called McKesson, I worked with John's Chambers Dad. Weird as it might be I really never new John that well as work was work and family life was separate for all of us, but I certainly did know of him. Flash forward to now and once again I have the pleasure of sharing space with another Mr. Chambers. John has been a incredible addition to the track and that can be seen just by viewing the pictures that you see on this web site, where 99% of them are ones taken by him. John's love for cars is very clearly seen in the pictures he takes and I firmly believe that is what makes his skills what they are. He is very popular with the drivers not just because he takes good pictures, but he really is a all round good guy. He fits in with our drag racing family at Luskville Dragway and joins in with many off track functions as well. John is also heavily involved with the Merrickville Car Show which through that and the Ogilvie Motorsports Race Team is pretty much how he found his way to Luskville Dragway. We are very glad that he did find his way to our track and we are even more pleased that once again in 2015 he will be seen taking pictures there.
BITS FROM THE PITS FEB 15/2015
*
It is certainly a sign of the times as yet another race track gives up on racing, Spencer Dragway, in Williamsport, New York, which was part of Spencer Speedway will not be holding a weekly drag racing pro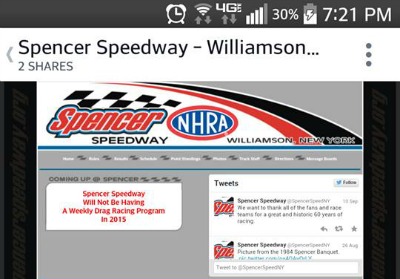 gram, something they have done for years. Running a racetrack has become harder and harder and with out sounding arrogant, it is not as easy as it might seem from the outside looking in. It relies on weather at all times, and unlike the early days of local Motorsports, today society has so much more to choose from when it comes to entertainment. Many race tracks don't run regular programs anymore , but rely on racers too organize their own races and basically pay when they come in too the track, and then collect their own payouts amongst themselves. There has never been another time in our sports history, when supporting your local track is as important as it is today.

*
The call goes out for Jr. Dragster competitors as its your turn to get ready for the Ogilvie Auto & Fleet High Roller race, Friday July 31st. We have been concentrating so much on all the other class's, but now is time to get going on the entree list for the Jrs. so get your names in so we can get them published.
J&S COLLISION PRESENTS SOMETHING VERY EXCITING, THE FUTURE CHAMPIONS AWARD: FEB 15/2015


To say that Jamie & Shelia Tupper have been leaders in our sport would be putting it mildly, from their very first big dollar bracket win in Elliot Lake, which seems like a long time ago, they have lead the way in local drag racing. Whether it be with there success in getting too the winners circle, their success of making more friends than Santa Clause or their desire to help as many racers as they ca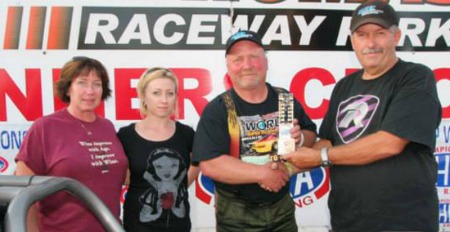 n along the way. And in the case of Luskville Dragway and the Napa Tour, Jamie and Shelia have always gone above and beyond to help out in one way or another, including by bringing new drivers to the table as well as advertising dollars. The success that we talk about at the race tracks that they travel too, is just an extension of their success in business as their J&S Collision would be the envy of many in that type of work. Located in Tilsonburg, Ontario it makes for many long drives to get too races in the US, Eastern and Northern Ontario, but that has never stopped this team from going and taking part in what they love too do. For years now J&S has backed one program or another, with the best appearing car award going on for the last 4-5 years, but this year Jamie and Sheila have decided to bring forward a program that we believe is not only exciting but is just another indication of this couples support of grass roots drag racing. The J&S Collision FUTURE CHAMPION AWARD, will be given to the run off winner of all graduating Jr. Dragster Competitors who have moved up to Super Pro or Semi Pr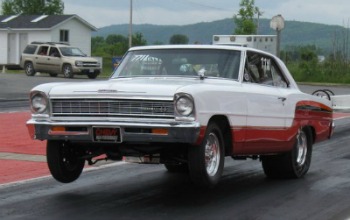 o in 2015. In the case of Luskville Dragway a large group of former Jr. drivers will qualify for the CASH and Trophy awards to be presented at the season ending awards banquet. Jamie and Shelia will be the first too tell you that the Jr. Dragster program is unique and a needed asset too the future of our sport, and in the case of Luskville Dragway has been incredibly successful with the grooming of new drivers. Qualifications will be you must have moved up from Jrs. in the last two years, you must be a member of the Luskville Dragway Napa Series or the Napa Money Tour Series and you must compete at select events through out the year in order to qualify for the chase for the Championship which will be a run off between all of those that have qualified, at the youth oriented Spooktacular Weekend Oct 10th. The Future Champion will be rewarded with cash, jacket and prizes as well as a notch on their résumé like no others, winning this title will be something like no one else has ever done, it will be big, and there is more to come.
THE WINNER OF THE VERY FIRST HIGH ROLLER, RALPH COE, ADDS HIS NAME TO 2015 LIST: FEB 15/15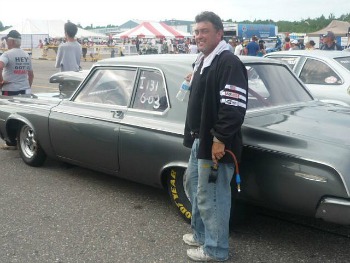 When we started the Bracket Bonanza High Roller event over 5 years ago, no one at the time realized how big it would get, back then it was just a way of making what was a big gamblers race something bigger and better. Well we did just that, as today it is much, much more than a gamblers race, in fact there is more than one event that makes up the Friday portion of what is the richest, biggest and best Bracket Event in Canada, and will celebrate its 34th year in 2015. Back when the first High Roller took place, there was no divided ladder, it was just every door car and every dragster for itself. And the winner of the very first High Roller was a door car, and the driver of that Door Car was Ralph Coe and he has just added his name to the 2015 version of this very special part of the Bracket Bonanza. Ralph who is the owner of Trillium Pave-Mark the company that takes care of any all painting and lines at Luskville Dragway has been a long time supporter, and a hell of a drag racer. Not only was Ralph the first ever Big Dog High Roller winner, but he was also the winner of the Napa Auto Parts Show Me the Money Tour, in a series that has been dominated by dragsters. Ralph and his 1964 Polara is also one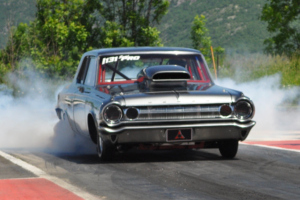 of the most popular cars at Luskville Dragway and the Napa Tour, and with the addition of the West Carleton Automotive 622 cu. in. Dodge Motor things should be very interesting in 2015. This entree is a very special one as Ralph was the first driver to ever win the Super Pro High Roller, and when he did it said something for those of us that love Door Cars, and it also went a long way into the programs that have been expanded upon to this day, we thank Ralph for his support and look forward to possibly joining him in the winners circle on July 31st. 2015. However here is one guy who plans on spoiling the party as Frank Mark has let it be know that because the door car race will be held in the afternoon and the Big Dog Shootout in the evening, he wants to run both, so this also puts the numbers up, says he will have "Dakota Tandy" as a crew member that day as well. Rumor was rampant that Mark would concentrate on the $20,000. to win Big Dog Shootout, but NOT, Rumor also has it that if Frank was too enter the door car side, there would be a heavy bounty put on his head. STAY TUNED.
BITS FROM THE PITS FEB 6/2015
*
Just to keep everyone up too speed, we be posting a couple of days late next week as we will be out of the country and not returning until Feb 8th and will update web site as soon as we are back. We will ha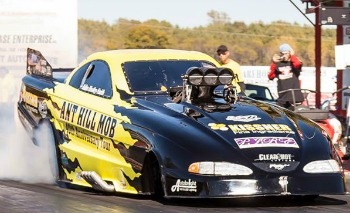 ve some GRAND stuff to announce with a lot of emphasis on Jr. Dragster racers and Graduates from the Jr. Dragster programs the last couple of years. We will be announcing our "Future Champion Program and it is good. So if you are a Jr. dragster graduate, like Jacob Wilson, Dan Pillwein, Chevy Morrow, Bradley Shields, Dylan Wheeler, Rachel Ogilvie, Randy Lyn Urslak, and there will be others as well, you will be pleased.

*
We are pleased to announce some more feature attractions for the Elliot Lake Napa Tour July 17-18-19, besides having some of the richest prize money in Bracket Racing in this country, the Ant Hill Mob Top Alcohol Funny car will be one hand to entertain everyone. This is a group of guys with the word FUN written all over them and with out any doubt will fit right in at the Elliot Lake race for sure.

*
Got my first off season fix of drag racing last weekend as I attended the US Street Car Nationals at Bradenton, Florida, but don't let the title of the race mislead you, there was nothing there that reminded me of street c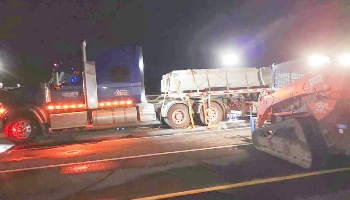 ars. Everything from Jr. Dragsters to all out Pro Mod Race Cars (and lots of them) so not quite sure why the title but it was some pretty good racing. A number of Canadians where there and as usual they where among the fastest at the track. Some of my observations where that it looks like everyone is going to the side exhaust application, and they could be seen in many configurations for sure. The most impressive class was with out question the Drag Radial Outlaw class, basically Pro Mods on MT dot street tires, but with these guys running close too the 3:99 zone, impressed even was I. There was a great turnout of fans, which is always great to see, the faster class cars where impressive, but the heads up portion, and the bike portion was weak to say the least. However have to tell you that I cant wait for my next fix which will be the NHRA Gator Nationals in a month, where you get to see the best of the best and all at one event. If the crowds at Bradenton where any example I think Gainesville will be packed and this also bodes well for our sport over all.

*
This just in as we go to press, Terry Mave's Dragster, Truck and fifth wheel trailer have a new home, more to come in the weeks ahead, should prove for some interesting times as this is a driver that has been close to winning, and this could put him in the winners circle? or could it be for ?
P&F PERFORMANCE MOVES FROM WAWA TO OTTAWA, WELL ALMOST OTTAWA BIG NEWS FOR LD: FEB 6/15


Last week we wrote about a race team from Wawa that was hooked on drag racing, well this week we have another story of a race team from Wawa that is so hooked on Drag Racing that they have moved here. Drag Racers Collin Petersen, Brad Petersen, and Robert Ferguson will call Renfrew, Ontario home and will open a business there, and call Luskville Dragway home for the 2015 racing season. All three will compete in the Luskville Dragway Napa Track Series in Super Pro and Semi Pro which for the track is a Triple Crown victory for sure. P&F Performance will open up at 564 Lisgar, Avenue, in Renfrew, ON K7V 3N8 and will offer a very diverse style of business, from general automotive repairs, to performance work and custom painting. They have already agreed to be part of the advertising partnership with Luskville Dragway, as well as racing there each and every weekend.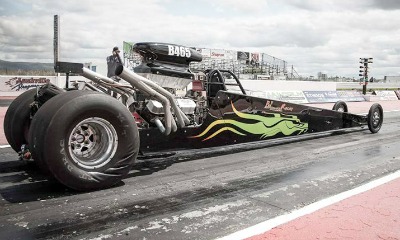 They have partnered with Renaud Racing who will also be part of the big Opening weekend to present the cruise night on Saturday Night, which will see plenty of prizes given away. Collin continues to work on his new Corvette Super Pro car while getting things ready for the big move to Renfrew this spring. The Corvette power plant will have something different as Collin switches to a Ron's Terminator Fuel Injection system in an effort to make the car as consistent as possible. As we said earlier this is great news for Luskville Dragway, and has made the Month of January a very exciting time for the race track even with snow on the ground. P&F Performance Racing will be a welcomed addition and will be well received we are sure by everyone at the track, congrats to the boys from Wawa, and once again shows just how much an impact the airport races have had on our sport.
BIG DOG SHOOTOUT GETS BUMP IN NUMBERS WITH MORE ENTREE'S: FEB 6/2015
Even though its months away you can almost feel the excitement in the air for this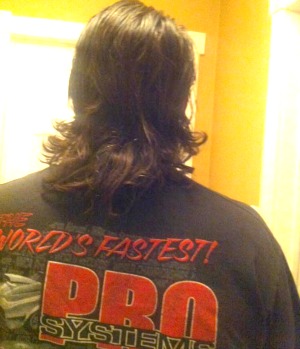 years Busters Bar and Grill Big dog Shootout at Luskville Dragway as part of the Friday action at the 34th Annual Bracket Bonanza. The Big Dog Shootout which is only going into its Fourth Year will once again garner a awful lot of attention by all that are planning on being part of Canada's Oldest, Richest and longest running Big Dollar Bracket Race. Some drivers are making a point that the will be coming loaded for BEAR as Adam Bitzanis made very clear with his emailed picture of his newest threat. So yes Bitzanis will return for his second year in a row of taking down what has become the richest single race in Canadian Drag Racing with close to $20,000. going up for grabs to the winner of this event. Adam who has more wins than many is quite capable of winning the big one, like many of his fellow Series Trailers Montreal competitors have done. Adam will be joined by another Quebec racer, Jerome Beaulieu who hails from Quebec City and is very involved with the promotion and producing of Drag Racing in his area. Beaulieu is also the publisher of the very popular and informing web site Drag Race Quebec, which keeps everyone abreast of what is going on in Drag Racing in the Province. The other two entrees this week which takes our numbers to a very strong 20 cars for this early in the off season, are the Che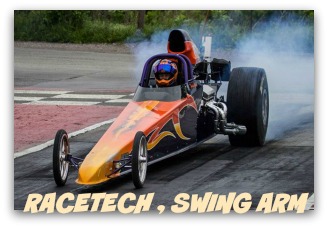 w That Race Teams Racetech Dragster and the B&W Dragster of Brian White and Jose' Mongeon. With Bradley Shields beginning his tenure in the Chew That Dragster it was undecided at press time who would be wheeling the car on the Long Weekend in August , Bradley or Team Owner Paolo Giust. One thing is for sure this is a car that has always been competitive and has been too the winners circle a number of times at Luskville, so knows its way to that area. Brian White and Jose are of course the owners of B&W Race Cars and a major advertiser at Luskville Dragway just like Chew That Pet Care Stores. Brian and Jose had taken the 2014 season off completely, in a effort to get their new shop completed and up and running and now that that has been done, its time to do some more racing. Brian and Josee' are long time racers at Luskville Dragway with Josee going back to the days of doing so with her Dad Bob, one of the premier racers back when the track was built in 1969. Brian is considered one of the best Chassis builders and has a NHRA Best Engineered awards to prove that, they will compete in a soft tail dragster that Brian did build.
FAB-CON STEEL CONTAINERS CONTINUES INVOVLEMENT WITH LUSKVILLE DRAGWAY: FEB 6/2015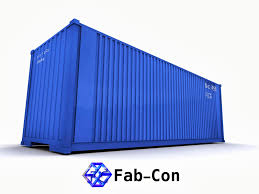 Another week has gone by and we are one more week closer too another racing season, but lets not forget those that help Luskville Dragway grow, our advertisers. This week we shine the spot light on Fab-Con of Montreal which signed on in 2014 and will continue to be part of our advertising network in the new year.
Fabricated Container Systems (Fab-Con) is connected to a large network of suppliers and terminals and can provide you with a fabulous container to suit your needs. Moving, renovating or just looking for extra storage space, (even at the race track) Our containers are a great storage option offering convenience, reliability, security and value.
Fab-Con's
steel dry containers
can be used for storage in a residential or business application. Units can be stored on your own property or at an outside location. Typical steel dry containers provide an excellent alternative to permanent structures and are suitable for storing tools, equipment, vehicles, inventory and personal belongings
Many containers are used as portable offices, on construction sites and for expansion of existing facilities. Containers are very popular for use in the storage rental business. Fab-Con containers are a fast, secure, easy and low-cost solution. Units can be located on your property with minimal or no site preparation or foundation.
2015 JAN.