RACE NEWS 2016
COVER SHOT

: MIKE CHENIER, OWNER OF SPEEDY AUTO SERVICE SMOKED THE COMPETITION IN 2016

BITS FROM THE PITS: JAN 30/17
*
It is with a very sad heart that we start off our bits from the pits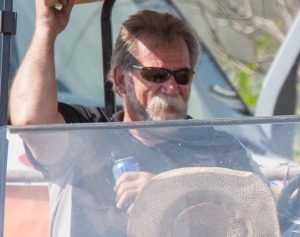 this Monday, as we have too inform all of our fallers of the passing of one of the Luskville Dragway racing family. Mike Doyle passed away last Thursday, dying in his sleep at home To say Mike was a bigger than life fixture at Luskville Dragway would be putting it very, very mildly. From the time he came on the scene until he left us, Mike had an impact on everyone. Mike was a fighter, a strenght he showed while fighting cancer years back, and talking and supporting anyone at the track that was going through the same. Mike was a staunch suppporter of Luskville Dragway, did not race anywhere but, and even when he was not racing
was always at the track, bringing parts for someone in need, or lending a helping hand when ever he could. Mike was a strong supporter of kids in our sport and did everything he could to get more kids in Jrs. including building a number of them to sell at less money so some could afford them. Mike was well known for his motorized bar stool, that he could be scene on at the starting line, when ever he was at the track. I really am lost for words too say how sad this death is to Me, my family, and all the Luskville Dragway Family. To say Mike will be missed is the biggest understatement in the world, no one will ever be able to take his place in the history of Luskville Dragway. R.I.P Big Mike!

*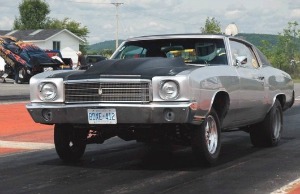 Chris Parker and Scotty Pain touched base this week to let us know their plans for 2017, which will include some racing, and some trips to Luskville Dragway. Scotty who is a orginal racer at the track is the builder of Chris's Semi Pro Big Block for the Monte Carlo and says that Chris is putting the freshened up bullit back inthe car for competition this season. Scotty also send along word that Mikey Rooney another former racer at the track, and the owner of one of the slickest Corvette drag cars in the country is also planning on getting out more this upcoming summer. All of this is more good news for the semi pro class for 2017, Scotty also brought us up to date on his camaro semi pro project car which is nearing completiton also.
*As we turn the corner and head for the home stretch (two months too spring) we start to get more and more entree's both for the Para Performance Door Car Challenge on the Randy's Performance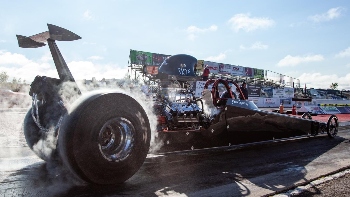 Bill Gaw Memorial Weekend and the Busters Big Dog Shootout. I think there has not been a week go by that we have not had one or two entree's for one or the other. This week comes the confirmation that Jamie Tupper will try and add his name too an elite group of drivers who have won the $20,000 Busters Big Dog Shootout on August 4th. Jamie who is one of, if not the best Super Pro Drag Racers in Canada will once again make his presence know at this years Bracket Boananza in his very fast Undercover Dragster. Tupper has won just about everything there is out there, but not the Big Dog, which is Canada's richest first place prize. This years event will be run totally during the day time unlike other years where it ended up finishing under the lights. Just a reminder also that the Famous Golf Cart Race will take place right after the winner is crowned in the Big Dog.

*
Got my first taste of drag racing this off season and was lucky enough to be able to do it while watching my friend Paolo Giust from back home. Also got too chat with a few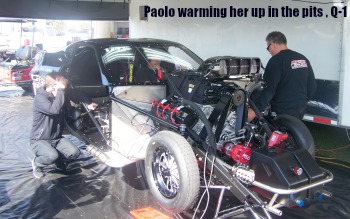 other from the drag racing community as this race attracts a lot of Canadian holiday folks, people like Tom Orr, Jamie Clarmo, Joe Kavanagh, Al Ray, Doug Mohaham, and Bob Burton to name a few. My observations where very pleasing as once again this season this race attracted a HUGE spectator crowd as well as many more race cars than last season. The fact is NHRA and should be watching what is happening at these events and in particular the Pro Mods, the Radial Cars and the 10.5 cars which are with out a doubt as exciting as anything in drag racing. Bradenton which has switched back too NHRA did an amazing job with the traction which was shown when Jason Scruggs went 3.51 on his first pass. I also see that many are seeing what I saw 25 years ago, the fact that 1/8 mile racing is fast, exciting and much safer. Fans where packed from the starting line to the finish line, this was a great Saturday, and it was just qualifying, 2017 looks promicing.

*
New it would take long and the Little ChevyII that ADM Motorsports had in its stable has headed down the road already to a new home. Ashley Muttart from North Bay will be behind the wheel when it makes its debute this spring at Malcolm Carpentry's Opeing weekend at Luskville Dragway. Ashley was eyeing the car from the moment we posted it and it has found a great home, and a home where Luskville Dragway will see the car race as well. This was the perfect Semi Pro Car and look for this Northern Ontario competitor to make his way to the winners circle very soon.
S
PEEDY AUTO SERVICE'S

AUTO SERVICE ON THE FAST TRACK WITH LUSKVILLE DRAGWAY IN 2017
: JAN 30/17
Mike Chenier the owner of Speedy Auto Service has very quickly established himself as one of the top Super Pro Racers at Luskville Dragway and the number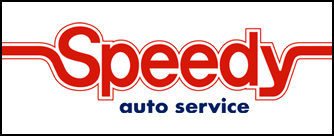 of tours he competes in.
And I will go out on a limb and predect that Mike will garner a lot more attention this season that he has in the previous ones.
Coming on the scene a short time ago, after buying out the complete Ray Miner Racing Operation, from motorhome to race car to golf cart. Well not much of that original racing gear is around these days as Mike has very quickly updated all of the above, including the addition of a new motorhome last fall,
and a new door car this past fall.
Since coming on the scene with the dragster that he purchased from Ray, the entire Chenier race team
and family have become a Huge part of the every weekend racing at Luskville Dragway, as this is a team that more often than not has a large cheering section at the track. Mike has very quickly become a driver to beat in his new undercover
/BW
fully suspended
dragster.
And look out in the upcoming season as Mike has added one of the slickest Corvette Top Sportsman Cars to his race team planning on running both when ever he can. This newest addition will make for another multi car team and this one will be fast.
Luskville Dragway is very fortunate to have Mike Chenier as a member of the racing family, and also fortunate to have Speedy Auto Service as major advertising supporter
of Luskville Dragway once again in 2017. We can not say it loud enough, how important the support of these local companies is to the futre, and the advancement of our local drag strip, we are very lucky and we thank them very much.

What is called Speedy Auto Service started out with a different name many years ago. Speedy Muffler King opened its' first store in 1956 and was one of the first muffler replacement specialists in North America. Speedy Muffler King understood the importance of building strong customer relationships and was one of the first automotive repair s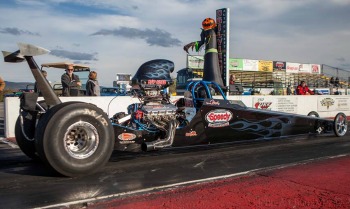 ervice chains to establish standards of performance to assure its' valued customers consistently high levels of service at each and every one of its' locations across Canada. Over the years Speedy Muffler King expanded its' products and services and in 1993 changed its' operating name to Speedy Auto Service In December 2007, Speedy Corporation acquired Speedy Auto Service. The Speedy Auto Service Gatineau auto repair shop specializes in offering the very best while-you-wait service for all makes and models of cars, light trucks and SUV's. Although muffler replacement is still a primary service, Speedy also specializes in brakes, shock absorbers, struts and front end repairs as well as the sale of tires, road safety inspections and vehicle maintenance services that include oil, lube and filter replacement. Our Gatineau auto repair shop which is located on 372, boul. Maloney west, takes pride in being able to help keep the citizens of Gatineau safely on the road, because at Speedy you're a somebody.
MF CHASSISWORKS HOLDS TITLE RIGHTS TO 613/819 OUTLAW STREET CAR CHALLENGE AT LUSKVILLE DRAGWAY: JAN 30/17
I make no bones about it, it is so much harder to find new advertisers in this day and age than it was in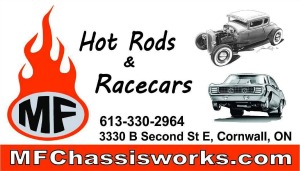 the old days, but the old days are just that past and gone. But we are very lucky that we have all the great advertisers we do have and for that we are very, very appreciative as if it where not for them we would not be where we are today. However I also hope you can appreciate the excitement and enthusiasm when we are fortunate enough to have someone put their faith in what we do, and their advertising dollars where their mouth is, so too speak. MF Chassisworks was the latest to do that only a year ago and this year they are not only back, but they are stepping up their program.

MF owned and operated by former Kingstonian Andrew Libby will not only hold title rights to the 613/819 Outlaw Street Car Challenge but will also be the coordinator at the track for the events. four Dates will be held this summer with the first one being on Saturday June 3rd. then Saturday July 29, August 19, and Sept 9th. MF is located in Long Sault , Ontario a small town near Cornwall, and easily accessible from the #401 as well as not far from the #417. MF is a full chassis and restoration buisness with a long list of happy customers, everything from Sheet metal panel fabrication, Roll bars and Roll Cages, Square and round tube chassis, Suspension Upgrades and Race car preparation and tuning.

Specializing in hand made custom sheet metal fabrication extreme rust repair and stock suspension drag cars they look forward to any of your needs.
BITS FROM THE PITS: JAN 23/17
*
We kick this week of with congratulations to Daryl Jensen one of our regular Semi Pro Racer's at Luskville Dragway for over a decade. Daryl has joined Mark Thompson, at becoming the second local racer in the last couple of years to get engaged to their ladies. Daryl and Joan made the announcment last week and im sure that like us, everyone wishes them much happiness. Like Mark and

Maricel, Daryl and Joan always play a big part not just the racing at Luskville Dragway but all the activities that take place as well. Had someone suggest that a wedding on the starting line at the track would be a good idea, NOT, last time we did one of those the couple split after a couple months, (gospel truth).

*
We follow that Semi Pro Story up with a story of another Semi Pro Racer, Larry Whitty who has thrown his hat into the $5000 to Win Door Car Challlenge ring on July 1st. Larr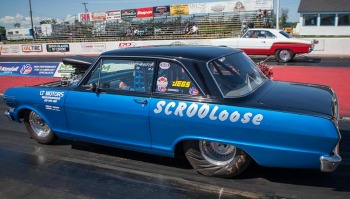 y who heads into his second full season of racing at Luskville Dragway will join a list of door car drivers that does include a number from the Semi Pro Ranks. Larry and Anne and the "ScrooLoose" racing team have been a pleasure to have at Luskville Dragway and part of the track family. This is another couple that are very supportive of the racing and all the other activties that take place with the track. Let us make know bones about it, in order to get this type of race off the ground we will need everyone that drives a door car, super pro and semi pro just like the days of Door Pro. The first Door Pro Race we held 5 years ago topped out with 50 drivers committing to the event, and over 40 showing for the race which was held under not ideal weather, which scared a few away. This time its $5000. to win, paying 16 places and thanks to all the advertising support the entree fee is only $125. if you committ to supporting the race this off season, ($150. if not) This is the best Door Car Race in Canada, and we hope to make it an annual affair but we need the support of door cars. If you believe in the future of our sport the way I do, if you drive a door car then you should be at this event.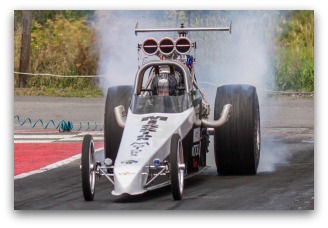 *
Mark and Albert Guillmette of Wawa, Ontario are on a "Mission" this year in the Mission Motors backed, D&D Performance powered super charged Dragster. This family racing team is no stranger to Luskville Dragway as Albert has been coming there for almost as long as we have been running it. With a rejuvenation of the sport for Albert when the Wawa Napa Tour event came to town, they have been pedal to the metal ever since. This year a new lenco trans will be added to the drive train, in effort to muscle all that horse power to the ground. One of the events they hope this works well is the Busters Big Dog Shootout on August 4th of this years Bracket Bonanza. Mark who has shown he is more than capable of going rounds, hopes the new combination gets him too the winners circle this season.
D&D PERFORMANCE LEAD THE WAY WITH PERFORMACNE RACE ENGINES: JAN. 23/17


Not many things last as long as the support that D&D Performance of Chesterville, Ontario as shown for Luskville Dragway and the many racers and fans that frequent the close to 50 year old NHRA Drag Strip in Luskville Quebec. D&D Performance and Luskville Dragway have drawn parallel lines in longevity, growth, as well as marketing partnerships since the track was build in 1969. Rolly Doucette and Ed DeCooman the owners of this very successful performance and race engine shop now located in Chesterville, Ontario were some of the original drag racers from this area, and where some of the first to come through the gates way back when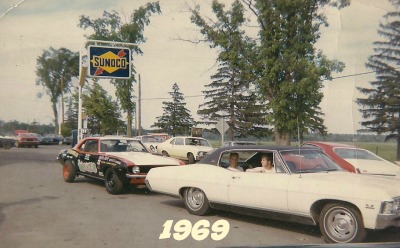 Luskville Dragway opened. So these are two gentleman who have watched as the track as gone through many changes over the years, as has D&D Performance. A change that took place a few years back was the addition of Phil VanNoppen, (Ed's Son in Law) which could be the beginnings of the passing of the torch when that day comes. However this change along with their move from a small Gatineau, Quebec Sunoco Station, to a modern day shop in Chesterville, Ontario, are the only two major changes as they continue to look after many, many drag racers in our area. Yes there is no question that these two could talk too you about the difference in today's racing compared to back then, when cars where flat towed or actually driven to the track to compete in what was then only SUNDAY racing. D&D have done their fare share of winning as car owners as well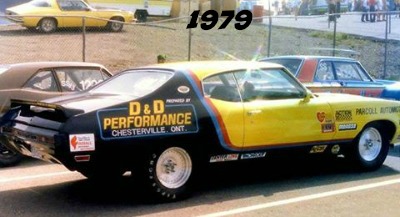 , and that to is something else that has continued as they have many winning drivers using D&D Performance Power to keep that winning ways going. The shop which pumps out a tremendous amount of race engines makes sure they are all ready to go as the last stop is on the shops dyno before being shipped out. One only needs to look around the list of winners to quickly see that this is a shop that produces that quality, just ask drivers like Jamie Tupper (Napa Auot Parts Tour Champion), Derek Malcolm,(Luskville Dragway Super Pro Champion) Russ Adams, Troy Davis, Willy Katib, John Forsyth, Scott Wilson, Mike Chenier, Darren Frasso, Al, Becky, and Shelly Ray, Dale Gauthier and the list goes on and on. Now don't think for a moment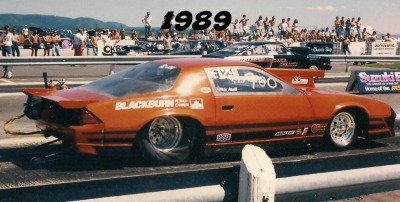 that they only build drag racing engines as many a street car performer comes out of this shop as well, as do boat engines and truck and tractor pulling bullets. Now as you can tell by the fact that Luskville Dragway has been around for more than 45 years, that Rolly and Ed are not as young as they look, but yes they are still fielding race cars and will continue to so in 2017. Ed will have possibly four Grandchildren who will all drive race cars in 2017 continuing the family tradition of coming through the gates at Luskville Dragway. Son in Law Phil will also continue to compete and chase the TDL championship in Semi Pro with the hopes of adding that title to the lists of accomplishmnets. D&D Performance as you can tell has always been a big part of Luskville Dragway and that partnership continues into 2017 with their advertising support, and their support of the Napa Auto Parts Fall Bracket Finals/Super Tour, and Jet Car Show.
FIREBALL AUTOMATICS GEARING UP TO SUPPORT LUSKVILLE ONCE AGAIN: JAN23 2017:
As we celebrate 36 years of operations at Luskville Dragway and we close in on 50 years of Luskville Dragway'

s existence (2019) we are pleased to have one of the original drivers and advertising supporters of Luskville Dragway back in 2017. . Doug (Fireball) Miller was a drag racer when Luskville Dragway opened, he was a NHRA World Record holder, part owner in the first super stock car to go into the 8 second zone, which he built the transmission to do so as well. Yes Doug has pretty much done it all when it comes to drag racing, and one other thing he has always done is support Luskville Dragwa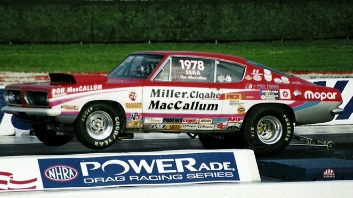 y and many of the drivers who compete there over those years as well. A builder who is known through out North America who today spends most of his car time show casing one of his many nostalgia super cars at indoor shows and outside venues. A Chrysler man from day one Doug who had many drag racing partners over the years has never left those Dodge roots, many would say he is Canada's version of Don Garlits in his own way. The shop which is located not far south of Ottaw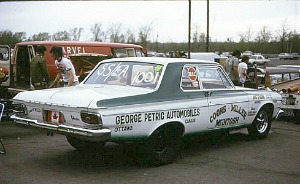 a in Williamsburg, Ontario has continually produced some of the best performance transmissions in the world of drag racing. The list of competitors that use Fireball products is as long as your arm or longer and includes Championship winning Cars and many, many more. One of the things that stands out to me as we head into our 36th year is how important people like Doug Miller at Fireball Automatics and others like him played such an important role in drag racing in our area, and the success of Luskville Dragway from its beginnings to this very day. We are very pleased and excited to have Doug and Fireball Automatics back with us in 2017, need a performance Tranny, call them at 613-535-2112
BITS FROM THE PITS: JAN 16/17
*
Every year following Christmas there is always the panic of "Nothing to write about, but every off season seems to bring sometihng every week and that trend continues this week. Trevor Tandy called to let us know that he has sold his street roadster to Richard Leblanc of Valleyfiled. Leblanc and his wife as pilot will compete this season on the door car side of the ladder in Super Pro Eliminator. Tandy whos family has a long history of coming to Luskville Dragway is not sure which way he will move, but I think its safe to say that this is a man who has the drag racing decease in his blood, from family and history. Trevor has talked of a Semi Pro Car or maybe a S-10 for super pro but any betting man would lay money on Tandy being in something come spring 2017. Speaking of cars changing hands we can also tell you that Jamie Tupper has another ride in his stable. Tupper has aquired a real nice S-10 Truck that was posted on this web site just a few weeks ago. Tupper also has the 1970 1/2 Camaro that he took on trade from Mike Chenier which is now for sale. And as Jamie will be the first too tell you, everything is for sale if the price is right.

*
As you know the off season is ripe with rumors and when you get a bunch of drag racers together like what happened at the Cam-Am go-kart challenge a week back you know there will be some good ones. One of those was the rumor that a former regular drag racer who has not been part of Luskville Dragway for a couple of years now, may be returning this summer. If this rumor is true which we can only hope that it is, it is great news as this race team is not only a very good one but a very popular one with everyone at the track.

*
Another week goes by and another entree for the July 1st. $5000. to win Para Performance Door Car Challenge presetened by BW Race Cars. Rai P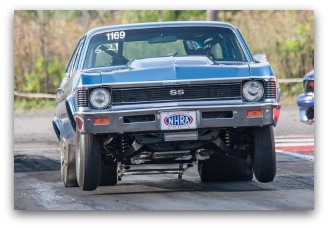 illwien who owns two of the nicest Nova's anywhere in the country will bring the Blue 1970 Nova to the Gun Fight on July 1st. Rai who owns and operates Aylmer Auto Performance who is also a huge advertiser at Luskville Dragway is more than capable of walking off with the big trophy and big payout. Rai will also qualify for the $25. discount entree fee thanks to his committment to run this event, which is open to everyone. Just send us an email with the committment that you are going to support the July 1st. race, and you are going to support the future of door cars and you too will recieve $25 off your entree into the Door Car Challenge.

*
We are also pleased to announce that like the past number of years NHRA will be present at Malcolm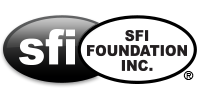 Carpentry Opening weekend to preform SFI inspections for those that want to have their race cars certified. This is something that has become a tradition and part of this weekend, having your car SFI inspection makes your car just that much more valuable, and confirms to you that it is safe. This has nothing to do with belts, just the chassis itself and is highly recommended to everyone. If you would like to have your name added to the list please contact us so it can be added, SFI Inspection Sunday May 21st. 2017 @ Luskville Dragway.
PRECISON CONCRETE FINISHING CONTINUES IT'S SOLID AS CEMET SUPPORT, OF LUSKVILLE DRAGWAY:

JAN 16/17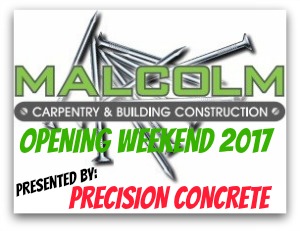 We are extremely thrilled to announce that the Carl Jessup owner Precision Concrete Finishing Company of Renfrew, Ontario will continue its solid support of Luskville Dragway once again in 2017. Carl who is one of the original racers at the track and someone who has seen his fare share of winning over the years, has always been a strong supporter of Luskville Dragway. These days Carl Son Kyle does most of the driving of the family Undercover rear engine dragster. Playing a leading role with the racing operation is much like he does in the family business as well, as Kyle has been working with his father from the first day he was old enough. The company which is based in Renfrew, Ontario has done a incredible amount of work within the racing community as this is a perfect example of supporting those that support us. Precision Concrete has always been responsible for any and all of the concrete work at Luskville Dragway, including last falls pad extensions that where added at the end of the year. Precision has also done work for many other racers including Derek Malcolm (Malcolm Carpentry) Tom Orr, Brian White and Joe Kavanagh to just name a few. Their work is much like the title of their company, done with precision, profection and pricing that is matched by none. As many racers have proven this is a perfect example of a company that you the racing community can support, whether it be a garage floor, basement floor, walkway or complete house foundation Precision concrete is someone that can take care of your needs. Precision Concrete Finishing will once again present the Mulligan Sunday Portion of Malcolm Carpentry Opening weekend which is shaping up to be the biggest ever.
KYLE JESSUP WILL TRY TO CEMENT A TRIPLE CROWN IN 2017: JAN 16/17
This story fits very well with the story above, as Kyle Jessup a driver who has done just about it all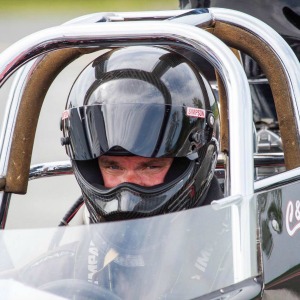 will try to do what no other driver has done, when the triple crown of drag racing in our area. Jessup who had a tremendous season in 2016 has his work cut out for him, just to equal the unheard of season he had in 2016 let alone be better. Kyle who drives the Precesion Concrete Undercover Dragster (as well as anything else that is offered) not only won the innaugural Canadain Bracket Super Tour Super Pro Championship but he also was the runner up in the series as well. Now add to that his top ten finish in the Luskville Dragway Napa Points series and his runner up in the Napa Auto Parts Tour Series, its easy to see he had what many would call a dream season. However there are some things that he has not done, and will make a huge effort this season to do them. Win the Bracket Bonanza, win the Busters Big Dog Shootout, and when the triple crown of super pro drag racing, Luskville Series, Napa Money Tour Series and Renegade Super Series Titles. And with those announcments we can also annouce that Kyle has put his name of the list of High Rollers for the Busters Bar Big Dog Shootout on August 4, the Friday po
rtion of the Bracket Bonanza. There are a few other drivers who will also take a stab at winning the triple crown, but all will have their work cut out for them, only time will tell.
BITZANIS JOINS THE BIG DOG AS WELL: If you ever wanted to talk about a driver who flies under the radar, I think Montreal Native Adam Bitzanis would be your guy. A very quite guy who goes about his racing, usally by himself, is one of those guys who can not only jump out and bite you, but one of those guys who can and has gone to the winners circle more than once. Adam who runs a two car team, (Racecraft Dragster and a Camaro) can bite you with either entree and hopes to do just that this upcoming season, both on the Super Tour and the Busters Big Dog Shootout.

BITS FROM THE PITS: JAN 09/17
*
Things are pretty quite as we start the long winter off season, and most of us will be going crazy before long, however the spring will be upon us before long, "I hope" anyway. As you know we are putting a lot of effort into our July 1st Randys Performance Bill Gaw Memorial weekend Para Performance Door Car Challenge presented by ? ? ?.
please click for

Door Car Flyer

. We are also looking at a Luskville Dragway inticated Cruise in March of 2018 Stay Tuned, this would be the biggest off season effort of all time, but would be an incrediable amount of fun.
*
The pre entree committment list grows for the Door Car Challenge on July 1st. with a barrage last week we continue the support this week with Patrick Allaire joining the list. Pat who has stated he will continue to drive the Dodge for Chris Collins in Semi Pro, will do double duty at select events with his Big Block Ford 10.5 Mustang. Pat has been working hard all winter with the upgrades including switching to big block power for 2017. The team of Allaire and Collins will continue their quest to win the Semi Pro Track Championship as well as the Canadain Bracket Super Tour Semi Pro Series.

*
Frog Promotions has launced the new Canadain Bracket Super Tour Web Site which has all the info you need for the richest bracket racing series in Canada. www.bracketsupertour.ca
Make sure you get your membeship done and get the info you need to chase the championship.

*
A few pictures from the Cam AM Go Kart Challenge that a number of Luskville Dragway, Canadian Bracket Super Tour Competitors took part in this past Saturday. Word has it that a good time was had by all with everyone ending up at the Lac Lemay Casino which is just around the corner from Top Karting. The comaudree amongst the racers of our area is unpresedented and it shows why we are setting attendance records at the tracks that are invovled. I can only imagine what it would be like if we get this group cruise off the ground.
BW RACE CARS GOES BACK TO ITS ROOTS, SO TO SPEAK: JAN 09/17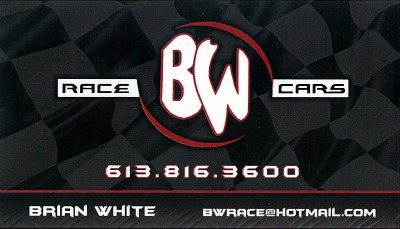 Brian White to owner and main chassis builder at BW Race Cars is best known these days for his tremedous chassis work on many a winning dragster, Kyle Jessup, Ed Lapointe, Mike Chenier, Terry Miron, Rachel Ogilvie and Derek Malcolm just to name a few. But Brian actually got his start in drag racing in a door car, and not just any old door car, but one he built himself a number of years ago. Well many things have changed since those days, The door car

was sold to ADM Motorsports who went on to win a NUMBER of big dollar bracket races, including the Bracket Bonanaza with Tim Miron behind the wheel, and Elliot Lake with Troy Davis behind the wheel. And so with the announcment that BW Race Cars will join a growing list of advertisers who are putting thier name on the July 1st $5000. to win DOOR CAR CHALLENGE, there should be no big surprizes. Many things have change since the days of the 1981 Camaro, but one thing has stayed the course Brian White still builds a car that go too the winners circle and the proof is in the winners list. Brian was also awarded with the Best Engineered Car at the Naipreville NHRA National Open a couple of years back, another proof of the caliber of work he does. So as we approach what we believe will be a HUGE Weekend all around for the Door Car Contingent gets more and more great news as the off season goes on. What does this latest signing do for the race, well as we announced last week, we will have a discounted entree fee for those drivers that committ this off season to being part of this race, and that is being made possble by adveritisers like BW Race Cars.

PARA PERFORMANCE DOOR CAR CHALLENGE PRESENTED BY BW RACE CARS, ?,?,?
ANOTHER LUSKVILLE DRAGWAY GOOD NEWS STORY: JAN 09/17


Well they say that Christmas time is the time for caring and giving, and for a group of Luskville Dragway regulars this was certainly the case, as they gave a day of their time because they cared for one of their fellow racers. When finding out that one of thier fellow racers was not feeling as good as he should, and didnt feel like he wanted to get going on his newly purchased street roadster a bunch of his fellow Luskville Racers stepped in. Troy Davis, Carl Jessup, Brad Slivertron, Dwayne Shultz and even former racer Terry Maves gave a full day of thier time between Christmas and New Years to see that Tad Kaminksi's Roadster was ready to go for the spring. Tad Kaminksi and Laura Lapointe have been a very big part of Luskville Dragway for a long time now, and are two of the most popular racers at the track. Their support both fisically and financially over the years has and does not go unnoticed, by Luskville Dragway and the racers that race there. So as Troy Davis would say this was a no brainer, and also a great time to get together with some racers and do something nice for a fellow racer. So off too Pembroke with Carl, and the boys who already live in Pembroke (Dwayne, Brad and Terry) and after a full day of work a working race car. This once again shows and proves that there is not a greater bunch of guys and gals than those that call Luskville Dragway home, and when we call this place family it is very easy to see why. Hats off to you guys, prove again that the Christmas spirit is alive and living well at Luskville Dragway.
BITS FROM THE PITS: JAN 02/17
*
Hope everyone had a great christmas and great times with family enjoying the festive season, but now its time to start thinking about the racing season which will come fast. A number of race oriented activities will be taking place prior to kicking off the season opener which we talk about below. First up is the 1st. Annual Can AM Go-Cart Challenge Jan.7th, which will take place at Top Karting right next door too the casino (wonder where they will go after the race). This "Golden Boy" Promotion already has a list of the who's who in the drag racing commuinity in eastern Canada and North East US. The list already includes the Angers from Montreal, Beaulieu and Friends from Quebec City, The Quintions from Vermont and many of the Luskville Dragway regulars. If you want to be part of this contact Troy Davis. Next Up will be another DT promotion as the Annual Practice Tree Competition takes place at Busters Bar and Grill March 4th. This is also a fun time with lots of good food,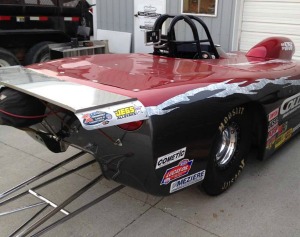 prizes, cash payouts and plenty of bench racing about the new season. Following fast on the heels of this is the Drivers Meeting 2017 which is also scheduled for Busters Bar on April 8th. Then comes the Annual Custom Car Show April 29-30 where Luskville Dragway along with a number of its advertisiers will play a major role.

*
If you can believe those dam little elves that run around at Christmas time there may be a new race car coming too the area in 2017. Bumped into a bunch of them who said that Santa was seen flying near Barrhaven and the back of a race car could be seen sticking out of the sleigh when it passed. Appartently when the sleigh was spotted out around Manotick a short time later the race car could no longer be seen, only time will tell but they did manage to snap this pic as it flew out of sight.

*
This just in, look for a discount entree fee to all those drivers who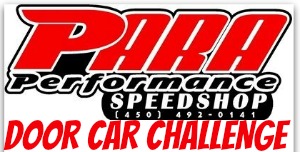 committ to running Door Car Challenge the July 1st weekend. The $5000. to win Door Car race will attract the best of the best and will pay down 16 places, all of this is being made possible because of the tremendous advertising support that we have been getting for this event, we will announce the advertisers as we go through the winter. But get you name on the list (this is not pre payment, just a committment to run the race) so we can show our advertisers, and our fans the door cars rule.
MALCOLM CARPERNTRY HAMMERS HOME OPEING WEEKEND 2017: JAN 02/17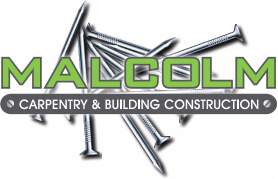 We kick off the new year with lots of news, and another week closer to opening weekend, Malcolm Carpentry Opening weekend May 19-20-21 2017. If last year was any indication Luskville Dragway along with Malcolm Carpentry looks to "hammer home" another big season, and another big opening weekend. More prize money than last year, more race cars than last year, and more fun than last year is what Malcolm Carpentry Owner Derek Malcolm is hoping for and will work hard with many others to make sure it happens. The Long weekend in May (known as the 24 weekend) has always been a important weekend as it sets the standards and the out look for the rest of the summer. The plans will to be to run time trials and a gamblers race on Friday, Big Dollars for Super Pro and Semi Pro on Saturday, A $2000. High Roller for Super Pro Cars with a split ladder, and $2500 To win Super Pro on Sunday thanks to Precision Concrete Finishing. Yes like what has been the norm, in the past many years Malcolm Carpentry Weekend will be presented by Precision Concrete Finishing and Busters Bar and Grill.
We have also decided to once again do something for our Northern Racers who have shown such great support for Luskville Dragway over the years and will run a special "King of the North" championship on Saturday following the regular event. This race will also see the winner walk off with a special trophy and a pair of tickets to any NHRA National Event they decide to attend also. At last years Fall Bracket Finals Napa Race the influx of Northern Racers and Super Tour Racers allowed Luskville Dragway to set a new track record for Semi Pro Eliminator (over 80 cars) and we want to show that we don't forget support like that. Our Airport events over the years has seen more and more Northerners get involved in the sport of drag racing, and this has also been good for Luskville Dragway, The Money Tour, and the Super Tour.
Malcolm Carpentry and Construction is a small company owned and operated by Derek Malcolm who just happens to be the Super Pro Track Champion at Luskville Dragway and has been for the past four years. Derek who grew up at Luskville Dragway and made his way to the big cars through the very successful Jr. Dragster Program, runs a very successfull Carpentry business which requires plenty of lead time for him to get you scheduled in.
DOOR CAR CHALLENGE JULY 1ST. PICKS UP STEAM: JAN 02/17

The holidays are over and you can almost tell that drag racers have stopped thinking about the giving at Christmas, and have turned their thoughts towards the taking of the 1st. Annual Door Car Challenge Title and the $5000. that goes with it. Heading into the new season and the July 1st date the committments to be part of this event have pick up speed big time, and those that do will benifiet from a discount entree fee.
The International list ofdrivers adding their name to the list who have plans on running the July 1st Race which will feature big dollar payouts all weekend long is long and from Canada and the US. So with the committment of six more drivers at this time, it makes for a great way to kick start the excitment as we start the downward trek towards opening day at Luskville Dragway and the Door Car Challenge July 1st.
Leading the way this week is a couple of Arnprior Boys who just happen to both run slick street raodsters which are totally legal for this event. Denis Black who calls Arnprior Home even though he works out of Toronto has thrown his name into the hat with his slick 34 Chevy Roadster. Denis showed everyone he knows what hes doing when he started to go rounds after debute the car in mid 2016. Denis will be joined by fellow Arnprior Native Jim Barry who along with his driver Julie Dube will make for the second street roadster to add their name to the list. Julie is no stranger to the winners circle with the Barry Brogie car as she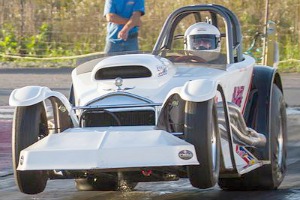 has picked up a couple of big wins after starting to drive for Jim only a couple of years ago. These two cars are a big hit with the fans that frequent Luskville Dragway and will have plenty cheering them on come July 1st. And if there are fans from the Valley, they will not only have these two teams to cheer for as this week also brings two more drivers from what we call up the Valley. Dwayne Shultz who hails from Pembroke, Ontario has asked to have his name and his pro stock style Camaro added too the list which by the time it is done will have the premier door cars racers in the land on it. Shultz who is not a every weekend racer, does make his presence known each and everytime he is there with strong performances with his big block powered Chevy Camaro. Shultz will be joined by anothe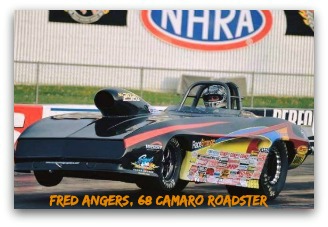 r Valley Boy and this one being another one of those Arnprior lads, Ron Headricks who is also no stranger to the winners circle at Luskville Dragway has added his Super Stock lookking Camaro to the progam. Headricks who again is another driver who is not present every weekend he is a force to be reckoned with when ever he is.
So with those four entree's coming out of the western part of our area, the next two come from the east and the south, with Tim Quinton and Fred Angers adding their names to the list as well. Fred Angers is no stranger too Luskville Dragway and no stranger to the winners circle there or at other tracks as he and brother Frank are a force to reckon with where ever they are. Angers have purchased a Dan Davis Camaro Street Roadster, continuing a trend that I believe others will follow too run the door car side of the ladders at big dollar races.
BIG DOG SHOOTOUT KICKS OFF 2017 WITH A LIST EVEN SANTA WOULD ENVY:02/17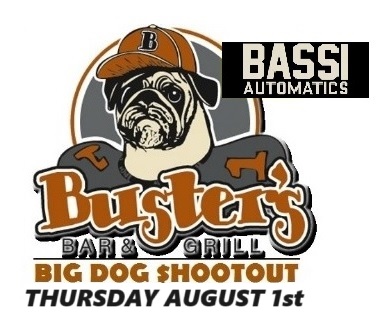 Not to be outdone by the richest door car race long list of new additions, the richest dragster race in Canada also has list of new of drivers looking down the road and the 36th. Annual Bracket Bonanza's 8th. Annual Big Dog Shootout. This is an event that some of the best in the business have won, and also a race some of the best have only come close, but it is a trophy that everyone wants their name on. The list includes some former winners like Russ Adams who won the big one back in 2011, and would like nothing better than to be the first repeat winner. Yes just how big and how tuff is this race, NO ONE has ever won it more than once, could this be the year that happens, mark August 4th on your calendar and find out.
Joining Russ is the husband and wife Super Pro Team out of Jasper, Ontario, Mike and Vicki Ogilvie, Randy Urslak from Kemptville, and Terry Miron from Vars, Ontario. Miron who is coming of what he would call his best season ever will be looking to have the winning ways of 2016 continue in 2017. Terry drives a Racetech Dragster that has had Brian White do his majic front end on and he along with others who had the same work done showed more than once that it works. Randy Urslak would be called the Luskville Dragway Veteran for sure, having raced at the track every year since 1980 in just about every type of race car you can thin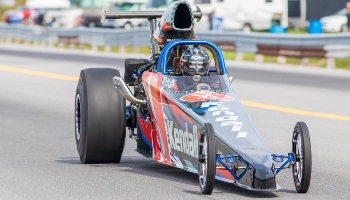 k of. And even though he has had his picture taking in the winners circle many times, he had never won the Big Dog Shootout something he hopes to change this season.
Staying in the area Jasper, Ontarios Mike and Vicki Ogilvie had added two of their four car Super Pro Race Team Members too the list as well. Yes Ogilvie Auto and Fleet who own and race the largest Super Pro Race Team in Canada will go after the Big Dog with Vicki's Diamond dragster and also with Mikes Kendall Oil sponsored M&M Car. This will be a busy weekend to say the least for this family of four who all drive rear engine dragsters. Vicki who is only in her third year of driving a dragster showed great progress last season with many deep runs in eliminations, with a trip to victory lane coming very soon.
SUPER TOUR NEWS 2017: JAN 02/17
With Christmas behind us and the racing season just a few months away we have some exciting things to talk about concerning the Canadian Super Tour of Bracket Racing. With Three points raes taking place at I-Car, Naipreville and Luskville Dragway and the Bracket Finals taking place at I-Car we will try too keep all our readers up to date with what is going on in this space on this web site. The Canadian Bracket Super Tour is the richest Points series in Canada with some of the richest bracket purses in Canada as well.

*
Shell Lubricants Canada is back for a second season with the Super Tour. In 2017, their Pennzoil™ brand will be the official sponsor of the Pro class.Regardless of your sector and the specialization of your equipment, Shell products are designed to provide added value to your operations. As a leader in motor oils, Pennzoil™ offers a wide range of innovative products to protect and optimize passenger cars and high performance racing engines. So it's no surprise that Pennzoil™ is proud to renew its partnership with Frog Promotions and the Super Tour.
"With the excellent visibility we received last year, it was important for us to renew our deal with the Super Tour," said Guy Belanger, National Sales Director at Shell Lubricants Canada.
Thanks to Stephane Tremblay, Guy Belanger and the entire team at Shell Canada and Pennzoil for supporting the Canadian Drag Racing Scene by teaming up with the Super Tour.


*
Frog Promotions and the Super Tour are proud to announce an agreement with Valvoline and its Antifreeze Brand Name ZEREX™ to become the name sponsor of the Super Pro class for the upcoming Drag Racing season.
For over 70 years, ZEREX™ has been protecting vehicles with high quality antifreeze. ZEREX™ is the leader in technology using chemical compositions approved by the world's leading automotive manufacturers and recommended by most light commercial vehicle and heavy duty equipment manufacturers. With more than 23 million cars and trucks on the road in Canada, ZEREX™ offers consumers the right chemical composition for their vehicle, as specified by manufacturers.
"It's with great pride that the Valvoline family joins the Super Tour for this second season," said Andre Michaud, Territory Manager for Valvoline. Mr. Michaud confirms at the same time that Valvoline will be a Super Tour partner for the years to come.
Thanks to the people at Valvoline Zerex for trusting Frog Promotions and the Super Tour to promote their Brand.
2017