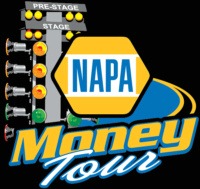 SEMI PRO HIGH ROLLER AUG 2. 2013



MALCOLM CARPENTRY HIGH ROLLER AUG-2-2013 DOOR

MALCOLM CARPENTRY HIGH ROLLER'S AUG 2-2013 OPEN CARS

JR. DRAGSTER HIGH ROLLER AUG 2nd. 2013

DOOR CAR CHALLENGE JUNE 29TH. 2013

2013 JR. DRAGSTER PRIZE POOL PAGE
COVER: TOM ORR'S WICKED FAST TOP DRAGSTER WILL BE PART OF THE BRACKET BONANZA HIGH ROLLER AUG 2ND.

BITS FROM THE PITS:JAN 25/2013
*
First up this week is another addition too the June 29th Door Car Challenge as Rob Graveline ha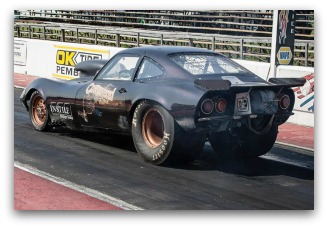 s added his name to what is certainly too be one of the biggest door car events in the history of Canadian Drag Racing. Bracket racing door cars running for more first place prize money than Pro Mods do in this country pretty much says it all about this event, it will be HUGE. Rob had a great 2012 winning a number of events and being a strong contestant in a number of others as well as finishing well up in the points standings in Semi Pro. Rob also had his little Opel running very strong all season, and has spend the off season going over everything to make it that much stronger this upcoming season. More entree's to come next week .
*We
are pleased to bring you the first pictures of Denis Blacks new ride which is going to bring some memories for us, as Denis will be wheeling a 1932 Bantam Roadster. The "BLUE BEAST" is being put together up in Arnprior where Denis bases his racing operation out of, as he works and lives in Toronto. Denis has been a welcomed addition to our local drag racing programs and has done a great deal to support everything he can. And he is continuing that support as he is going to send some t-shirts up for the Jr. Dragster competitors that are going to be part of the Winter Nationals Practice Tree Competition at Busters Bar and Grill in February 16th. Denis says he is going to do what ever he can too be part of the event but will make sure the t-shirts are there for give a-ways, which there will be lots of by the way. We will keep you updated as we go through the winter on what is sure to be a wild new ride for the fan to see at Luskville Dragway.
*With January getting close to being over we just wanted too remind everyone about the Winter Nationals Practice Tree event at Busters Bar & Grill February 16th. Lots of food, lots of prizes and lots of fun so come early and join Derek and Troy for Dinner and then show that you have not lost anything over the winter as there's a race for everyone, including a Jr. Dragster Drivers Shoot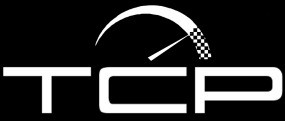 out. Also remember if you have something's going on this winter drop us a line to let us know what your up too, send some pics and we will bring everyone up too speed on what's happening in the off season, much like what Denis Black.
*We will be announcing some new advertisers to the track for 2013 as we go through the winter weeks but here is a sneak peak at one of the new logo's you will see around the track next season and for a long time to come we hope. This company will be involved with our street car scene as well as our Sport Compact Shootout in June, We will have more to tell you later on this winter.
*As we go too press we have received more open high roller entree's, door car challenge entree's and semi pro high roller cars, stay in touch next Friday for all the details. We may also have some news from some of the Luskville Dragway regulars who are heading south too race, we will keep you posted if that is the case.
*Last this week we want too br
ing you the first pics of the Derek Malcolm's new Chromeworkz build, as the chassis is now back from the powder coat shop and getting ready for some assembly. The chassis has been powder coated "Lollipop Blue" which will match up with some of the colors on the car when it is finally painted & Todd's Extreme Paint. The one thing that I would like to say is that so far this has been a extremely nice process, as John Parkes has lived up to everything he talked about when putting this deal together including keeping us updated on a regular basis. This was very important to us as we had heard of other not so great experiences when new cars had been ordered, we have a long way to go as we shoot for the first of April for completion, but so far nothing but a+ for Chromeworkz.
WINTER NATIOALS PRACETISE TREE COMPETITION BUSTERS BAR AND GRILL FEB. 16TH @5:00 PM "BE THERE"
SUPER PRO OPEN ON ITS WAY TOO A $20,000. FIRST PLACE PAYOUT: JAN 25/2013

What a week it has been for the High Roller races at this years 32nd. Annual Bracket Bonanza, no less than five new open bodied entree's have come in getting us very close too that magical 32 Cars and $20,000. to win. This would make this event the richest independent Payout in Canadian Drag Racing History, and would once again send Luskville Dragway into the re
cord books once again as the leader in Big Dollar Drag Racing in Canada. Yes we firmly believe we can hit the 32 car open bodied entree's as there is still many of them out there who have not added their name too the list. But this week some of the biggest names in our sport came on board as well as a couple who have never entered the Big Dollar Go until this season. Leading the way is many time event winner Tom Orr of Shawville, Quebec, someone who is no stranger too the winners circle whether he is driving his dragster or driving his Top Sportsman Dodge Door car. In fact, he will be driving both at this years Bracket Bonanza as Tommy has not only entered the Open Bodied Side of things but has also thrown his hat into the door car side of the ladder as well. Tom's big 604 cubic inch Jerry Hass Dodge Stratus will be on of the door cars too watch for sure, and I also believe this entree will convince some others to join in, it could be quite a show on the door side. This also makes for two drivers as of this time that have done just that as Tom joins Jamie Tupper as two drivers who hope to meet themselves in the finals. Joining Tom this week on the open bodied side of the ladder is Scott Wilson, Terry Miron, Paul Bochon and Tad Kaminski. Wilson who will be wheeling the Undercover Dragster that Derek Malcolm drove too the Napa Auto Parts Super Pro championship said, "I don't have a lot of seat time, but I want to be part of this history making event. Terry Miron who has been hanging out or around Luskville Dragway since the days when his Dad Vic ran a 69 Camaro in Super Pro, had a very strong 2012 and hopes that success follows him into 2013. Paul Bochon who hails from Scranton PA is no stranger too the winners circle and is no stranger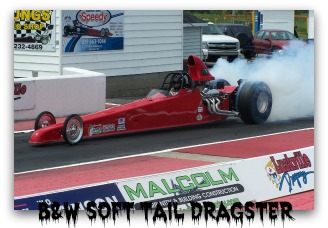 to Luskville Dragway as Paul goes back to the early days of the Malcolm's running Luskville Dragway when he would visit with his Super Gas Roadster. Bochon calls Numidia Dragway in PA his home track but makes the trek to Luskville Dragway and Shannonville each year for the Napa tour Events. Tad Kaminski rounds out the five drivers who have added their names too the list this week and he too is a strong contender to make it too the finals of this HUGE event. Tad has been very very strong since purchasing the 2010 Super Pro Championship winning Racetech Dragster from ADM Motorsports. Tad proved very quickly that he had what it took to be a contender as he has put the yellow bullet in the winners circle a number of times and has finish well up in the points chase each and every season. this brings our numbers too 21 opened bodied cars, and we have a few more commitments that we will be announcing in the very near future, we also know that there is enough open bodied cars to take us well pass the magical 32 car count. Let me say this , this will be the BIGGEST, RICHEST single event that has very happened, and YOU CANT WIN IF YOU DONT HAVE A TICKET, get one.
COORS LIGHT TO CONTINUE AS OFFICIAL BEER SUPPLIER FOR LUSKVILLE DRAGWAY:

Back in 1980 when we first took over Luskville Dragway, we went too work on applying for a beer licence on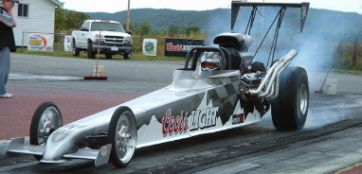 ce that was done we went too the two local beer companies Labatt's and Molson, we where fortunate enough to sign on with Molson and have been there ever since. Even though today it is Molson/Coors Luskville Dragway continues its great relationship with one of Canada's most prominent business name. Molson/Coors has always been very much involved with sports and motorsports in particular through their Coors Light brand name, in fact in the 90's we where lucky enough to run the colors on one of team ADM motorsports dragsters, that Carl Jessup used to wheel. So as we get ready for what we believe will be a very, very wild and crazy summer of drag racing, once again the only beer you will see at Luskville Dragway will be Coors Light.
PEPSI STAYS ON AS OFFICIAL SOFT DRINK FOR LUSKVILLE DRAGWAY IN 2013:


For as long as one can remember, Pepsi has been the name associated with Luskville Dragway, and has also been a brand that has been associated with Drag Racing. Yes from back in the days when Don Prudomme was running the Pepsi Challenger Nitro Funny Car, Pepsi and drag racing and Pepsi and Motorsports in General. And even when NHRA became a official Coke backed sanctioning body and we as well as all NHRA Tracks where pushed to switch to Coke, we stayed loyal to Pepsi and they have stayed loyal to Luskville Dragway. So like the story right above this one, as April of 2013 rolls along look for Pepsi and its product line to be the ones you see at Luskville Dragway.
BITS FROM THE PITS:

JAN 19/2013
*
big week for the high roller races for the Bracket Bonanza, we kick things off with two more Big Name Semi Pro drivers who have added their name too is thee best foot brake race of the year. No stranger too the winners circle, Pat Kohl will put his name in the ring for the August 2nd big go, as will Rick Miller who will be one of the representatives for the Ford Guys. Both of these drivers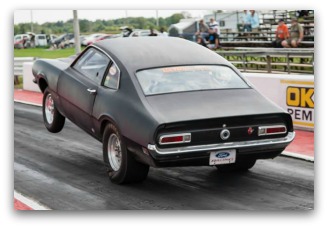 have the ability to win the big one and would like nothing better than too do that. Pat Kohl is considered one of the best Foot Brake racers out there and has won many big races. 2012 was an off year for Pat as mechanical woes kept him out of many winners circle culminating in the expiring of his race engine in Mid August. At that point Pat decided to sit out the remainder of the year and start rebuilding for 2013, and even with that Mr. Kohl still finished well in the Napa Points races and season ending up well up there. Rick Miller has been a long time racer at Luskville Dragway going back too the early days of our tenure at Luskville. Rick and one of the few Maverick race cars have long been beating up on the competition at Luskville and will be one of the cars too watch this upcoming summer.

*
Some real exciting news in the Super Pro Opened Bodied Class as we received four more entree's as we start the challenge to hit 32 cars which would make the payout $20,000 to win in the Super Pro High Roller Race. We firmly believe that we can hit the magic 32 car number and if so would create the richest Prize Money for Super Pro in Canadian Drag Racing History. Luskville Dragway and the Napa tour have long been famous for big dollar payouts but this would be a new level and one we really are going to work hard at meeting. WE NEED YOU OPENED BODIED DRIVERS TO SIGN UP. So help m

ake this the biggest and richest super pro race in Canada lets get er done.
WEST CARLETON BUILT A REPATATION ON BUILDING HORSEPOWER:

JAN 19/2013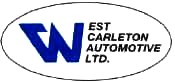 For as long than I can remember Larry Aslagsen of West Carleton Automotive has been building horse power, racing drag cars and doing extremely well at both. Considered won of the best NHRA Drag Racers of his time, setting many world records and winning many races during his drag racing career. Over those years Larry's reputation as a engine builder crew and West Carleton Automotive which at that time was lo
cated in Kinburn, Ontario grew and expanded to include every single type of motorsport there was. In 2011 Larry sold his business to Vern Hinton of Hinton Automotive and moved the shop too Vern's new location at 129 Walgreen, which was build with just that in mind. However the West Carleton portion of the Hinton Automotive Group is still run by the man who over the years has build up an amazing following. Now even though its been a while since Larry has been behind the wheel of a drag car he can be seen at the race track quite often, doing what ever he can for his customers. He can also be seen around the pits of very good friend and customer Will Robertson who does today with his Camaro what Larry did in his days, with his Anglia, Camaro's, Vega and Corvette. Yes Wills wild Camaro leaves the staring line with the wheels in the air and usually does not put them down until well past the 60 footers which was what Larry's car's always did. And once again in 2013 we are proud to say that like the past 31 years Larry and West Carleton Automotive will be supporting Luskville Dragway.
DAVE GOULD ADD'S HIS NAME TO DOOR CAR PROGRAMS:

JAN 19/2013


Dave Gould has been a very welcome addition to the racing program at Luskville Dragway and Shannonville Dragway. Drawing some inquisitive looks when he showed up for the first time with his small block powered "Volvo" , yep you heard me correct Volvo.
Those smirks quickly vanished though when everyone saw this thing tear up the track and go rounds with Dave behind the wheel. Well in 2012 Dave was catching everyone's attention once again when he rolled through the gates, but this time it was with admiration when he unloaded what was a very slick Don Ness Pro Stock Berretta. Gould did not take long to take the new car too the winners circle and go many rounds each and every time out. Dave is also a staunch supporter of the Door Car Class's for drag cars and has shown that by putting his name on the list for the big Door Car Challenge Race June 29-30 at Luskville Dragway as well as the Door Car Side of the Bracket Bonanza High Roller race the long weekend in August. Dave's Berretta which is powered by an all aluminum small block spend the winter at West Carleton Automotive and under the very capable hands of Larry Aslagsen who is famous for making horse power out of Small Block Chevy's. So look for Gould too make his way too the winners circle this upcoming season sooner than later as this drag racer has shown very quickly that he is more than competitive. Which he showed at the end of last season when Dave not only brought his Berretta too the track but also brought his Volvo which he promptly went out and won Semi Pro with. Look out for Double Down Dave in 2013.
BITS FROM THE PITS: JAN 11/2013
*WINTER NATIONALS PRACTISE TREE PARTY AT BUSTERS BAR AND GRILL FEB 16TH, 5:00 PM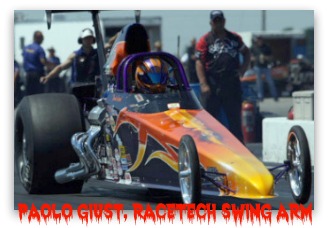 *
Another week, and more entree's into the High Roller events keep rolling in as we close in on sell outs in Jrs. and Door Car as well as the Dragster side, which is now starting a alternates list which if it grows big enough will become part of the BIG SHOW. Paolo Giust will join the list of drivers who will take a shot at the $10,000. to win High Roller Event from the Dragster side of things with his very fast D&D Performance Powered Racetech Dragster. Paolo has been part of the Big Dollar events since they began and is one of the drivers who has to be watched to go all the way as he knows his way to the winners circle very well. Paolo will be joined with the last spot in the 16 car field going to Denis Souliere and his Racetech Dragster. Denis like Paolo is a proven winner who has visited the winners circle at Luskville Dragway as well as the Napa Tour on many occasions. These last two drivers w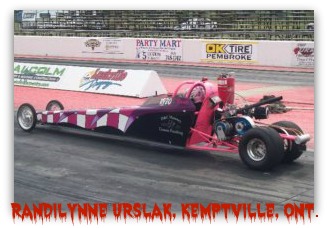 ho are both very capable of winning the "Big One" are also joined by Paul Bochon of Pennsylvania who will be the first driver on the next list which we firmly believe we are going to fill. As we go too press we have two more commitments for the second sixteen which puts us well on the way to the first ever $20,000 to win High Roller Event these drivers and im sure more will be announced next publish.


*

The Jr. Dragster High Roller came closer to being a sell out with the Urslak Family of Jr. Drivers taking up three of the .remaining five spots leaving only two for a complete sell out. The Urslak kids join Dad Randy in the high roller events which is and has become a high light of the Annual Big Go at Luskville Dragway and it looks like this years race could be a sell out of local drivers as the class has grown in leaps and bounds over the last few years. Randilynne, Kayle and Landyln are three very, very good racers and any of the three are more than capable of being the big winner in the richest Jr. Dragster Race in Canada. The Jr. program at Luskville has become one of the biggest and the best in the country, and has produced some of the best drag racers in the class currently and has produced some incredible big car drivers from the past.
*Last this week is too let everyone know that we will be late with the publish next week, Diane and I will be away from Internet access for a few days and they happen to be the end of the week when we normally publish. At this point we hope too publish as soon as possible but if it is too late we will wait until the following Friday, check back often.
* THIS JUST IN, MAJOR DATE CHANGE FOR THE NAPA TOUR, THE WAWA RACE HAS BEEN MOVE BACK TO ITS ORGINAL DATE ONE WEEK AFTER THE BRACKET BONANZA, AUGUST 9-10-11,WILL HAVE FULL STORY NEXT PUBLISH.
WINCHESTER AUTOPRO BECOMES NEWEST ADVERTISER AT LUSKVILLE DRAGWAY: JAN 11/2013
We are very pleased too announce that Winchester AutoPro is the newest and latest advertiser to sign on for 2013 and Luskville Dragway. Winchester AutoPro will be one of many advertisers who will be part of the Jr. Dragster Prize Pool for 2013 as we work to make this season's Jr. Program the best ever in this country.

WINCHESTER AUTOPRO also known as Winchester Automotive Services has been in business in Winchester, Ontario since October 1980. Owned and operated by Phil Vanoppen, they are a

locally owned and operated

family business that take's pride in serving a large clientele providing personalized service you can trust. There connection with

NAPA AUTOPRO

has proved to be beneficial with increased accessibility quality parts and warranties. Millions of Canadians have trusted
AUTOPRO for their vehicle's service and maintenance care. With close to 600 service centers nationwide, AUTOPRO has built a reputation on quality and trust WHERE EVER YOU GO in Canada
.
When it comes to customer service, no one beats NAPA AUTOPRO. This fact was proven in 2009 when

J.D. Power
ranked NAPA AUTOPRO as Highest Overall Customer Satisfaction* among Canada's top service centers. We are proud of this award and stand by our commitment to satisfy your vehicle repair and maintenance needs as best we can.
The excellence of service from a dedicated and well-trained staff will give you that highest standard of Customer Satisfaction possible.
WINCHESTER AUTOPRO
is a one stop shop for vehicle maintenance including all mechanical repairs, alignments, electronic & engine diagnosis and emission testing and repair (Drive

Clean and

UCDA

). Offering all the services you need for your vehicle in one location minimizes the amount of time spent managing your vehicle maintenance. Winchester Auto Pro is also a Certified Used Vehicle Dealer (Drive

Clean and

UCDA

) our service takes the worry out of purchasing a pre-owned vehicle. We will find you a vehicle at the agreed budget, prepare the vehicle and deliver with all the paperwork done. For customer convenience they offer SHUTTLE SERVICE to get you home or to work and LOANER VEHICLES if you need to stay mobile. Together with their "NO SURPRISE POLICY" of giving you the service cost up front we take the worry out auto service. Whether you have a car, truck or an off-road vehicle we will provide you with the expert service to keep you can trust.
NORTHERN DRIVERS CONTINUE TO MAKE AN IMPACT ON LOCAL RACING: JAN 11/2012

With the commitment of 3 more Northern Drivers to our door car program's this week, it made me onc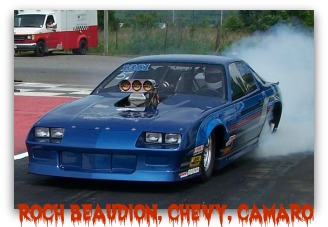 e again look back at when racing began too take off up North, and what an impact it has had on our local racing at Luskville Dragway and the Napa Tour. Since our first endeavour up North nearly two decades ago, the drivers from the North have not only grown too huge numbers, but have also become just as competitive as any driver in the country. Proof of that is the number of big wins that have been taken by drivers from the North both at Luskville Dragway, Shannonville Dragway and every where on the Napa Auto Parts Tour. This week three of those drivers, made commitments to programs that we have going at Luskville Dragway, and in the case of all three of these drivers they have ALL won big dollar events proving the statement of the quality of the drivers from up North. Roch Beaudion of North Bay, who has won a number of big dollar events including a $10,000 deal has thrown his support behind the $5000. too win Door Car Challenge scheduled for June 29-30 at Luskville D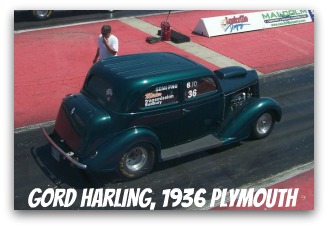 ragway. Roch has proven over and over again that he can not only win, but win against the dragsters with his very, very fast Camaro, has already committed to the Bracket Bonanza High Roller. Two other drivers who have proven they too can win big races is the Father and Son team of Gord and Bill Harling from Sudbury, Ontario. Both Gord and Bill have made their way to the winners circle's in Big Dollar races as well as High Roller events, and are another two drivers who have stayed stead fast to the support of Door Car Drag Racing, something that we continue to do everything we can too promote. Bill Harling has plans to give his race winning Pontiac Grand Am a new look for 2013 so we are holding off on posting any pics of the car until the it is looking different. These commitments make things start too take shape for our High Roller events for the 32nd. Annual Bracket Bonanza, but we still feel we need to see a bigger amount of support from drivers to indicate to us that they all want the Door Car Challenge to go forward and too also be a huge success so it is something we can do each year. We have MANY local door car drivers who need to get on the band wagon in an effort to make this best of the best door car race a HUGE SUCCESS, we need your support.
BITS FROM THE PITS: JAN 5/2013
*
We hope that everyone had a great Christmas and New Years and that you got all those car parts you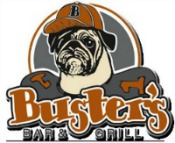 asked for, but now its time to start counting down for the 2013 Racing Season. We have confirmed up our BIG "WINTER NATIONALS" PRACTISE TREE COMPETITION at Busters Bar & Grill for Saturday February 16th. Derek and Troy will be in charge of this event so if you have any questions don't hesitate to get hold of them, but it is open for everyone young and old big or small, and we will have more than one race off. They are also planning on a Jr. race only, but any Jr. Driver is welcomed to join in on any of the events. The boys will be there late in the afternoon and we invite everyone to come and enjoy some great Busters Food and cold beverages. Its been a ruff winter for the Bars in the Ottawa area with no Hockey all season so show everyone what drag racers are made of, and how we support those that support us. There will be door prizes and we invite any of you business owners who want to add too the door prize pool to do so. As you will be able to tell by the Bits from the Pits Section we have been very busy even though we where sort of shut down for Christmas, things are looking very exciting to say the least.

*
Shannonville regu
lar and Luskville Dragway visitor Gary Wager called to let us know that he is hard at work on getting his rear engine dragster ready for competition in 2013. Gary who also owns a Dodge Mirada says he plans on running both the digger in super pro and the Mirada in Semi Pro at select events. Gary who is a long distance Truck Driver has limited time to work on the car as he is on the road most of the time, in fact when we caught up with each other he was on his way too California and after that Jacksonville Florida. Gary was quick too Thank Top Sportsman racer Mike Digby for his welding help on the digger which will be powered by a new 500 cu inch Dodge motor in 2013. Gary's story is just one of many that will be coming forward over the next few weeks as everyone gets back into the swing of thinking about spring and drag racing just around the corner.
*
Jenna Gilhcrist of Sudbury was a very happy young lady on Christmas morning as she got to look at her brand new Jr. dragster for 2013. The Gilhcrist Family is a racing family from Sudbury which makes Luskville Dragway a regular stop once or twice each year, as well as the Napa Tour Races that we run up North. The Family competes with two Jrs. and Father Peter in a Semi Pro Truck. Good Luck to Jenna and the entire family in 2013.

*
Running a race track and keeping it going is not an easy deal these days and more signs of that have happened over the last little while as Historic Island Dragway in New Jersey closed its doors for good. A small race track much like our own has become another one too fall by the way side. And Kawartha Speedway in Peterborough, one of, if not thee best stock car tracks in Ontario, has also suspended regular weekly programs and will only run when the track is rented out which at this time is only one time for 2013. And many other drag strips have changed their formats too fewer races (Grand Bend), no Bracket Races (Sanair), no points series (Napierville) and these race tracks being in much larger populated areas than we are. So as Luskville Dragway continues to put forward a points programs, bracket racing most every weekend, working with drag tracks in our area, and more races instead of less, we hope that racers will continue to support our local track. And with that being said I would remind all door car drivers that we have not seen a great response to the $5000. to win Challenge that we have put together with a very low entree fee, and paying back 16 places with the richest payout in door car racing in this country. If this is something the door car guys don't want then we will q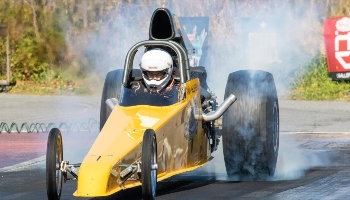 uickly switch it too a hall run $5000 to win, we have worked very hard for the door car guys but with out your commitments we will not be able to pull this big event off. It is the weekend inter-track with Mirabel and Shannonville so has great potential, but needs support.

*
We our announcing two more of our High Roller Open Bodied drivers for Aug 2nd. and this years Big Go Bracket Bonanza as we add yet two new drivers who have not ran it before, making us feel very much that we have the ability to turn this into 32 car show. Randy Bellefeuille a regular at Luskville Dragway and Rookie Super Pro racer Kyle Burke of Sudbury have thrown their names into the fire that will take place this upcoming racing season. Randy has become a driver capable of winning any weekend since purchasing the S&W Soft tail car, and Kyle Burke is another driver who jumps right from the Jr. Program into a rear engine dragster and right into t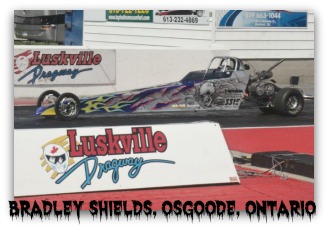 he fire. We now have a complete sell out with the final two of the top sixteen being announced next week, as well as the first of what we believe will be many more alternates. As you can see the open bodied guys and gals are showing tremendous support, so lets hope the door car guys jump on the band wagon also.

*
Speaking of Jrs. we are also very close to a complete sell out in that High Roller also as five more entree's came in over the holidays and here are two of those this week. Bradley and Josh Shields the bros two are the latest Jr. Drivers too say they will be part of the High Roller event which is the richest jr. race in Canada. Last year was spectacular and there is no question that this years event will once again out do that. With the class continuing to grow, and more and more faster Jrs. being part of the Luskville Dragway program, this class is very exciting too watch, and continues to breed new stars of the sport.

*
And last this week we put it out there that we will be printing new Track Tickets this year and the backs of these tickets make for a great place for an advertiser to have his or her logo and business name. We print 100,000 tickets which gives the advertiser a tremendous amount of advertising, give us a call if you are someone who might be interested.
FIREBALL PERFORMANCE AUTOMATICS IS A HISTORY OF DRAG RACING ON HIS OWN: JAN 05/2013


I know that many of you have heard the saying "This city has a 1000 stories" well no saying is more appropriate for Luskville Dragway as it two has a 1000 stories too tell from its beginnings in 1969. And one of those individuals that has more than one of those stories from the beginnings of Luskville Dragway is Doug Miller the owner of Fireball Performance Automatics of Williamsburg, Ontario. Doug is one of thee originals of Lus
kville Dragway, and a Canadian who has many great accomplishments in the sport of Drag Racing. Doug who quickly took on the nickname "Fireball" started many accomplishments in NHRA drag racing with his 64 Dodge Wedge C/SA car that blew the world record out the door by more than 1/10 of a second back in 1972 at the US Nationals out doing many US Factored back teams. Standing out so much that Chrysler decided to get on board giving "Fire" a bunch of Hemi Stuff that led too the building of the 1971 SS/DA Challenger that Miller would become the first Hemi car into the 10 second zone at the Gators in 1973. Being the first did not stop there as many years later, many cars later Doug and partner Don McCallum would become the first ever Super Stock Car to dip into the 8's with their 1969 Hemi Cuda. One of the items that kept Doug Miller ahead of the competition, and keeps his customers these days ahead of the competition was Fireball Performance Automatic Transmissions. Back in the early days the Canadian drivers would travel right across North America with open trailers and their race cars, from Indy, too California and Gainesv
ille to race and set records, Miller was one that set many. Yes one of the individuals that was a big part of the history of Luskville Dragway, and the history of Drag Racing from our area, continues too this day to build the very best transmissions for racers that are winning and making history these days. Back in the beginnings many of the winning cars carried the Fireball logo, racers like Terry Maxwell, Louis Desjardins,

Perigny & Lafontaine

and many many more stock and super stock racers of the day, in fact it was hard to find anyone who was winning back then that was not running a Fireball Transmission. And Derek Malcolm and Troy Davis are two of today's racers who continue the winning ways using Fireball Transmissions keeping the history going, and like many years ago they are just two of the many racers who do so. Doug Miller and Fireball have also played a part in the success of Luskville Dragway these days as they have put their advertising dollars behind Luskville for the 32 years we have been running it and will continue too do so as we head into 2013, and we head towards four decades of running the famous NHRA 1/4 mile drag strip. So if you are a racer who is not using a Fireball Performance Automatic maybe you should be and you too can visit the winners circle.
CLASSIC MUSCLE CAR WEEKEND SEPT 8TH. BRINGING BACK THE MEMORIES OF WHERE IT BEGAN: JAN 05/2013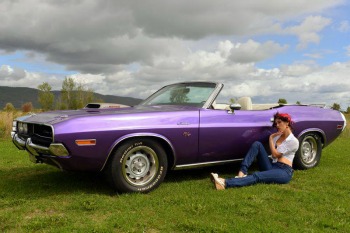 This announcement is very fitting following up on the write up above, as again we look back at where we began, where we came from and where we are going with drag racing in 2013. So on Sept 7th of 2013 Luskville Dragway along with a number of car clubs that are muscle car oriented will present Classic Muscle Car Weekend and Nostalgia. This weekend will take us back too the days when you drove your car too the track, uncorked the mufflers and went racing. Drove your car too the track and jacked it up and switched your street tires for some narrow slicks and went racing and then did the reverse and drove it home. These where the days when you could buy a car o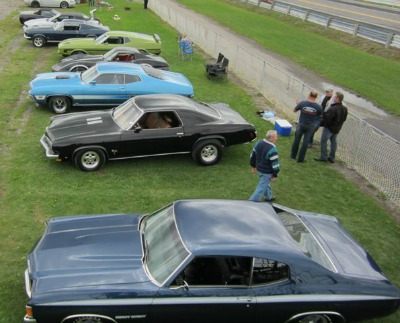 ut off the show room at the local dealerships that would go too the race track and with a little work run some very fast numbers. These where also the days when the car companies believed that what raced and won on Sunday sold in the show room on Monday, and it was true. Ford had their Mustangs and Tornio's, Dodge had their Cuda's, Super Bee's, Chargers and Challengers, Chevy had their Chevelle's and Camaro's and Pontiac had their GTO's. yes these where some great days to say the least. And with this new race that we have put together we hope too take us back too those days so we all can remember where we came from, and for those that have never seen it will be a great experience. We have a number of clubs working with us, and some of the guys and gals that still too this day come and run time trials with their nostalgia muscle cars. We hope that everyone will get involved as we hope to make this event a regular event each and every year. Their will be a special Nostalgia race for old timers who where part of the racing at Luskville Dragway when it began, all vehicles in the Classic Muscle Car race must be of pre 1980. We can also tell everyone that photographer Marc Lavergne a avid car guy will be bring some models out for anyone that would like a picture that is just a little different than what they may normally have. We will be having updates on this event as the off season rolls along, if you are part of a car club that would like too be part of this please contact us as the more the merrier. Click on the web link to learn more

CLASSIC CAR WEEKEND
2012 DEC 2013