RACE NEWS 2015
COVER SHOT: PHIL VANNOPPEN BLASTS OFF THE STARING LINE IN HIS D&D PERFORMANCE SEMI PRO TRUCK

BITS FROM THE PITS 2016: JAN 25/2016
*
This upcoming weekend is going to be special as we head off to our first drag race of the year as spectators, and its going to be extra special as Paolo Giust from home will be there with his winning Corvette Pro Mod. Although you will probably have read about what happens long before we get it too you, with the help of facebook we will bring you our own take on the race and how Paolo does. Just having someone from home all the way down here in Florida (Bradenton Motorsports Park) makes this a whole different event this season, as it is a race that we have attended the last few years, stay tune, keep your eyes on our facebook pate as well.

*
Well we have been talking a lot about the Semi Pro class and the good things that have been happeni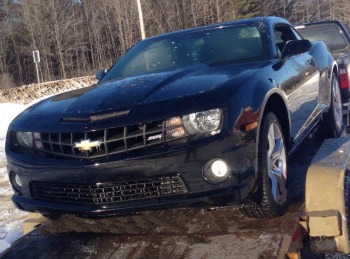 ng , and this weeks little birdie tells us that their could be even more good news in the not too distant future. Rumor has it that another new Semi Pro Driver could be coming to a track near you, and that track is Luskville Dragway. Another former Jr. Dragster driver who did his fare share of winning races is set to make the move to the big cars but this time this driver will be moving too a door car and not a dragster, good news for semi pro, full report next week with pics.

*
This late breaking rumor has Scott Wilson of Aylmer, Quebec beginning work on a 2010 Camaro for Super Pro action in 2016, Scott who sold his Racetech Dragster to Terry Miron was unsure which way he was heading but this is the latest news from the "horse's mouth" so too speak. Scott who kept the drive train out of the dragster will stuff the 565 cu. in Chevy in the Camaro after much other work has been wrapped up. This picture shows the car being brought home and much prior to a clean up as the picture shows, got hate the Canadian winters for a hauling race cars around on open trailers, and no one wants to take their enclosed out in the snow. We will keep you posted on the progress.

*
Make sure you tune in next week as we make some big announcements surrounding the 35th Annual Bracket Bonanza, prize money, entertainment, events and much more, this will be the biggest EVER and will be a not too miss race, for racers and spectators.
D&D PERFORMANCE LEAD THE WAY WITH PERFORMACNE RACE ENGINES: JAN 25/2016


Not many things last as long as the support that D&D Performance of Chesterville, Ontario as shown for Luskville Dragway and the many racers and fans that frequent the close to 50 year old NHRA Drag Strip in Luskville Quebec. D&D Performance and Luskville Dragway have drawn a parallel lines in longevity, growth, as well as marketing partnersh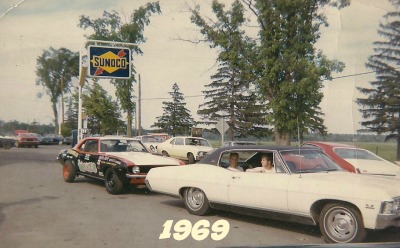 ips since the track was build in 1969. Rolly Doucette and Ed DeCooman the owners of this very successful performance and race engine shop now located in Chesterville, Ontario where some of the original drag racers from this area, and where some of the first to come through the gates way back when Luskville Dragway opened. So these are two gentleman who have watched as the track as gone through many changes over the years, as has D&D Performance. Another change happened since our last write up a year ago as Phil VanNoppen (Ed's son in law) is now a big part of the operations in Chesterville, Ontario. However this change along with their move from a small Gatineau, Quebec Sunoco Station, to a modern day shop in Chesterville, Ontario, are the only two major changes as they continue to l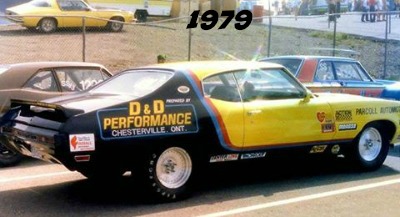 ook after many, many drag racers in our area. Yes there is no question that these two could talk too you about the difference in today's racing compared to back then, when cars where flat towed or actually driven to the track to compete in what was then only SUNDAY racing. D&D have done their fare share of winning as car owners as well, and that to is something else that has continued as they have many winning drivers using D&D Performance Power to keep that winning ways going. The shop which pumps out a tremendous amount of race engines makes sure they are all ready to go as the last stop is on the shops dyno before being shipped out. One only needs to look around the list of winners to quickly see that this is a shop that produces that quality,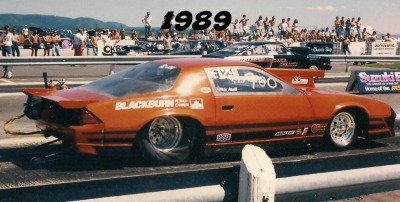 just ask drivers like Jamie Tupper, Derek Malcolm, Russ Adams, Troy Davis, Willy Katib, John Forsyth, Scott Wilson, Mike Chenier, Darren Frasso, Al, Becky, and Shelly Ray, Dale Gauthier and the list goes on and on. Now don't think for a moment that they only build drag racing engines as many a street car performer comes out of this shop as well, as do boat engines and truck and tractor pulling bullets. Now as you can tell by the fact that Luskville Dragway has been around for more than 45 years, that Rolly and Ed are not as young as they use to be, but yes they are still fielding race cars and more in 2016 than last year. Ed will have four Grandchildren who all drive Jr. Dragsters continuing the family tradition of coming through the gates at Luskville Dragway but they have also added a semi pro truck that Phil who got his feet wet last season will drive for the championship in 2016. D&D Performance as you can tell has always been a big part of Luskville Dragway and that partnership continues into 2015 with their advertising support, and their support of the Napa Auto Parts Fall Bracket Finals, and Jet Truck Show.
HIGH ROLLER FIELD TO CHEW ON THIS, AS CHEW THAT RACING ADD'S THEIR NAMES TO THE LIST'S: JAN 23/16

This weeks High Roller is definitely a family affair as Paolo Giust and his complete "Chew That" Race Team ha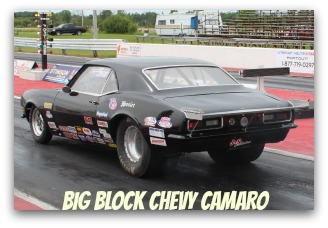 ve added their names to the Richest Race in the history of this country. Paolo who has called Luskville Dragway home since his drag racing days started, is now one of the best Pro Mod Drivers in North America setting the world on fire at a number of events in 2015, including winning the IHRA National Event in Grand Bend, giving him the title of Canadian Pro Mod Champion. How ever when ever he is not racing his Pro Mod he can usually be found still honing his skills behind the wheel of some sort of a drag car. Paolo who gave up his Top Dragster to step son Bradley Shields (2015 Super Pro /2016 Rookie of the Year) purchased the ADM Motorsports Camaro at the end of last season and will run it on the weekends he is at Luskville Dragway, or the Super Tour. This will include the Busters Big Dog High Roller door car race on August 2016. The High Roller entree's continues with Bradley who will be entree number 17 in the Dragster side of things with the Racetech Top Dragster. With his many impressive runs last summer look for this young man to be a contender in this class as he put many a veteran racer on the trailer in 2015. Bradley is one of the many Jr. Dragster Graduates that have come up through that program at Luskville Dragway, which i believe produces more big car drivers than anywhere in the country. And speaking of Jr. Dragsters Josh Shields who is still in the Jr. Program is our first entree into the Ogilvie Auto & Fleet Jr. Dragster Show also being held on July 29 as part of the 35th Annual Bracket Bonanza. Josh will soon be followed by a large list of Jr. contenders I'm sure, although that list has gotten a little smaller that last 3 years as more and more of that group of 22 move up to big cars. The Ogilvie Auto & Fleet Jr. Dragster High Roller is the richest Jr. dragster race held anywhere in Canada and features some of the very best Jr. Drivers of all time.

BITS FROM THE PITS 2016: JAN 18/2016


*
We lead this week with more good news for the semi pro class on two fronts, first off a new se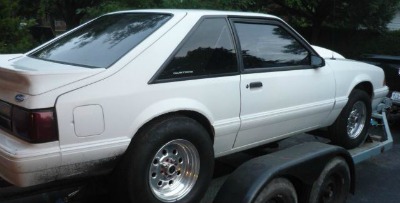 mi pro car will be coming to Luskville Dragway this summer in the form of Team Wes & Tina Clarmo. We have often talked about the family atmosphere at Luskville Dragway, how family's that race together stay together and all those other sayings, and this story brings those idea's out loud and clear. Wes and Tina started out with one Jr. for their oldest son, they then added a second Jr. for the youngest son, and now they have added a Semi Pro car for Dad, finishing out the team. Wes and Tina have purchased a turn key Mustang and Trailer for an all out assault on the Semi Pro Class this season and the TDL Truck Repair Points Championship. Wes will be a busy man for sure, much like Phil VanNoppen who is another Jr. Dragster dad who bought a semi pro vehicle for competition near the end of last season, and who will be in competition for Semi Pro Rookie of the year with Wes Clarmo in 2016. With talk of one or more Semi Pro cars coming out this year, could it be we have turned the corner on this class and we will finally see it get up too the numbers of Super Pro on a regular basis. Speaking of Semi Pro stay tuned for some exciting news for them also surrounding the Bracket Bonanza as we work diligently behind the scenes to make our 35th. Annual Event as special as it can possibly be, we hope to have everything in place for announcement Feb 1st.

*
We can make this official now, Bill Harling will return to a door car in 2016 after a brief stint in a rear engine dragster in 2015. Bill
who along with his Father Gord have long been great supporters of the Napa Tour and Luskville Dragway and both have always drove door cars. Bill like many others got the erg to get behind the wheel of a dragster so went out and bought Mike Chenier's former ride a BW Race cars Softail "Spiderman One". However it was not for Bill and he told me half way through the season he wished he had stayed in the door car, well luckily he did not sell the very good Grand AM that he had, and this summer will see him switch back to it. The dragster has been sold to a driver from New Liskard who we will see a few times this summer as well. Bill says he is not sure how many weekends he will be out but will see us for the Malcolm Carpentry Opening weekend, Elliot Lake and for sure the Bracket Bonanza, were we expect to see him in the high roller for door cars as well. Bill says he has put off some work around the house that he must get done this summer, and with his Mister Transmission Shop keeping him busy during the week that only leaves weekends to get the other stuff done. Whether its once, twice or every weekend the entire Harling Family and crew are always a joy to have at our races.

*

The Economy and Drag Racing

,Gas prices are low yes, and that helps, but so is our dollar and that will affect us in every way imaginable this season, from the price of new tires to the price of a barrel of traction compound to traveling to USA races. But we have been through this before and we will get through it this time but we will have to be inventive for sure, in some ways it could help us, but in other ways it could hurt us, if your thinking of buying a car in the US think again, might be time to just wait it out and keep what you got. But it is a time to think CANADAIN when ever you can, whether it be the purchase of a car based here, or for certainly using business's that are based here. In my opinion the dollar will not bounce back for at least four years so we are going to have to do the best we can with the cards we have been dealt. Now if you are a American based Drag Racer there has never been a better time to travel to Canada and take part in some big dollar bracket races like the Bracket Bonanza JULY 29-30-31st. Everyone will have too make adjustments and Luskville Dragway is no exception.
BUSTERS BAR AND GRILL CONTINUES AS OFFICIAL SPORTS BAR OF LUSKVILLE DRAGWAY: JAN 18/16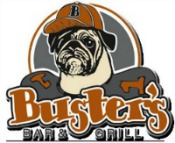 One of the things you will here said over and over again, is racers from Luskville Dragway take their racing very seriously, but they also take their having fun just as serious once the racing is over. And part of that fun includes the great times we have had at Busters Bar & Grill, in the Lincoln Fields Shopping centre for the past many years. Whether its back to the bar parties, drivers meetings, or the annual Winter Practice Tree competition, Steve and Louise the owners of Busters go out of their way to make sure everyone has a great time. A sports bar that has supported Luskville Dragway for six years now, and also supported ADM Motorsports when we ran the stock car track in Ottawa, Busters is a great supporter of Motorsports too say the least. Once again this winter we will Kick things off with the annual Winter Nationals Practice Tree Competition (Feb 6th.) something Derek Malcolm and Troy Davis take care of, an event that has something for everyone that comes. Next up is the Annual Drivers Meeting and membership drive (April 9th) and event that we believe will be the biggest ever this year, with all the excitement surrounding the up coming season, be there for sure. Our first back to the bar party will be in conjunction with our opening weekend the long weekend in May ( May 14-15 with back too the bar Sunday night May 15th.). A number of other "Back to the Bar parties will take place through out the summer with the big one being on Sept date to be announced. Yes Busters is the place to be if you are part of the good times that Luskville Dragway try's hard to bring about, and they play a big part in that. Busters Bar and Grill besides holding title rights as the official sports bar, also holds rights to the Busters Big Dog Shoot Out July 29/2016, and the Busters Bar and Grill Cruise Night May 14th. 2016. Remember to support those that support us, and if your looking for a great place for a great atmosphere, good food and cold beer Busters is the place for you.
THE EARLIEST EVER FOR SWEET SIXTEEN IN BUSTERS BIG DOG SHOOTOUT: JAN 18/16

We have h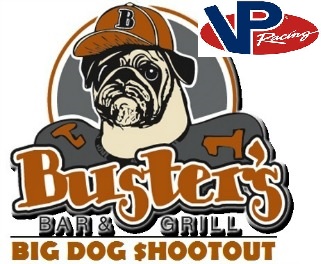 it the sweet sixteen entree's for the 2016 Busters Big Dog Shootout, earlier than we ever have and we firmly believe it is a sign of things too come in the upcoming summer of drag racing at Luskville Dragway. This weeks brings our first lady, hopefully not our last" into the entree list as Jose' Mongeon from BW Race Cars throws her name into the hat of what is certainly to be one of the best races ever at Luskville Dragway. Jose' is someone like a few others basically grew up at Luskville Dragway spending most of her growing up weekends at the track in Luskville Quebec. She has seen many trips to the winners circle over the years, in fact was one of the first to dethrone the American contingent from winning the Bracket Bonanza beating Frank Mark in a final many, many years ago driving her Father Bob's Dodge Challenger. And speaking of US based cars the second entree this week goes to young second generation driver Adam Bochon who will wheel his Racetech Dragster in his second effort at wining the big one. Adams father Paul Bochon has been coming to Luskville Dragway for many years now, like Frank Mark, and would like nothing better than to see his oldest of two boys win the biggest race of the summer. The third entree goes to Roch Lafontaine who will return too th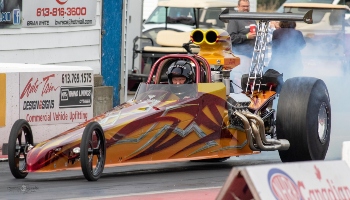 e drag strip in 2016 after a small health issue in 2015 which kept him out of competition. Roch has long been a great supporter of Luskville Dragway and although he does not race every weekend, there are certain weekends that he never misses, and the Bonanza is one of them. Roch like many of the others has been too the winner circle many times at Luskville Dragway including a Big Dollar trip one year at the Fall Bracket Finals, but also like many he has never won the BIG ONE, something he would like to change this summer. Our final entree this week goes to someone who with the purchase of a new ride would like to see racing starting tomorrow, Terry Miron who will hit the pavement with a new Race Tech Dragster is very anxious to say the least. Terry who is also like three of this weeks entree's is a second generation racer following in his father Vic Miron's footsteps. Terry who took delivery of his new ride this past off season has also purchased a new motorhome to make travelling a little more comfortable, will also be tutoring the new owner of his old car as it too will call Luskville Dragway home.
BITS FROM THE PITS 2016: JAN 11/2016


*
Some Luskville Dragway regulars have made it very clear they plan on running the entire Na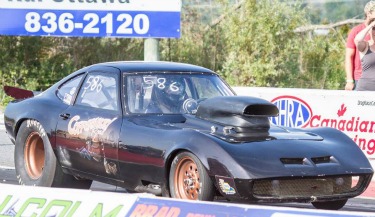 pa Auto Parts Tour in 2016 starting off with a trip to Elliot Lake in July to start things off. One of those drivers who has committed to doing just that is Rob Graveline and his big block Chevy Opel which is a regular at Luskville Dragway each and every weekend. Rob has put together a spare motor and spare trans and plans on taking on the big dogs on the Tour Semi Pro road, including past champions Fred Ellis and Bill Nowlan. Rob has also made it very clear that he has a target on Steve Ballantyne who was the 2015 track champion and someone Rob fully intends on trying to dethrone in the new season. Rob is not the only driver to indicate they are going to take a stab at the Napa Tour and we will bring more of that info too you as we go through the winter and try to keep you up to date on what is happening.

*
If you are someone who follows our Facebook page you know that we put a question out too the racers last week, asking for their opinion on payouts for the 35th. annual Bracket Bonanza, contrary to many we do listen to our customers and take their thoughts into deep consideration when making decisions surrounding the operations at Luskville Dragway. We can tell you that the comments where pretty much clear on what they would like to see, in fact 98% of the comments where one sided. So over the next couple of weeks we will be announcing the INHANCED payout for the Sunday portion of the Bracket Bonanza which will see over $10,000. added too the payout structure as we celebrate 35 years of the greatest Bracket Race in Canada. We hope and believe that we will be close to making everyone happy, and if nothing else everyone will have had a say in what is going to happen. We will also be announcing other things that will be going on that weekend as part of the BIGGEST & RICHEST BRACKET RACE NORTH OF THE BORDER bar none. We hope that the new payout will bring more from afar, but we also hope that all of those that are close by but have not attended before will do so with the new structure. We can tell you that it will be a split ladder down to the quarter finals for 2016. This is an event that if you believe you are a good bracket racer, if you think you can beat the best, then you will want to be there.

*
We are also pleased to announce that we have our first four door car high roller entree's for the 35th. Annual Bracket Bonanza July 29-30-31 of 2016. Keep in mind that the door car high roller will take place Friday afternoon with time trials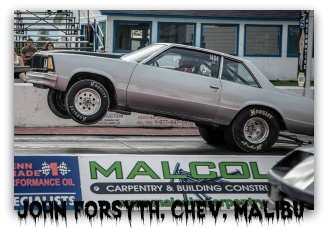 at 1 pm eliminations at 3 pm the Big Dog High Roller will follow the door car, allowing door car drivers to enter both should they desire. The list is lead by two drivers who put their cars on the back bumper each and every run, Ralph Coe's West Carleton Automotive powered Dodge and John Forsyth's, D&D Performance powered Chevy, could be a match race from the 70's. The other two drivers who are both entered in the Busters Big Dog Shootout High roller will both compete in the door car race as well. Track Champion Derek Malcolm who as of this time no certain what type of door side car he will have, but will have one throws his name in the hat, along with everyone's favourite US based driver Frank Mark driving John Davis's small tire Camaro. Malcolm who is the Super Pro Track Champion has hinted he will run for the championship at Luskville Dragway in something other than a dragster, and wants something that he can attack Frank Mark from all angles with. Both Malcolm and Mark have won the High Roller, and both have beaten each other in doing so, so to say there is a friendly feud would be putting it in context. We full expect drives like Roch Beaudion, Dan Allard, Julie Dube, Dennis Black Gianni Cantusci, Grant Honeywell, Darren Frasso, Dale Gauthier, Pat Kohl and Dave Gould to follow suite making for what we believe will be the best Door Car High Roller of all times
NAPA AUTO PARTS CONTINUES THE GREAT SUPPORT OF LUSKVILLE DRAGWAY AND TOUR: JAN 11/2016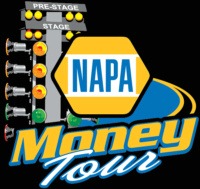 The very biggest news for 2016 was actually announced at the awards banquet for 2015, but for those that where not there we thought it was time to let the world know, NAPA AUTO PARTS will return as title rights holder at Luskville Dragway this season. This continues a relationship that has been intact for many years now, and is without question the biggest and best news we could possibly get. The Icon of the Auto Parts industry is no stranger to motorsports as one only has to look at any form of racing and the name NAPA is front and centre, and too have them as a major part of each of our seasons has me lost for words of thanks. Napa Auto Parts will also continue to carry the title rights to the richest drag racing series in Canada, the Napa Auto Parts Money Tour which touches down in four different locations through out the racing season. Napa Auto Parts will also continue to carry the title rights to the Luskville Dragway Super Pro Series, the Luskville Dragway Scoreboards as well as other locations of signage at the race track. Our involvement with Napa comes from great support of our local Napa Auto Parts Stores, Napa Auto Pro Service Centres, and Napa Auto Parts Car Care Centre's. It is also made possible by the tremendous support shown by Keith Grah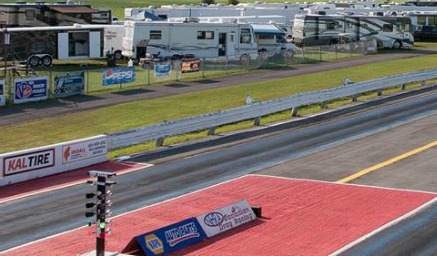 am, the owner of Universal Supply which also owns most all of the Napa Auto parts stores in Eastern Ontario, besides the city of Ottawa. We are also very fortunate to have Jeff Clarke the owner of the Napa Auto Parts Store in Manotick, as well as Jean Gilbert the district Manager in Quebec, of our area, on board as well. We are also very fortunate to have the support of shops like Ogilvie Auto and Fleet which is a Napa Auto Pro shop, Clarmo Auto Repair another Auto Pro Shop, Pantuso Auto Pro, D&D Performance Napa Auto Care Center, and you get the idea. These companies and many of these individuals have shown their belief in supporting Luskville Dragway and the racers that race there, so we hope when ever the chance comes for you to return that support you do.
Having Napa Auto Parts as a major marketing partner is more than just the financial support, having our track associated with this great company says big things in big ways across the land for our track. We have often said how fortunate we are for the support we receive but never can we say it enough, and in particular when a company with this much Nationwide Motorsports involvement, decides to be involved with us.
WAWA NORTHERN NATIONALS NAPA TOUR RACE CELEBRATES FIVE YEARS IN STYLE: JAN 11/2016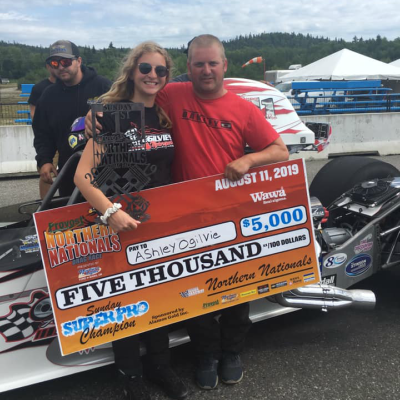 As we head into a new year we have been continually talking about all the great things that lay ahead of us in 2016 and one of those is the 5th. Annual Provost Contracting Northern Nationals. This will be the fifth year for an event that I'm sure six years ago nobody would have thought it would or could ever happen, but because of people like Lori Johnston the race coordinator and a team of volunteers that is matched by none not only did it happen but it will celebrate its fifth year in 2016. Lori will be the first one to tell you that they based their race on the things that made Elliot Lakes event a success, and felt that if they did what the most successful airport event of all times did they could follow in their footsteps. Well successful would probably be stating it lightly as the Wawa race has grown in numbers each and every year, and grown in stature amongst those that travel the roads to compete in big dollar bracket races and the Napa Auto Parts Tour in particular. So as we head into the August 12-13-14 event something's are a little different and something's have stayed the same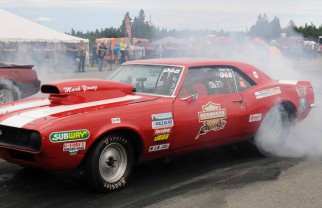 but one thing is for sure, i will predict that this will be the biggest year ever for the race. First thing too change is the race date which will be one week later this year, this being caused by the leap year should be good for the race as it will make it two weeks after the Bonanza which will make it easier for all with some time in between big events. The race will still feature a live band on Saturday night, and like last year will be at the municipality arena which is with in walking distance of the airport and the race venue. This years feature attractions will once again be accompanied by the impressive fire works display which is coordinated by the Wawa Fire Department. This years feature attractions will once again feature two jet dragsters and for the first time ever Richard Hutchins "Chevy Rebellion" flame throwing Wheelstander who is on his 50th. Anniversary tour. So the number five plays a significant role in this years 5th Annual Provost Contracting Northern Nationals. The two jet dragsters will for the first time ever feature TWO Canadian Jet Dragsters with Lou Pereira in the "Terminator" and Neil Armstrong and the Northern Warrior. Neil is someone i have known for decades as he was the track manager at Dragway Park for years and years, and someone who has been involved in drag racing in our country since he was a child. So with out question this years event will see plenty of fire and smoke, and plenty of great racing action. The event will be a must go too for all serious drag racers and for those that want to have a alround good time, hope that all of you will mark this one on your calendar.
BITS FROM THE PITS 2016: JAN
*
Well 2016 is here and we are on the down side of heading towards another drag racing season at Luskville Dragway, hope everyone had a great Christmas and New Years. 2015 was a great year that saw some incredible racing, some big events and some major improvements at Luskville Dragway and on the Tour. Our total goal is to try and improve on all of the above as we make our way through our 35th. year of operating Luskville Dragway.

*
Although this car does not go back to the 60,s or the beginning of Luskville Dragway it w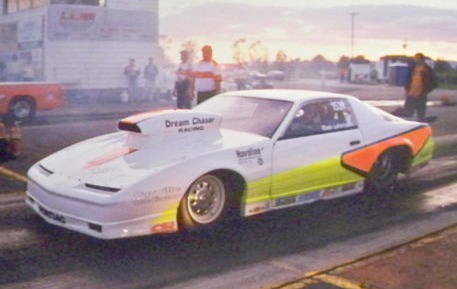 as one of the early 80's cars and driven by current Super Pro Dragster pilot Roch Lafontaine of Vars, Ontario. This another car that ADM Motorsports owned, and this one was probably owned for the shortest period of time of any of the cars that was brought to this area. The car was a former Pro Stock car that ADM Motorsports made arrangements to have delivered to Luskville Dragway, make a pass and then negotiate the price of course. Upon coming to a deal the car was taken home that Sunday night, but no sooner had we got home than Roch Lafontaine showed up with a bag of money and said "I want that car", well you know what happened then, yep a little negotiations again, and agreement once again. So Roch would come back two days later, pick up his new ride and compete at Luskville Dragway with the car for a few years. We have added Roch's former ride to the Blast from the Past section of this website please visit if you have not already.
OGLIVIE AUTO & FLEET ROLLS INTO 2016 WITH SUPPORT OF LUSKVILLE DRAGWAY ONCE AGAIN: JAN 01/2016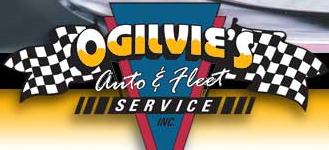 Mike Ogilvie will be the first to tell you that he likes nothing better than to jump into his Freightliner race car hauler get er "Rollin Down the Highway," and most of the time his is rolling right into Luskville Dragway. The NHRA Track that his young daughters started the trend of calling it their "Cottage" is where you can find Mike and his Family almost every weekend. And the term cottage which is now used by most weekenders is proud to have this family's support not just with on track every weekend, but financially also in the way of being a major advertiser again in 2016.
Ogilvie Auto & Fleet is also a family owned business which was started by Mikes Dad and then passed on too Mike, and today is run by Mike and wife Vicki, who is also a Super Pro Dragster Pilot each and every weekend at Luskville Dragway. Mike has always been a car guy and always visited Luskville Dragway with what ever performance car he had at the time, but a few years ago along with his two daughters who drove Jrs. started making Luskville Dragway their home track each and every weekend. Today Mike, Vicki and oldest Daughter Rachel all drive Super Pro Dragsters and youngest Daughter Ashley continues to finish out a few more years in the Jr Ranks. Mike who has one of the bigger haulers as well as bigger trailers also has the biggest heart when it comes to lending stuff and a hand, Mike is always there to assist in what ever is to be fixed. There is absolutely no question that Mike, Vicki and the Girls are some of the most popular racers Luskville Dragway has had the pleasure of having in many, many years. It is often commented on, about how Luskville Dragway has this amazing family atmosphere, well teams like the Ogilvie's and others like them are what has made that happen.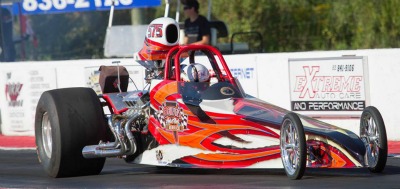 Ogilvie Auto & Fleet is located in rural Jasper, Ontario just south east of Ottawa, and like its name services all make of cars, trucks, and Motorhomes, from big ones to small ones they fix everything and fix it well. A shop that is run like a big city dealership the employees follow Mikes lead in taking pride in the work they do and the happiness of the customer. Many a city resident will make the drive up too Ogilvie Auto and Fleet to have this shop work on their vehicles.
Ogilvie Auto & Fleet will once again be a presenter at the Bracket Bonanza and will support the Jr. Dragster High Roller event in doing so as well. The richest Jr. Dragster race in Canada is held each and every long weekend in August and nothing changes this season as the race will go on July 29th 2016. One of the first entree's for the Jr. Dragster High Roller is of course the remaining Jr. Dragster Pilot out of the Ogilvie Auto & Fleet, and two time Jr Dragster track champion Ashley Ogilvie. Once again this write up points out loud and clear just how lucky Luskville Dragway is when it comes to racers who own their own business, and support Luskville Dragway in a Major way.
HIGH ROLLERS ADDS SOME NAMES, HITS A DOZEN AS WE HEAD TOWARDS ANOTHER SEASON: JAN 01/16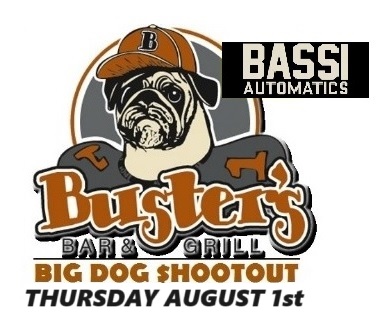 Even though Christmas was over a week ago the giving keeps on coming as another four drivers gave their names this week for the 2016 Busters Bar & Grill Big Dog Shootout. This event is held on Friday evening of the Richest Bracket Race in Canada, The 35th Annual Bracket Bonanza July 29-30-31, August 1/2016. The event which will see three big days of racing and over $100,000 in prize money is the highlight of Luskville Dragway's season and the highlight for big dollar bracket racers in Canada. This is an event that some shy away from, as the competition is the very best that Canada has to offer, and this year will be even fiercer than ever with Sundays Super Pro winner walking off with $20,000. in cash. There is no doubt that the Bracket Bonanza is every Bracket Racers Christmas in August.
Heading the list this week is Speedy Auto Service's Mike Chenier who will start of the off the top 12 with his entre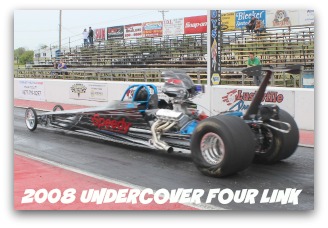 e in his Undercover soft tail dragster. Mike who is looking for his first ever Big Dog win is one of those drivers who is right there knocking on the door each and ever weekend. With only a few years of dragster racing under his belt Mike may not have the years of experience that some of the others in the shootout have, but he makes up for that with determination and desire. Look for Mike Chenier and the Speedy Auto Service Dragster to be a force to reckon with in 2016. The next driver to enter the top 12 is Mike Ogilvie in one of this three super pro cars, which one still undetermined as of this writing but in for sure. The 3rd entree this weekend also come out of the Mike Ogilvie Motorsports camp as Mike as made it clear that at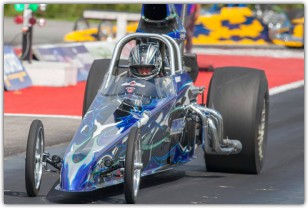 least two entree's if not three will compete on July 29th for the Busters Big Dog Shootout. Rounding out the entree's and filling in the top 12 is Randy Urslak of Randys Performance Automotive in Kemptville, Ontario and his beautiful Racetech Dragster. No stranger to the winners circle, Randy like many others has not won this very prestigious event, but he is determined to do so this year, or give it his best shot at least. This is a driver who unlike not too many can brag that he too is celebrating 35 years of racing at Luskville Dragway in 2016, as Randy as been supporting the track in many ways since the Malcolm's took it over. If one was too take a quick look at the first 12 entree's it would be easy to see if no one else added their name, HOWEVER that wont be the case as by the time this list is done it will contain the very best dragster drivers in Canada. And those that are not, well you can answer that yourself, the Bracket Bonanza is the Premier Bracket Race in this country and if your not there is simply because you fell you cant win, however as the saying goes if you don't have a ticket you can never win.
A BIG SEASON IN STORE FOR LOCAL DRAG RACERS WITH THREE SERIES UP FOR GRABS: JAN 01/16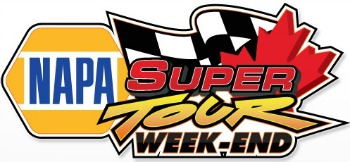 Local Drag racers, and those in particular that call Luskville Dragway home have always had a points championship, and for the past fifteen years they have also had the Napa Auto Parts Money Tour. However 2016 will be a year like no other, as local drivers will have three series to attack this summer with the addition of the Para Performance Super Tour, which will touch down at Luskville Dragway in Sept as part of the Napa Auto Parts weekend. So 2016 will offer up for both Super Pro and Semi Pro the Napa Auto Parts Money tour with stops in Elliott Lake, Luskville Dragway, Wawa, Luskville Dragway and I-Car, The Para Performance Super Tour with stops at I-Car, Naipreville, and Luskville Dragway and the season long Luskville Dragway Napa Super Series at Luskville Dragway. For some, the overlapping dates will make travelling to these series that much more appealing as it will keep expenses' down, the Para Performance Super Tour awards will be presented at the last Napa Auto Parts Tour Race at I-Car in Sept. There is s wonderful lounge a the I-Car facility and we fully plan on making great use of it, it will not be a banquet like the one held for the Napa Tour/Luskville Dragway Tour, but it will be as much fun.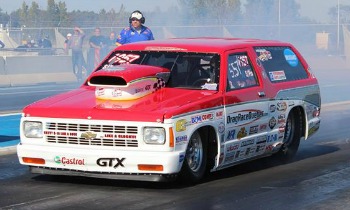 This type of series, and points fund monies is unheard of anymore and give drivers something to shoot for all season long, with rewards for doing so at the end of the Rainbow. We certainly hope that the early response and applause for this will show up in numbers, as we promise everyone, support us and we will make things bigger and better down the road. Today is unlike the old days when every race track had a points series and they where all supported with zealous, but today Luskville Dragway is one of the few left that still runs a points series with a great points fund. So with that in mind please give some serious thought into helping us make the greatest points series programs ever for 2016 a HUGE success and bigger for 2017.
We can tell you that prior to Christmas we had 15 super pro drivers already registered for the Para Performance Super Tour with Quebec City's Mario Martel being the first driver to throw his name into the chase. I remember he excitement around the Molson GrandNationals when the touring pros where coming to a track near us, and although this is not top fuel cars I firmly believe that the excitement of drivers from other parts of the country coming to our track will be not just good for Luskville Dragway, but GREAT. I firmly believe that this series will be a big hit with other tracks wanting to be part of it down the road.
2016