RACE NEWS 2015
COVER SHOT: FROM THE VERY EARLY DAYS OF THE 80'S WILLY KATIB HAS BEEN A STRONG SUPPORTER OF LUSKVILLE

BITS FROM THE PITS MARCH 27/2015
*
Again just a brief reminder that the drivers meeting is coming fast and so is racing season, we will be at the track shortly starting to get things ready for the upcoming summer. Drivers meeting is an important cog in the wheel of the season so we hope that all will come out and lets get things off too a great start this season. We will be beginning to swing our web site post days to our summer system of the main post being on Monday, over the next couple of weeks we will begin to delay it one day at a time until we are posting on Mondays following the weekends racing.

*
A little birdie told me today that we might have another Pro Mod Car coming too the Ottawa area, this would be very special and would join Paolo Giust in the Ottawa area who was the first ever Pro Mod out of this neck of the woods. We will keep you posted as more info becomes available. And speaking of things to come, we are close to signing another "Brand New" marketing partner and hope to have something for the "Web" soon.

*
Lets hope the weather cooperates as it looks like the Malcolm Carpentry Opening weekend could be the biggest ever, as more and more drivers from the area and from Northern Ontario are indicating they will be part o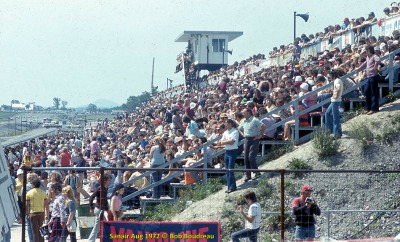 f the big bucks weekend. With a minimum of $1500. to win in Super Pro and Semi Pro for the Sunday Portion of the weekend lots of racers are showing a large interest in being part of this annual kick off to the racing season at Luskville Dragway. With the Precision Concrete Super Pro Mulligan Sunday and the kick off too the TDL Semi Pro Super Series things are bound to be wild and crazy to say the least.

*
Over the winter and even into last year we were talking about how tuff it is to be in the race track business today compared to back in the 70's and even the 80's. Then I came across this picture of Sanair in 1972 and the Molson Grand Nationals, the biggest drag race ever held in Canada, check it out they are hanging off the fences, and I remember this as i was one of those crazy fans back then. Those days will never happen again, don't care what anyone will tell you, they are what we call the good old days but they are behind us, and today we have to deal with cards we are dealt and make it work.
WILLY'S ALLIGNMENT "NO TURKEY" WHEN IT COMES TO SUPPORTING LUSKVILLE DRAWAY: MAR. 27/15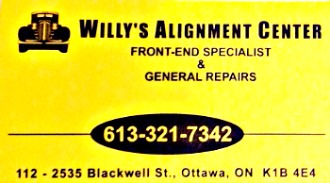 Now that lead in may sound a little weird until you here that Willy's Alignment is not only signing back on to support Luskville Dragway in 2015 as he has for the past few years, but he is also adding something to his support for the up coming summer of racing. When the new Thanksgiving Weekend Spooktacular Fall Fast was put together it was done so at the urging of racers like Willy Katib and many others, and Willy made it very clear he would support that race if it was to come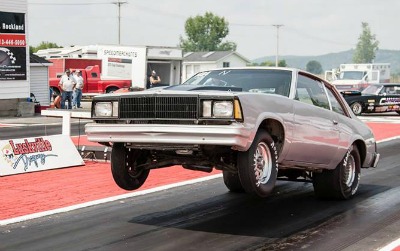 about. So when all the racers and their crews are feasting on a full tilt Turkey Dinner at this years Oct 9-10-11 Event they will be doing so with Turkeys that are being supplied by Willy Katib. This long time Super Pro Racer and Luskville Dragway supporter said he didn't care if it was 1 or 20 turkeys that where needed, he would do his part by supplying all of them. Willy's Alignment Centre is located in the east end of Ottawa at 2535 Blackwell Ave and you can book an appointment by calling 613-321-7342. The shop which specializes in Front End Alignment is also a full fledged general repairs shop that can take care of your every need when it comes to automotive repairs. Willy competes at Luskville Dragway with his undercover dragster as well as the teammate John Forsyth who drives Willy's Malibu, and does his job of entertaining the fans.
AWARDS BANQUET GETS SOME NEW DIGS, MOVING TOO HILTON GARDEN INN: MAR 27/2015


We have always taken great pride in our season ending Napa Auto Parts Awards Banquet, so when we where told that Talisman Travel Lodge was no longer going to be doing banquets, we panicked just a little. After all for the past 35 years all but two Awards Banquets where held at the Talisman, we new the staff they new us, and some from both sides had been part of it from the beginnings in 1980. However things change, a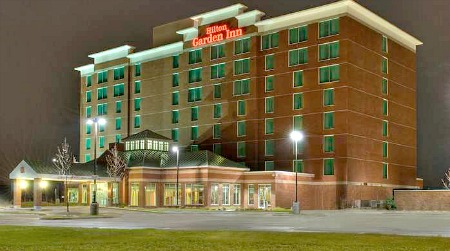 nd the hotel, banquet hall business is different today (just like the running of a race track is different) than it was way back then, and just like many others the folks at the Talisman decided it was time to head in a different direction. But we are pleased too announce that we have found a brand new set of "Digs" and when we say brand new, not just for us but for most as this new venue has not been around long. So this fall we will be heading to the Hilton Garden Inn Hotel @ The Airport, 2400 Alert Road, Ottawa which is very close too the Ernst Young Center where we now have our car show after so many years of doing it at Lansdowne Park. Yes just like the race tack industry the Hotel industry is going through changes as well, but we feel this is a very positive move to the new location. The Motel has an indoor heated pool for everyone's enjoyment as well as a exercise room, a number of bars and restaurants. We all know that most of us don't like change but change is inevitable so we will be getting some new Digs.

AWARDS BANQUET 2015
BITS FROM THE PITS MARCH 20/2015


*
Have to tell you there has been a lot of excitement around the signing of our newest advertiser Ottawa Driveshaft and Steering, as our email account and facebook comments have gone off the charts. This is an exciting signing and we firmly believe that this is a company, that along with Luskville Dragway will keep that hype going all season long.

*
A couple of don't forget items, Drivers Meeting coming up April 11th at Busters Bar and Grill , NHRA SFI coming up on May 17th at Luskville Dragway so get your names on the list. And something else this week, please note that we will be making a venue change for our awards banquet as the Travel Lodge (Talisman) has informed us that as of June 15th they will not longer be catering to banquets. Some think this is just the beginning of the Motel being switched over to retirement accommodations much like the Embassy West right next door, again a sign of the changing times. We will be looking and securing a new place over the next few weeks, will try and keep the same date but will let you know as soon as we do.

*
I know that we have spoke about how lucky we are to have the great advertisers we have, and I hope that no one ever gets tired of hearing us say that, as they are an huge part of our success at Luskville Dragway. They are also a huge reason that the improvements continue at the track of which there are more planned for, for this season, so the resigning of all of our previous advertisers and the signing of new ones has never been as important as it is as we move into the future. We will not make extravagant promises that we can not keep, something we have never done, but we do promise you this, we will be moving ahead with improvements that will not only be met with immediate approval, but improvements that are in the bigger plans for the track.
VIEW FROM THE TOWER, ON THE GATORS AND DRAG RACING IN GENERAL: MAR 20/15


*
First of all let me say this is just my own personal observations of the sport of drag racing, after visiting two completely different events in Florida and other things that have been going on in the world of racing. My first race was the So Called Street Car Nationals in Bradenton, Florida where a ok turn out of RACE CARS competing in class's with the word street used "Outlaw Street' as an example. Lets make it perfectly clear cars competing in this race where not street cars but where race cars, in some cases and class's Pro Mods running in another sanctioning body. That being said it was entertaining, with the mix of blowers, nitrous and turbo cars but please lets not kid anyone they are not street cars.

*
Then it was no too the Gators where once again the stands where packed as where the pits, other than the NHRA Pro Stock Pits where only 15 cars showed up for a 16 car field, how much longer will NHRA try and keep this class alive, when they have much faster PRO MOD cars that are waiting in the wings to take over that spot in the Professional Category. There was a huge field of Pro Mods which could be even expanded on with a 32 car field. Stop the inevitable and get rid of this cookie cutter class that is nothing like what made it such a exciting class of racing years ago. Pro Mod still offers the Car Makers of today to be involved with the new Mustangs, Camaro's and Challengers, but it also offers the class and the fans a variety of other car styles and engine combinations which is what we say drag racing is all about VARIETY.
Fans where out in droves at the Gators and that should even increase with the Larry Dixon Crash making every National TV Station Coverage on Sunday & Monday morning in the US, yes we say we don't want to use crashes to promote the sport but this was a five minute news coverage that will certainly sell tickets for NHRA Drag Racing.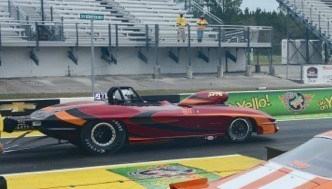 *
Charlie Kenopic who I consider the best Super Gas Driver in Canada and someone who got his start right at Luskville Dragway showed just how good he is driving Tom Orr's Brand New Super Gas 63 Corvette that was one of the last cars too come out of the Undercover chassis shop before it closed. And when we say brand new we mean brand new, the car had not been down a racetrack until it made its maiden voyage down the Gainesville Raceway, and then Kenopic proved just how good he was taking the car down to the final 8 before bowing out, in a huge field of cars with the best super gas racers in the world. These two guys are both winners as Charlie has won more big super gas races than anyone in Canada, and Tom has won his share of big dollar bracket events, Top Sportsman and Top Dragster races as well. Tom will be behind the wheel himself when they pull into Charlotte in a few weeks and don't be surprised if the winning ways continue.

*
And finally, from the days of the Cumberland Motorsports Park fiascal too this day, our sport has seen many people who mislead the racing community with promises that can never be fulfilled, as my Mother use to say, if its too good to be true, its probably because its not. Over the years I have watched many times at things that are said that the racer wants to here, but don't be fooled by hearing what you want, just for the sake of it being what you want to here. It is so easy to get excited when someone tells you what your hoping for, but that doesn't mean it is going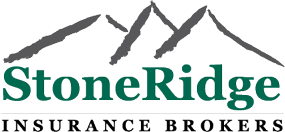 to happen, in fact in most cases it does not. Don't ever pre pay to race at anyone's track, including Luskville Dragway which has been around forever, unless it is an NHRA National Event there is no reason too, don't ever send your money to someone that has promised what you want to here, ask them to Show YOU the Money before you show them yours. Don't ever be afraid to ask someone for a certificate of insurance for the track you are about to race on, you should never race at a race track that is not covered by a legitimate motorsports insurance company. As per NHRA guidelines we are proud to be insured trough StoneRidge Speciality Insurance, where I have had the privilege of dealing with the same person since 1980 (when it was called K&K Insurance) Kevin Besta. Now I know that this will be construed by some as directed at others, but it is not, it is just a view from the tower.
CHEW ON THIS FOR A WHILE, BIG BUCKS THANKS TO CHEW THAT PET CARE:
MAR/20/15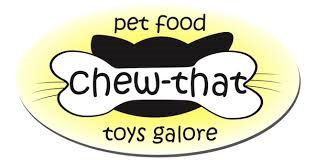 Chew-That Pet Food & Toys Galore, owned and operated by Paulo and Shannon Giust of Osgood, Ontario, will once again as they have for as many years as I can remember be a major advertiser at Luskville Dragway again in 2015. In a day and age when big box cooperate stores are the trend, these guys have bucked the trend and opened a independent and successful Pet Store. Chew-That Pet Food and Toys Galore is located at 665 Earl Armstrong Rd
Gloucester, Ont. They are a privately owned and have tried to fill their store with high quality everyday pet products.

They have stayed away from aerosol spay cans and products containing harsh chemicals. Of course Paulo is one of this area's leading drag racers, making his mark on the super pro racing at Luskville Dragway as well as leaving his mark on the Pro Mod racing around Canada and the US. Look for an announcement on a brand new Pro Mod for 2015 and maybe They have stayed away from aerosol spay cans and products containing harsh chemicals. Of course Paulo is one of this area's leading drag racers, making his mark on the super pro racing at Luskville Dragway as well as leaving his mark on the Pro Mod racing around Canada and the US. Look for an announcement on a brand new Pro Mod for 2015 and maybe

They have stayed away stayed away form aerosol spray cans and products with harsh chemicals.

Paulo is one of this area's leading drag racers, making his mark on the super pro racing at Luskville Dragway as well as leaving his mark on the Pro Mod racing around Canada and the US. Look for an announcement on a brand new Pro Mod for 2015 and maybe something else to go along with that

Paolo is of course one of the most successful drag racers from this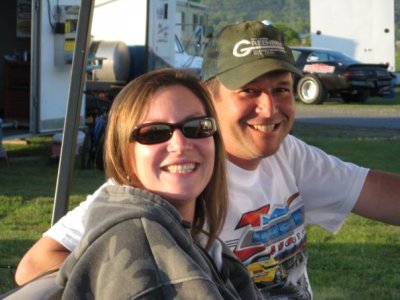 area, starting out at Luskville Dragway and continuing to race there to this day in his Top Dragster Race Tech car. But Paolo has also graduated to the big boys as for the past few years he has been competing in the ever competitive Pro Mod Circuit through out Canada and The US. Paolo started this class with a 1963 Vette but will move into a brand new G-Force Race Car 2015 Corvette which we have showed pics of on this site. Even with all of Paolo's success and the move up to the pro ranks of drag racing, he has never forgotten where is roots are, and shows it each and every year by securing the title rights to a weekend at the track. This in turn gives the drivers a bigger and better purse to race for making for a great time for all. 2015 will once again see Paolo crew for Josh Shields Jr. Dragster, Bradley Shields continuation in the Super Pro Dragster and or course some competition in his own Top Dragster in big dollar races at the track. Luskville Dragway would like to thank Paolo and Shannon for their great support both Financially and when ever they can with their presence at Luskville Dragway. Chew-That Super Sunday weekend is scheduled for August 23/2015
BITS FROM THE PITS MARCH 14/2015


*
Off to NHRA Gators at Gainesville today usually a good gage on how things are in the drag racing world, so always a good race to attend, as well as many Canadians are there which means for some great visiting. Will have some stuff to post on the web next week with some personal comments on what we saw.

*
Fans, along with the drivers make up the two most important aspects of making a race tra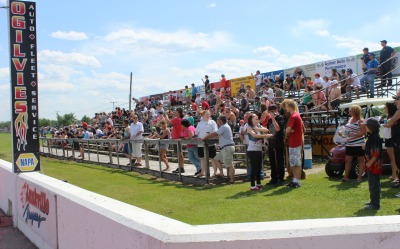 ck successful, with out the fans the assets would not be there to pay the drivers, and with out the drivers, well don't think fans would come out to watch the grass grow. We have always worked hard to get both too the track, doesn't mean we get them all, but we try hard and will continue to try harder as we move forward in what most race track operators will agree is tuff times to be in the motorsports business. Over the years not everyone has been happy with some things, that is only normal, things that are done, things that are said, and it goes both ways. Race Tracks need Drivers, Drivers need racetracks and if anyone thinks there will always be one in my backyard should look at what has been going on around us. We will continue to try and make everyone happy, don't think that is possible but if there is something that you don't like, TELL ME, NOT SOME ONE ELSE, If you like what we do or say TELL SOMEONE ELSE.

*
Tom Orr of Shawville, Quebec was down at the repositioned Valdosta Points Meet, which was moved to Gainesville and Tom did real with his and Sue's Top Dragster, qualifying in the top half of the field with a mid 6 second pass. Tom also went some rounds before bowing out, and will return to Gainesville this weekend with his awesome looking 63 Corvette Roadster to run Super Gas. The 6 second pass in the top dragster is something that really stands out for me, as when I first started going to the Molson Grand Nationals the Top Fuel cars where barely running that fast, and today the boys bracket race going that quick, AMAZING when you sit down and think about it.

*
Too say that I'm excited about our newest advertiser would be putting it "Mildly" as we say welcome on board to Ottawa Driveshaft and Steering, and you will all get a chance to meet these folks at the up coming drivers meeting April 11 @ Busters Bar and Grill.
OTTAWA DRIVESHAFT AND STEERING, THE NEWEST MARKETING PARTNER WITH LUSKVILLE: MAR.14/15
Luskville Dragway is extremely plea

sed to announce that ODS is the newest marketing partner to join our team. The NHRA Drag Strip that is located in Luskville, Quebec and only 20 minutes from down town Ottawa, has been around since 1969 and has continued to lead the way with NHRA Championship Drag Racing. The popular 1/4-mile drag strip has continually attracted advertisers who choose motorsports as a way of advertising their product. Ottawa Driveshaft and Steering (ODS) is the place to bring your driveshaft and steering needs. They are dedicated to high quality workmanship and great one on one service. They have 2 driveshaft balancers, modern DSR balancer and a second balancer that utilizes rugged hard bearing suspension that gives high sensitivity and precision calibration. ODS builds custom steel and aluminum driveshaft's for your high performance car, street rod, race car, van, pick up or 4x4 truck and they can design a solution that fits your needs. Each driveshaft they produce is balanced at over 3800 RPMs to ensure unbeatable reliability. They have a large inventory of parts so turn around time is very quick. Like them on Facebook for your chance to win tickets to Luskville, and other events around the Ottawa area.
Give them a call today at (613) 742-7415 or email ods@bellnet.ca
OTTAWA DRIVESHAFT & STEERING NEW TITLE RIGHTS HOLDER TO CANADA'S RICHEST BRACKET EVENT: MAR 14/2015


It is with great excitement and expectations that we announce today that Canada's oldest, and richest Bracket Race, The 34th. Annual Bracket Bonanza will head into 2016 with a new name, and a new title rights holder. As a follow up to the big news in the previous story, we now let you know just how big a deal this is with the signing of Ottawa Driveshaft and Steering as the newest advertiser. For the first time in a decade a name change will take place for Canada's Oldest, longest running and richest Bracket Event, The 34th. Annual ODS BRACKET BONANZA will be the new name and the new era for what is with out question one of the THE races to attend if you are a big dollar bracket racer. Attracting drivers from all over Quebec, Ontario and the US the Bonanza has built a reputation of fun, fun, fun and lots of dollars for many. The signing of Ottawa Driveshaft and Steering is another step forward as we move into the middle of this decade and beyond. We firmly believe that this signing will bring great news with cross promotions coming from both sides in an effort to make this event even better known to those that don't know about it. As we all know the ODS Bracket Bonanza is just more than a big dollar bracket race, as the fun aspect of this event is what brings racers back, year after year. The Big Dollar Shootout that takes place on Friday Night is worth the price of admission, and add in two more big dollar days, live Bands, fireworks, one of the biggest bar-b-ques you will ever be part of, well you get the idea. Of course lets not forget the famous Big Dollar Golf Cart Race, yes with close to $1000. to win a golf cart race this part of the Bonanza pays out more than many race tracks do for Super Pro. How famous is the Bonanza, well for the first time in its history ELVIS has decided to drop in and do a few tunes this year. So with the new involvement by Ottawa Driveshaft and Steering things look like they are on the right track to say the least.
GOULD & JESSUP BRING THE SEMI PRO BIG BUCKS RACE BACK TO THE FRONT PAGES: MAR 14/15

When the new TDL Truck Repairs Semi Pro Series and the Big Bucks Semi Pro event for the Malcol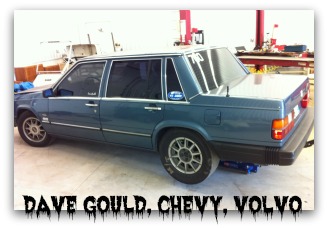 m Carpentry Opening weekend where announced we where bombarded with entree's. Well as would be expected it died down a little but not until we had hit 20 or more cars committed to run the $1500. to win race to be held on Sunday May 17th. But now as we begin the down hill run to spring and with the Napa Auto Parts Luskville Series only 8 weeks or so away the wheels have started to spin once again, and this week brings two more entree's into what is certainly to be a great way to kick off the 2015 season.
Dave Gould of Kingston, Ontario called to say he will be bringing his foot brake Volvo to the event with the hopes of using his drag racing experience in this class to help him make his way to the winners circle. Most will know Dave more for his very quick Super Pro Berretta which he will be bringing also, but Dave gives us his word he is coming with both guns blazing to take down the Big Bucks Semi Pro Purse.
Kyle Jessup another full time Super Pro Racer will also take a stab at the big Semi Pro Money as he will run the S-10 in the class in an effort to get the black beast too the winners circle for the first time. Kyle who did run the truck in Semi Pro once last year did quite well going too the later rounds, before being done in by one of the regular the drivers who competes in the Napa Auto Parts Luskville Dragway Semi Pro Series. Jessup is considered by many to be one of the best Drag Racers out there and all though he does not run in the Foot Brake Class that often NO ONE should take this driver for granted.
BITS FROM THE PITS MARCH 6/2015


*

Some other tracks are starting to advertise their entree fee's for 2015 and once again Luskville Dragway w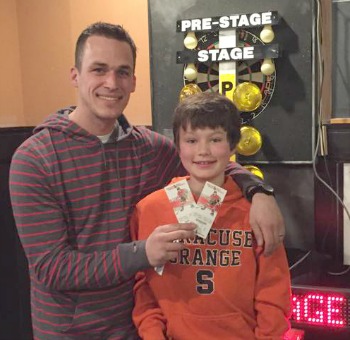 ill lead the way with the LOWEST entree fee's, and the best payouts. I know that we have been criticised by a few, usually those that don't even attend, for always being higher than others, which was always a false statement, and once again this season while others are raising their fee's Luskville Dragway will stay the course. Also racers will not pay a spectator admission at the gate as well as a race car entree fee later on as is the case more and more at Race Tracks. Also racers are more than welcome to pit, camp and get things ready on Friday Nights with out a extra charge for doing so, we charge $25. per car load for cruise nights not $25. plus $5.00 per spectator like many others, exceptions being our Jet Car Shows which will be part of of cruise nights when they are at the track this season.
*
We are extremely pleased to say that the 3rd. annual Practice Tree competition was a all around success, thank you too the folks who came, thanks to Busters for some great prizes and thanks to Derek and Troy for doing a great job of running it. Special thanks go's out too those that came the long distance's , New Jersey, Kingston, Belleville and others this is what makes this such a cool deal, its not to race cars, its just to be with friends that we are with all summer. Congratulations go out too the Jr. winner Brody Bellefeuille who was the recipient of a pair of Senators Hockey Tickets, and to Kyle Jessup for winning the big one over Frank Mark Jr. in a HISTORIC Cam Am Challenge. We would remind everyone that the next big deal on the horizon prior to the track opening is the annual Drivers Meeting at Busters Bar an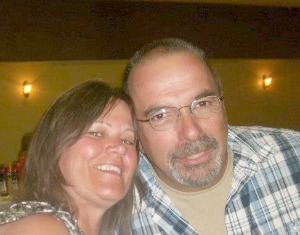 d Grill April 11th. we hope you will be there.

*
It has been a ruff winter for the Luskville Dragway Family as the write up below clearly points out, but it hasn't stopped as word comes this week that Pat Allard of North Bay has passed away after battling cancer for the last few years. Pat who is the wife of Super Pro Racer Dan Allard was another one of those contagious smiling faces at the track, whether it was Luskville or many of the Napa Tour events that she would come to with Dan. Yes her and Dan have been part of our racing family for a long, long time and where good racers and supporters. I remember talking with Pat last summer when she was at the track, and her positive, I will defeat this disease made me realize just how strong this lady was. Pat you will be missed and our racing family has lost another true believer in what we were doing, your smile, your positive attitude will me missed greatly, God Speed.

*
Luskville Dragway is very pleased to announce that we will be unveiling a brand new major advertiser to the the track and NHRA Quarter Mile Drag Racing. Finding new marketing partners is harder than at anytime in our past and we are very pleased that this company will "drive" their marketing program with the help of Luskville Dragway. We will do everything possible to make sure we "Steer" customers their way and we hope that all of our current advertisers who can use their service and products do so as well. We are very excited to say the least, as we have told everyone many times, our advertisers keep us going and keep the improvements coming.
A YOUNG GUN GONE WAY TO SOON, THE LUSKVILLE DRAGWAY FAMILY LOOSES A CHAMPION: MAR 6/2015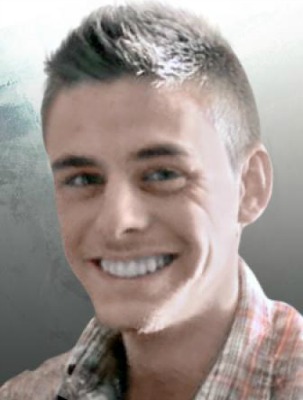 I have often said that we are very fortunate to have our extended racing family, as most of the time, the "good times" are plenty and the smiles and laughter are numerous. But it also causes pain more often as well, as with the extended family also comes the extended possibility of sadness, and that sadness was felt through out the Luskville Dragway Racing Family last week when we all found out about the passing of young Andre Fearrey. A young man who came on the scene a year ago and immediately made an impact on Luskville Dragway, both as an individual and as a racer winning rookie of the year in 2014 his first full season of racing. He was a young man who's smile w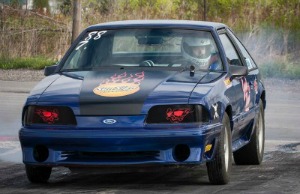 as contagious, and very seldom did he not carry that smile through out the race day. André and his Dad Tim where a very positive addition to Luskville Dragway and made friends with everyone that they came into contact with at the track, Andre was with out question a shinning star on the horizon in the drag racing world. We will never understand why he left us so soon, and will try too comfort ourselves in remembering the happiness he brought us in the short time that most of us new him. Andre you will be missed by everyone at Luskville Dragway, and I really hope you get too hang out with " Diamond Jim" up there.
THE PARA-DRAGRACE QUEBEC.COM DRAG RACING SERIES RETURNS THIS SUMMER TO I-CAR AT MIRABEL:06/15
Fred and Frank Angers, co-owners of PARA Performance Speed Shop will team up with Luskville Dragway Promoter Arnie Malcolm to hold a big money race at I-Car

September,25-26-27. Project initiator, businessm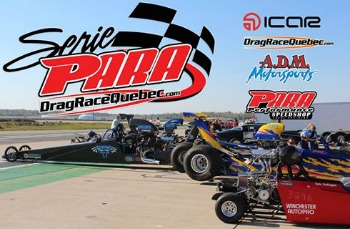 an and driver, Fred Angers began having discussions with the I-Car circuit staff a couple of months ago. Angers knowledge behind organizing acceleration events is far from beyond with being the creator and manager of the operations behind the PARA-DRQ Series which were held at Sanair between 2008 and 2010.
With the success of the Intertrack races between Luskville and I-Car in the last couple of years, it was important to pursue the tradition of holding these events'' added Malcolm who is an associate for the event. This 3-Day race will be part of the Luskville's NAPA Money tour and will be held on September 25-26 and 27th at the I-Car circuit in Mirabel, Québec. Work is also underway to have this race along with the Luskville Dragway Bracket Bonanza and the Fall Bracket Nationals as part of a Triple Crown Series for the three events, more too come on that soon. The activities will start by having a Friday Night Gamblers Race and be followed for the rest of the weekend with Super Pro & Semi Pro races. The winners in Super Pro will each win 5000$ and for Semi Pro they will win 2000$. We would also point out that there will be a class for Jrs. And we are working on other class possibilities. As always, all PARA-DRQ Series Races comes with a 100% Payouts assured
!
BUSTERS BAR AND GRILL THE OFFICIAL SPORTS BAR FOR LUSKVILLE DRAGWAY IN 15: MAR 6/2015

I know that this will come as no surprise but we do have to make it official, Busters Bar & Grill will continue to be the official S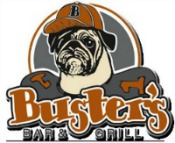 ports Bar of Luskville Dragway in 2015. But we did feel there was no better time to make the official announcement than coming off of what was once again a successful event at Busters with the Winter Nationals Practice Tree Competition being held there last Saturday Night. This is not the only event that we hold at Busters and the next one is coming fast with the Annual Drivers Meeting coming up on April 11th at the same venue. Through out the year we also hold back too the bar party's where many of the race teams head back to Busters on there way home with payouts taking place there as well. Busters is located at 2525 Carling Ave. Ottawa and is part of the historic Lincoln Fields Shopping centre. With plenty of parking for the big race rigs, great food and excellent prices, and a tremendous atmosphere, Busters is a natural fit for Luskville Dragway. Steve and Louise who own Busters as well as a few other's are great people too work with and they always come through with everything they promise, and the Luskville Dragway community comes through with great support for Busters.
COORS LIGHT TOO CONTINUE AS THE OFFICIAL BEER OF LUSKVILLE DRAGWAY: MAR 6/15

One of the things we are most proud of at Luskville Dragway is our longevity with our advertisers and with that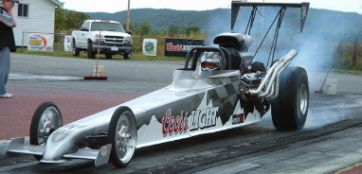 as a back drop we are proud to announce that Coors Light will continue to be the official beer of this NHRA Quarter Mile Dragstrip, 20 minutes outside of Ottawa. Going back to 1982 when we got our alcohol licence Molson Breweries was right there to support us, and over the years many things have changed, including the merging of Molson and Coors, but one thing has stayed the same, Luskville has always been a (Molson's) Coors Light race track. During the good days of we even had the official Coors Light Dragster which Carl Jessup drove to many a winners circle as we raced those colors for a number of years. Yes things have changed since those days and no you wont see to many cars with Big Cooperate Logo's on them anymore when it comes to local Bracket Racing, but Luskville Dragway will continue a tradition that has been with us since we took over. At the end of a race day when many gather in the bar at the track the only beer being served will have to cold looking mountains on the bottle.
FASTEST TRUCK SHOOTOUT GETS MORE EVENTS IN 2015: MAR 6/15
The cool thing about drag racing is the diversification of the vehicles that race, no matter what you like you can usually find it at a drag strip and Luskville Dragway is no different. I have firmly believed that this is the one item that it has over all other motorsports events, Nasc
ar, the cars all look a like other than the grill, Indy or Formula One enough said. But not drag racing, and if you happen to be a truck lover then you are in heaven when you go to the drag strip as you are probably going to see just about everything imaginable on any given race day, and Luskville Dragway is no different than most NHRA Quarter Mile Dragstrip. Small trucks, Big Trucks, Gas power, diesel power, full out race, or street and strip you have it all at Luskville Dragway. And with the huge success of last years Extreme Auto Care Super Truck Challenge we have decided that not only will we have a second annual but we will also have more than one event this season.
Pascal Patry of Gatineau in his S-10 won the fastest truck shootout over Sylvain Lefebvre who was driving tricked out Jimmy in 2014 and both have said they will be back with many others for the 2015 version. Yes we have big plans for this all out Quarter mile Challenge for who has the fastest street truck as well as the fastest Race Truck. The first portion of the two race dual will go on June 13th. as part of the Extreme Auto Care Cruise Night in Conjunction with the Napa Auto Parts Jet Car Nationals Weekend. We will have a August event as part of the Speedy Glass Cruise Night on August 15th. and then the BIG ONE Oct 10th as part of the Napa Auto Parts Spooktacular Jet TRUCK weekend and Fall-Fast Final Bracket Weekend. We are very lucky to have such a great allotment of Drag Trucks and we have tried to gather up some pics to show you a few of them, including Pascal Patry Street Driven Fast Truck Shoot Out winner pictured above. We will be having a full out Race Truck Race to go along with the Street Truck Show on the Spooktacular weekend, Be there.
2015

JAN

.

FEB

.