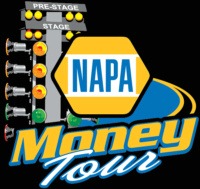 SEMI PRO HIGH ROLLER AUG 2. 2013



MALCOLM CARPENTRY HIGH ROLLER AUG-2-2013 DOOR

MALCOLM CARPENTRY HIGH ROLLER'S AUG 2-2013 OPEN CARS

JR. DRAGSTER HIGH ROLLER AUG 2nd. 2013

DOOR CAR CHALLENGE JUNE 29TH. 2013

2013 JR. DRAGSTER PRIZE POOL PAGE

DRIVERS MEETING APRIL 13TH BUSTERS BAR & GRILL
COVER: TWISTED CHASSIS PERFORMANCE THE NEWEST LUSKVILLE DRAGWAY ADVERTISER IS READY TO TURN HEADS

BITS FROM THE PITS: MARCH 29/2013...
*
Rumor mill is rampant that we could have more than one new Semi Pro racer this season, which would be great as this is a class we need to have some growth in, so we can pay the best Semi Pro purse in the country. Semi Pro has been at a disadvantage as most of the new racers come up through the Jr. Dragster Class, and they tend to move into a Super Pro Dragster, which in all honesty is the natural transition. For many years now, the street scene has been very much centred around the sport compact car as you can witness by visiting any of our street nights. As the car manufacture's have slowing moved back too the domestic performance car we certainly hope and expect to see the semi pro scene to improve and hopefully create new "Sunday, Sunday" drag racers. In the old days that is how it worked, you drove your dart swinger on the street, in the street class at the track and then you moved up to the next class, and then the next class, lets hope that trend starts to happen again.

*
Pl
ease note that the Gatineau Mustang Club has a new Web Site and you can check it out at http://www.gatineaumustang.ca This club is a strong supporter of Luskville Dragway and we see many of them all season long, check it out.

*
Ran into a number of Jr. Drivers over the winter and cant believe how big some of them have got, and how a number of them are already old enough for a big car, and don't be surprised that we don't see a few of them doing just that. Kids can begin to drive a big car at the age of 15 with both parents permission, so look out big car crowd here comes the new wave. One of the drivers who is not turning 15 but it is growin
g into a new Jr. Dragster is Kayle Urslak of Kemptville, here is the first pics of this car and look for it too be part of our Custom Classic Car Show Display coming up April 27-28. Kayle is pretty excited about getting the new season going and getting some wins under his belt in the new Jr.

*
Speaking of drivers anxious to get going, 2012 Super Pro Rookie of the year Mike Chenier is pawing at the bit to get out there with his brand new B&W Back halved Soft Tail Dragster. Mike who impressed everyone over the course of 2012 walking away with the rookie of the year award, has spent a lot of time and money this off season making his car that much better. The Undercover car now comes with a B&W swing arm set up and is ready to go. Mike and Monik where a great addition to our Luskville Dragway family and became a big part of it very quickly. We will have more on Mike and Monik and their involvement with Luskville next week.

*
Attention to all of our advertiser, we have a great advertising opportunity for anyone that is interested, as we will be handing out 20,000 spectator tickets to all customers coming into the Custom Classic Car Show. The backs of these tickets which will go into the hands of "Car People" is a perfect chance for one of our advertisers to get their name and numbers into their hands. We already have interested parties and it has too get wrapped up next week so we can go to press with the tickets.
TWISTED CHASSIS PERFORMANCE NEWEST ADVERTISER WITH TITLE RIGHTS TO SPORT COMPACT CHALLENGE:MAR. 29/2013
J Gill is the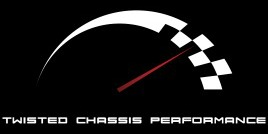 owner of a brand new tuner, tuning shop in Ottawa called TWISTED CHASSIS PERFORMANCE which is located in the former KVR shop at 1300 Algoma Road in Ottawa's east end. J and yes not Jay is formerly from British Columbia where he still has to return too on a regular basis as he still has a number of business interests ongoing in that province. The revamped Dyno Room that was formerly part of old KVR shop has been completely redone as can be seen in pics, and customers will see a number of changes, the most notable is the fact that you will enter from the back not the old front entrance. The plans are too be in full operations by April, including the launch of a brand new web site which you can visit by clicking o.n the Twisted Chassis Performance Logo in the advertisers section of this web site. J is very much a car guy, and very excited about his involvement with Luskville Dragway the Twisted Chassis Performance Sport Compact Challenge during the day on June 22nd as well as the cruise night Saturday night. The event will be a return to what we did back in the early part of the 2000's when the Fast and the Furious turned up the wick on Sport Compact Scene big time, and saw car counts at Luskville Dragway sore into the 200 and 300 numbers. We want to thank J and the folks at Twisted Chassis Performance for helping us kick start this program once again, prize money, and lots of prizes make sure you are part of this program. Mark June 22nd. on your calendar and remember Luskville Dragway runs street cars on the 1/4 Mile, how do you gauge how fast your car is, 1320 feet down the track that's how.
J. Gill, Twisted Chassis Performance, 1300 Algoma Road, Ottawa, Ontario, K1B 3W8, 613-864-8141
CRUISE NIGHTS AND STREET CARS PLAY A HUGE PART IN THE FUTURE OF OUR SPORT

:MARCH 29/2013


As someone who came too d
rag racing from the street car scene (even if it was like what seems a 100 years ago) I can speak from experience when I talk about the significance of the street cars and in our case, cruise nights for the future of our sport. I like many of today's drag racers had a hopped up street car, that one day I decided to take too the track too see what it would do, I like what many others will attest too was hooked on legal drag racing. And not much has changed at Luskville Dragway over the years as we see 100's of street cars come through the gates, whether it be the turbo charged sport compact, the restored muscle car, or the new North American Performance Car like Camaro's, Mustangs and Chargers. Street cars play a huge part in the success of a local drag strip and the future of Drag Racing. Yes some of the new drag racers do come out of the Jr. Dragster program in fact a great deal of new racers do, and they tend too end up in a Super Pro Dragster. But if you look at most street car graduates too the big leagues they tend to stay in a door car. So as we head into the 2013 season Cruise Nights, Street Car Racing, Nostalgia Muscle Car events, and Sport Compact Shoot Outs all based on Quarter Mile action will play a huge part in Luskville Dragway's schedule. When I see d
rivers and friends coming through the gates some for the first time It really does take you back too those days and you know exactly how they are feeling. Our first cruise night will take place on Saturday April 27th. and will happen almost every Saturday Night with the odd Friday Night street car night thrown in for good measure. All of Luskville Dragway's Street Racing is done on the Quarter Mile with full print outs, Score Boards and a fully sprayed Starting line to make sure you get the right bite. If you have never been part of the excitement that takes place at a cruise night then mark one down on your calendar and come on out and be part of the fun. It should also be pointed out that credit has to be given to all or our cruise night advertisers as well as those that support our sport compact shootouts, as with out this support now and over the years we would not have been able to grow our street scene like we have, so please support those that support our street scene. Remember folks the Daytona 500 is 500 miles not a 100, and street racing is 1/4 MILE nothing less AND LUSKVILLE DRAGWAY can give you that.
TREVOR TANDY LATEST DOOR CAR HIGH ROLLER ENTREE, WHICH IS SURE TO KICK START THE ENTREE'S: MAR.29/13

With the entree of Trevor Tandy on the Door Car Side of the August 3rd. High Roller Race, we hope that we can kick start the entree's once again as we head towards 32 cars on this side of the ladder. With the potential of the largest payout in Canadian Drag Racing History we have a big job of working to get both sides of the ladder full, and then $20,000 to win a Super Pro Race. Tandy who is and has been a loud promoter of drag racing at both Luskville Dragway and Shannonville Dragway, and the working together of these two tracks is a welcomed addition. The Tandy Family has long been great supporters of this sport, Trevor's Grandparents had their personal parking spot at Luskville Dragway each and every time they came, and that continues too this day with two more generations of Tandy's calling Luskville their second home drag strip. We know that it will take every one of us to make the magical 32 cars, and we know that it will take drivers from Shannonville on board to make this happen. As we wrote last week, we hope that drivers of door cars in particular will take the bull by the horn so too speak and help make this happen, this could be the biggest thing that has ever happened to Bracket Racing and the best thing that has ever happened to the door car side. We hope that Trevor's entree will kick start the entree list, and we invite all too help convince those that are sitting on the fence, to jump in with both feet. Trevor would like to thank his advertisers for making his racing season a reality and making the high roller race a must do, Rigney's Building Supplies of Kingston, and Dan Vincent Fuels out of Foxboro, Ontario.
.BITS FROM THE PITS: MARCH 22/2013...
*With the drivers meeting coming up the boys have come forward with what I believe is a good idea for anyone who would like to have a question answered, but sometimes are a little overwhelmed by doing so in front of a large crowd, which we always have at the drivers meetings. The thinking is, for those that would like too , email questions or ideas you have to Derek or Troy and they will be submitted and answered at the drivers meeting with out anyone knowing where they came from. This is a serious effort to give those that are little bashful a chance to have a say, so please make a serious effort to use this format in a serious way. Obviously we will still be answering questions from the attendee's who are attending the drivers meeting at Busters Bar and Grill on April 13th, come early and join us for lunch. We invite EVERYONE to attend.


*

Wow where has winter gone, (even though it looked like it was still here on Tues) yeah I know there is still snow on the ground but it will disappear real fast trust me, and the racing season will once again be upon us, YES. I can remember our first years at the track, we would be so worried that the snow would not leave that we would go up and start shoveling it away from the Coors Light Lane, as that is where the wind blows it the worse. But every year, Mother Nature would come through, and it didn't matter how much you through away from the guard rail it was always g
one at the same time, we don't expect anything different this year, and no we wont be shoveling any snow away from the guard rail. We will however be scraping all the old rubber off the start line, we will be spraying the track with VHT traction compound from the get go this spring.

*
We are very excited about the announcement of a new Custom Classic Car Show returning to the Ottawa area on the April 27-28 weekend that will be held at the Ernst & Young Center on Uplands Drive near the airport. We will have a full write up next week but we encourage any of our drag racers who would like to be part of it to get your entree in. Luskville Dragway will play a major part in the show, and we are very excited about that, we will have all those details next week as well, but a car show back in Ottawa is a good thing, It will give us a great opportunity to talk to new fans, and in particular too the street car scene about quarter mile drag racing at Luskville Dragway. for more info

www.ottawaclassiccustomcarshow.ca
HINTON AUTOMOTIVE LEADS THE WAY WHEN IT COMES TO PERFORMANCE IN THIS AREA:


Vern and Cathy Hinton are the owners of one of the largest Automotive Shops in Eastern Ontario, but this is no ordinary Automotive Shop as Hinton Automotive/West Carleton Automotive is a Leader when it comes too the performance market too say the least. The shop which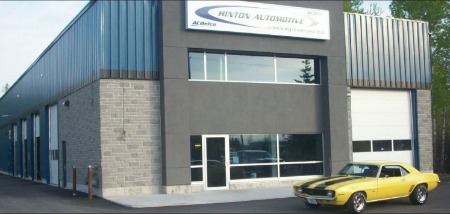 is located just off the Carp Road in Ottawa's west end @ 129 Walgreen Street is not only one of the biggest, but it is one of the best equipped shops and can do just about anything you require, from regular domestic and import service , to ANYTHING you need in the Performance Market and I mean anything. The new shop which is only a few years old also houses the West Carleton Automotive Machine Shop and engine building business which produces and has produced many of this area's winning race engines in any format of racing. Hinton is also a facility that builds, services and improves any street performance car you have, and many of this area's street rods call Hinton Automotive their home shop. On many visits to the sho
p I have seen enough performance cars that are in being worked on, that if you where too put them all in a building at the same time you could charge car show admission. Regular work, street performance and full out race car work is what this shop is all about, an example of the quality of this shop is the Ralph Coe owned Dodge Super Pro car that not only won the Napa Tour Championship in 2011, but won the Big Dollar High Roller event against some of the best dragsters in the North East as well as $1000. gamblers race on a green race track in Wawa, Ontario. Vern who is a very experienced individual has a vast background in the performance market, from making drag cars work, to making stock cars work, to making some of the wildest street rods wilder. So if your looking for a shop to build you a race engine, get you a race transmission, or any other performance product you need, or if your looking for some one to put it all together Hinton Automotive/West Carleton Automotive on Walgreen Street is where you should be headed. We are extremely proud to have this company back with us in 2013 with the HINTON/WEST CARLETON winners circle billboard as well as tower signage and race day involvement. This is a company that goes back too the very beginnings of the motorsports growth in this area and has been a major advertiser with Luskville Dragway since 1981.
DRAG RACERS CONTROL THEIR OWN FATE, HOW BIG WE GET IS UP TOO THEM, ALWA
YS HAS BEEN: MARCH 22/13
I have said this many times, and I will say it again, Drag Racers like any other form of racing control their own fate, on how big their sport gets or if it runs flat. I often wonder if there was ever a way to get everyone to attend something like we use too do back in the days of the Molson GrandNationals, if so we could be bigger than anyone could imagine. Back then if you had a drag car you did everything you could too make sure you where part of the that weekend at Sanair. Yes back in those days your heart started beating faster, the closer the weekend came, and you begged, borrowed and stole to make sure you where ready and you where part of the Le GrandNationals. Yes we have events that brings out some of that excitement these days, like the Bonanza, like the inter-track races with Shannonville and what I'm sure will be filled with excitement, the inter-track races with Mirabel. We have lots of race cars in this country and in particular in our area, the Montreal area, Southern Ontario and the North, and when these racers support events they are very successful. I know that some people think that all promoters are just out too screw everyone and make a million dollars, and yes we are out too make money, but if anyone thinks you make a million dollars doing so, look around. Dave Stirk in Southern, Ontario a drag racer who saw that if someone didn't do something then there may not be any bracket racing at some tracks down there, did he need this no, he would probably just as soon be racing. Richard Arnold in Montreal, another drag racer who has tried to keep bracket racing alive and growing in that area. And the things that we do, with the airports up north, the inter-track races with Shannonville, and now with Mirabel, and the fact that we are one of the few tracks left that runs a guaranteed points programs and payouts. Yeah even I was a drag racer (not a very good one I have been told) but we have tried very hard to do good things for the sport and even though we
have sometimes been criticized by a few, we keep on trying to come up with ideas that are good for our sport. I have often wondered out loud, what if everyone showed up too support a race, whether it be at Luskville, Shannonville, Mirabel, St. Thomas or Grand Bend, WHAT KIND OF TURN OUT WOULD IT BE. Well we hope that racers who have not supported certain things will take a look at what we are trying to do (like the high roller events where the track makes NO MONEY, just supplies the facility, pays for the compound, the medic and the staff) this is for the racers so please support these events as the sky is the limit, just like it was back in the days of the GrandNationals. And I would be not be doing my job, if I did not also mention Support those that Support us, as our Advertisers are the BACK BONE of our track and with out them we would not be there.
KENDALL MOTOR OIL TO CONTINUE AS OIL OF CHOICE FOR LUSKVILLE DRAGWAY: MARCH 22/2013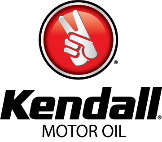 Luskville Dragway has been very fortunate to have some very long dedicated advertisers who have been with us for many, many years, and Kendall Motor Oil is on of those such companies. Kendall Oil is by no means a stranger too the drag racing world as you would have had to be blind not too have seen this name on the side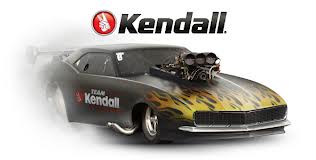 s of many a drag car over the years, everyone from Funny Car standout Ace Manzo, too NHRA Pro Stock leader V. Gaines as well as many, many sportsman drag racers. The Kendall Refining Company was founded in 1881 in Bradford, PA, to refine local grade crude oil into kerosene, lubricants and greases. The Kendall brand has introduced a number of significant industry firsts, including the first oil designated for winter use, the first prepackaged and factory sealed one-quart oil can, as well as the first 2,000-mile motor oil, which prompted the introduction of the brand's iconic Two Finger logo. Kendall Motor Oil is distributed in the Ottawa area through W.O. Stinson & Son's.
WIN A DRAGSTER HIGH ROLLER RECIEVING LOTS OF INTEREST: MAR 22/2013
Well it definitely seems to have hit a note, as the response has being pretty quick about the "Win a New
Dragster" race at the D&D Performance Fall Bracket Finals which is not only a Napa Tour Race, but a inter track race with Mirabel. We have gotten interest from drivers who have never entered any of the High Roller races but are extremely interested in the Win a Dragster Race which is very exciting to say the least. We will be discussing in depth at the upcoming Drivers Meeting to be held April 13th. at Busters Bar and Grill so please be present if you would like to be in on the discussions about this event. The event would be run just like the current High Roller format with dragsters and altered's on one side of the ladder, door cars and roadsters on the other. This will be a great opportunity for someone to own a brand new soft tail dragster.
.BITS FROM THE PITS: MARCH 15/2013..


*

Work going on behind the scene's for a race car too win high roller race at the fall bracket finals, we are currently working on trying to put this together for the Friday evening of the Fall Bracket Finals, this could be very exciting and if your looking for a new car even more exciting. If you have an interest in this get hold of Derek Malcolm or Troy Davis as these are the two that will be in charge of the race, get your interest into them. Update, its closer to happening, 2014 American Chromeworx Top Dragster Roller, stay tuned as we put all the details together, could have some exciting additions as we move forward, really important that you get your name into Derek and Troy to show your interest, A brand Top Dragster for $500. sounds like a deal. This race would be run like the Bracket High Roller with door cars and roadsters on one side, and open bodied cars on the other.


*

Congratulations to Jamie and Lynda Bridge who won $25,000. big buck bracket race in Memphis Tenn. last Saturday, although Jamie lives in Napanee and does not race much at Luskville Dragway these days, it was the first track Jamie drove a race car at ,and not that many years ago. I still remember driving down the side road at the track early one time trial morning and there was this strange Dodge Dually, with a tag along trailer and a rear engine dragster in it. Jamie Bridge was about too begin his drag racing career as a driver, and I think it would be safe to say that last Saturday was the Pinnacle so far, but
don't be surprised if that mountain top is not surpassed in the racing days ahead.

*
As we told you previously, we would keep you updated on drivers meetings, and we now know it has been decided that there won't be one specifically for the Shannonville Track at this time. Al Ray who is part of the operations team of the track has made it clear that everything is very much the same as last year so felt it was not necessary to hold a separate meeting. He has also made it clear that he would like too invite everyone who can make it too the Luskville/Napa Tour Meeting April 13th at Busters Bar and Grill, as he will be there too answer any questions should anyone have some. You can also contact any of the operations team if you have any questions and we will be more than happy to answer them.

*
Denis Black who is one of racers that keeps us updated on his doing's over the off season, is also a man with a great sense of humor, which can be seen in his latest update on the débuted of his new car for 2013. Denis sent me a pic saying that this was a pic of the new motor that had just arrived and will be installed over the next few weeks. We all wait patiently for the unveiling of the new car, engine and all. Keep us updated Denis.
MORROW AUTO & RV SALES SIGNS

BACK

ON AS

MAJOR ADVERTISER FOR 2013

: MAR 15/13
Once again we are extr
emely proud

and humbled

by

the support we get from racers who own business's and call Luskville Dragway their home track. And that support couldn't be more clearer than our announcement this week of Morrow Auto & RV Sales, owned and operated by Kevin Morrow a veteran of Luskville Dragway who has stepped up a

gain this season as a major advertiser

.

Morrow Auto & RV Sales will hold the

presenters

rights too the

door car challenge

class

to be held at the inter-track race the Canada Weekend

.

Kevin who is a two time Door Pro Track Champion is a be believer in the class and will be working with Luskville Dragway management to present as many of these events that we can. The big door car challenge which will have the largest single race payout for door cars is destined to attract door cars from all over Ontario, Quebec and the Northern US.

Morrow Auto & RV Sales is one of those companies that we all can make the saying "Support those that Support Us" very easily. Not only does the company sell Motor homes, Travel Trailers, Race Car Trailers, Autos, and Trucks, but also sells new and used golf carts. Morrow Auto Sales is also carries all the following companies products ARP, WELD, FEL PRO, MR GASKET, MSD, COMP CAMS, and GOOD YEAR. Motor homes which is a main stay of the drag racing community is a big part of Kevin's business and here is a short list of some of his happy drag racing customers, Dick Stanton, Glen Hyland, Brad Silverthorn, Rock Beaudion, Jamie Clarmo, Jamie Petric, Darren Frasso, Joe Villeneuve and the latest and newest customer Joe Scollard of Peterborough. So you can see that the drag racing community certainly believes in this companies products so we hope if your thinking of a motor home you will think of Morrow RV & Auto Sales. As you can tell by Kev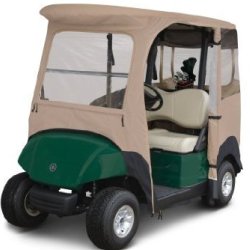 in Morrow is a very busy person when he is away from the track, but he is also a very busy person at the track and this year will be even more busy as he competes with his Chevelle Door Car and crew chiefs for TWO Jr. Dragsters for his kids. Once again the Drag Racing community comes together, and the racers, the fans and the track is the big winner, so lets make this advertiser a big winner also, "Support those Who Support Us."


We would also like to reaffirm the Golf Cart portion of this company, as Kevin has supplied many of the racers at the track with Golf carts, plane Jane's, or as custom as you want it. We have all come to call this part of the business KKK Kevin's Kustom Karts, and don't be surprised if you don't see this name around Bracket Bonanza Time.


MORROW AUTO & RV SALES 613-257-1919 or toll free 1-877-442-7162 kevin.morrow@bellnet.ca www.morrowauto.ca
2012 JR. POINTS CHAMP, CHEVY MORROW THROWS IS NAME IN THE HAT FOR THE HIG
H ROLLER RACE: MAR. 15/2013


What can you say about the Jr. Dragster Program at Luskville Dragway, other than it is one of the best in the country, and has had more growth over the past two years than any other drag strip in Canada. Some of the reasons for this is all of the great programs that have been brought forward for the kids, and the August 2nd, 2nd. Annual Ogilvie Auto & Fleet Jr. Dragster High Roller event is just one of the examples of that. The track fields close too 20 cars each and every weekend and even more on big weekends like the inter-track events with Shannonville and this year Mirabel. So when Chevy Morrow throws his name into the mix for the $1000. to win event at this years Bracket Bonanza, not a lot people are over surprised. Chevy, who was the points champion in Jr. Dragster at Both Luskville Dragway and Shannonville Dragway is not stranger to the winners circle which he has shown over and over. Chevy's entree brings the total too 15 with only one spot left available for the BIG ONE August 2-3-4 of this up coming season, and we will certainly fill that before we get too the race day. Chevy is the son of Kevin and Trish Morrow who also have a daughter who runs in the Jrs. as well. So only one spot left in this High Roller event so get your name on the list if you want that last spot, BE THERE.
PRO FUELS RETURNS AS OFFICIAL FUEL SUPPLIER OF LUSKVILLE DRAGWAY AND THE NAPA TOUR: MARCH 15/2013


For what has been close to two decades Pro Fuels will continue to be the official fuel supplier of Luskville Dragway and the Napa Tour which touches down in Eliott Lake, Wawa, Luskville Dragway and Shannonville in 2013. From the days back in the mid nineties when we did our first big dollar race at Drag
way Park in Cayuga, Mitch and the folks at Pro Racing fuels have been involved with us.
At PRO Racing Fuels is dedicated to providing racers with unleaded fuels that actually exceed the performance available from the best conventional leaded race fuels. Through an extensive research program by fuel chemists and automotive technicians, working in one of the world's finest research laboratories, they were the first in North America to answer the demand for a lead free high octane racing fuel. They have since developed a line of six unleaded racing fuels that meet the needs of racers in every kind of motor sport competition. The superiority of PRO Racing Fuels has been proven by race winners across the continent. The list of racers who use and win with Pro Racing Fuels is long and spans across the country, so join the winner and use Pro Racing Fuels. Pro Racing Fuels also supplies racer's with racing methanol, as well as race gasoline. From Street Cars, to Pro Mods, from Super Pro to Top Sportsman, Pro Fuels supplies any and all racers with the products that can put them in the winners circle.
.BITS FROM THE PITS: MARCH 8/2013.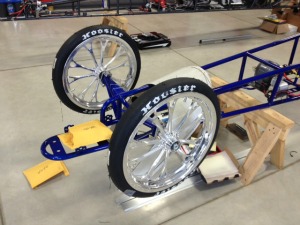 *
Derek and the boys have reported that they have the new win light system working for the new Port-A-Tree set up, which I'm sure will make everyone pleased this season. The Tree it self will still flash the way it was last summer but there will also be a finish line, win light. Derek is now trying to figure out how too make the win light as entertaining as possible.

*
While Derek was working on the win lights work has been continuing on his new ChromeWorx Ultra Cars Top Dragster and is heading towards completion on time. The car has the wiring done, new wheels mounted and headed for Todd's Custom Paint in the next little while.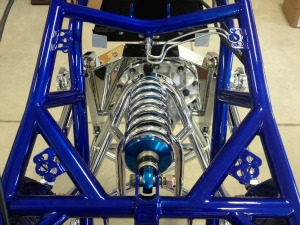 *
Just a quick reminder to everyone the drivers meetings are coming fast and its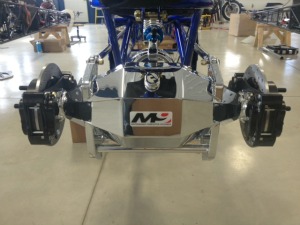 never been more important that you attend and get in on the discussions. We have the dates for Luskville and Mirabel and should have the date for Shannonville Shortly. We will also inform everyone up North when the meetings are taking place in their area's also. The Luskville Dragway Drivers meeting last spring set all kinds of records for attendance and sign ups for the Napa Points Tour so we hope that we can surpass that this season. We also send the invite to any and all street guys and gals, remember its your track also, so you are more than welcome to come out too the meeting and voice your opinion on how the street shows should be done.
YOUNG'S SPEED SHOP AN ICON IN THE MOTORSPORTS INDUSTRY

IN

ONTARIO

& QUEBEC

:

MAR. 8/2013


This marks the 32

nd

year that Wayne Young's , Young's Speed Shop has been involved as a major advertiser with the Malcolm Family and their operations of Luskville Dragway and a number of other motorsports venues

in Eastern Ontario and Western Que

. But

I

h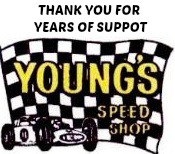 ave know

n

Wayne for many years prior to that

,

as it was

the

in place to go in 1972 when

I

first came to Ottawa if you where looking for anything to do with fast cars. Yes, I came to Ottawa in March of 1972, and owned a street car by June, and yes bought some stuff to hop it up with at Young's Speed Shop by the end of June. But more important than just being able to buy speed equipment, was the knowledge that you could also get while hanging out there, if it was going on in the Motorsports business Wayne knew about it. Well put the clock forward to 2013 and I still hang out at Wayne's when ever I get a chance, and yes we still talk motorsports among other things, and Young's Speed Shop is still in the business of selling performance products and Young's Speed Shop is still a suppo

rter

of Luskville Dragway

and has been

since we took over in 1981.

Oh and by the way, it is still the in place to be when it comes to Motorsports. Wayne has seen it all over the years also, from the time when he and maybe one other speed shop was around, too a time when there was a speed shop opening up every month, too a time when you had to compete with Mail order competition, too now when its come full circle and there is Wayne and maybe one or two other speed shops again. Yes Wayne has seen it all, and continues to live and love motorsports, and we are very fortunate that he continues to be a huge supporter of Luskville Dragway.
1000 ISLANDS RV AND TRAILER SALES CONTINUES RELATIONSHIP WITH LUSKVILLE & NAPA TOUR: 8/03/13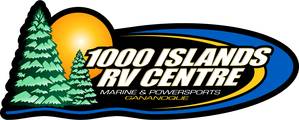 We are extremely please too announce that 1000 Islands RV Centre will return as advertisers with Luskville Dragway and the Shannonville Napa Tour. This is a relationship that has been going on for about 10 years now, and followed with us during all of our Napa Tour events, our 4 year successful stint at running Capital City Speedway and always our Luskville Dragway track and its weekly operations. 1000 Islands is one of this area's leading Mo
torhome, travel Trailer and race car trailer stop just to name some of the products this company carries. They have always been incredibly supportive of the Motorsports in eastern, Ontario and Western Quebec and are also heavily involved with Brockville Motor speedway in Brockville. 1000 Islands also has a large number of racers who use their products, including Pro Mod driver Paolo Giust, Super Pro Racer Rich Stonier, Dirt Modified Driver Danny O'Brien, Super Pro Team ADM Motorsports and many, many more. These drivers are just a small sampling of teams and drivers that have supported those that support us. 1000 Islands RV Centre is located at 409 County Rd 2, R.R. #2 Gananoque, which is right off the #401 with easy access. Besides the sales of all of the items we have mention they also have a full service department to take car of all of your needs also. For more information on 1000 Islands please check out their web site at www.1000islandsrv.com . Keep tuned to this web site for special racer deals on Motor homes and trailers as well.
WAWA SETTING THEIR SITES FOR BIGGER THINGS IN YEAR TWO:

MARCH 8/2013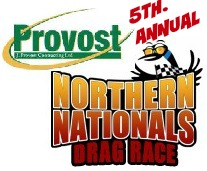 I don't think anyone would disagree that the first running of the Northern Nationals Drag Race event at Wawa, Ontario was anything but an overwhelming success, exceeding any predictions on all accounts. Taking into consideration that this event was the furthest the Napa Tour had ever set its sights on, the turnout was far greater than anyone could have ever predicted, with drivers coming from the west, the north, the south and the east to participate in what turn out to be a very memorable weekend for all involved. Race Organizer Lori Johnson and her entire team worked overtime too ma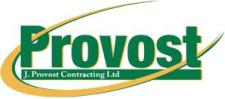 ke sure that nothing was missed, even traveling to the Eliott Lake Tour event and working side by side with those organizers to get a better handle on what had to be done, and it was all done. So as we head into year two, which everyone knows is the hardest no matter what it is that your doing for the second time, the team is burning the midnight oil to make sure that 2013 is not only a success, but surpasses all of 2012's great things. First and foremost is the fact that already many of last years advertisers have signed back on, as well as a number of new ones and more to come as we get closer too the event. Trying hard to hold back her enthusiasm Lori informed us that Provost Contracting will once again lead the way with Title Rights to the event, as well as the return of Northern Lights Ford as a presenters title holder in 2013. These two Wawa based companies played a major part in the success of the event, not with just financial backing but with amazing displays for the fans to take part in, at the event as well. As of this press release Lori points out that she is also pleased with the return of Trans Canada Chrysler, Great Lakes Power, TBayTel, Station Mall, Millette General Contractor with more announcements to come. One of the great things about the success and the great atmosphere that surrounded last years event was the fact that many a new advertising opportunity presented itself as other companies showed interest in being involved with what is certainly a unique event for the North.
Diamond Jim Crownhart and his fan crazy Jet Funny Car will return in 2013, this portio
n of the show was with out question very popular with the fans who in most case's where seeing one for the first time ever. Jim who is a big part of the Napa Tour always puts on a wild fire and smoke show which will take place on all three days of competition. The large payout for Jrs. will also be part of this 2nd Annual event with $1000. up for grabs for the winner of the class on Sunday. Super Pro, Semi Pro, Sleds and Bikes as well as street cars will also run for big money payouts just like they did last season. Live music will be part of the Saturday Night activities as it looks like Nashville recording artists Asylum Country will be part of this years wild affair. Yes this event has something for everyone and is very family oriented with Kids Play land as well, mark it on your calendar, and don't forget its some of the most beautiful country in the world "Be There" August 9,10,11 2013.
BITS FROM THE PITS: MARCH 1/2013

.


*As we kick things off the first of March we dedicate this weeks publish too the 32nd Annual Bracket Bonanza, and although there is already lots too talk about, their will be more as we work towards making this years event the most memorable one yet.


*

We can also m
ake it official now, Dwayne Shultz of Pembroke is the new owner of Julie Du
be's Super Pro Camaro as he along with good friend Brad Silverthorn came down and picked it up and took her back to its new home. Brad also made a stop at Kevin Morrow's too pick up his daughters new Jr. Dragster for 2013. It was tough for Julie to see the car go down the road but swears she will be back, and if past history is any indication most drag racers can not stay away long. Dwayne will take the power plant out of his GTO and put it in the Camaro which will make for a wicked Super Pro Door Car. Dwayne plans on running Super Pro a
s well as any door pro shows that come about including the door car challenge. He will also put a drive train back in the GTO and put it back on the street and up for sale.

*
This may be old news to some but not all, we want to wish two of our outstanding super pro drag racers on the announcement of their wedding this coming fall. Most everyone knows Dale Gauthier and Becky Ray as they have been a fixture at Luskville Dragway, Shannonville, and the Napa Tour for a long, long time. Well it is now official they will become a husband and wife Super Pro Racing team this Nov 6th, and will do so in style on the tropical island of Jamaica. On behalf of everyone at Luskville Dragway, the Napa tour and the Malcolm Family, we wish you nothing but happiness and many wins.

*
We are very pleased to announce that we will now be promoted on DragTimeNews.com an American based drag racing we site.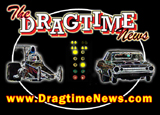 The amount of coverage will obviously be based on what we send into them, but it is very encouraging that we have been asked to do so. DragTimeNews is a top rated web site that promotes drag racing and has taken notice of our big dollar events and our web site that unlike many other race track web sites, is updated on a regular basis. We are very pleased of this addition to the promotion of our sport and in particular the drag racing that comes out of Luskville Dragway, please take time too visit our new partner and book mark them as a drag racing web site too visit.
OGILVIE AUTO AND FLEET SERVICE BACK AS A MAJOR PLAYER WITH LUSKVILLE DRAGWAY IN 2013: MAR 1/13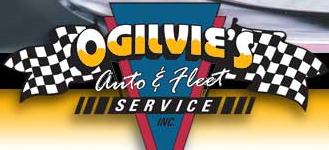 We have wrote here many times how fortunate we are to have the advertising support that we get from the racing community that races at Luskville Dragway and own successful business's, and this weeks lead story is another perfect example of just that. Mike and Vicki Ogilvie came on the scene at Luskville Dragway a few years back, with their super comp dragster and two young daughters who at that time where crew member assistants so too speak. Mike and Vicki who own and operate Ogilvie Auto & Fleet Service in Jasper, Ontario had a good time that fall afternoon at the Dragway and joined many of us back at Busters Bar and Grill where the talk quickly centered around maybe we should buy A Jr. Dragster and see how the girls like it. Well that winter not only did Mike and Vicki buy one Jr. they bought two Jrs. and all of a sudden it was a three car race team that was rolling through the gates at Luskvil

le Dragway. The young girls made an impact very quickly as they both had the natural instinct for drag racing getting it from their Dad, and just as quickly became part of the Luskville Dragway Family. Mike also became a better racer each and every weekend as weekly competition gave him chances to hone his skills until it was not long before he was making his way too the winners circle, probably faster than anyone else has ever done. A New big car was next in store as M&M where contracted to build a new one, and that just made Mike and Vicki that much more competitive and more trips to the finals like his daughters had been doing on a regular basis. Mike and Vicki also very quickly became advertising supporters of the track through their Jasper, Ontario, Ogilvie Auto and Fleet Service company. In 2011 Ogilvie Auto and Fleet took on the title rights too the richest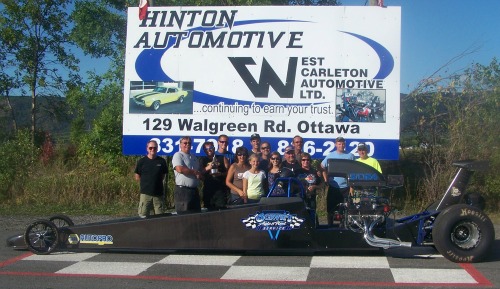 Jr. Dragster race in Canadian Drag Racing history with the first running of the Jr. Dragster High Roller event at the Bracket Bonanza. All sixteen jr. entree's where presented with a high rollers jacket and then ran for $1000. in first place prize money, well once again in this season we are pleased too announce that Ogilvie Auto & Fleet will carry title rights too the Jr. Dragster High Roller race on August 2nd. Yes with out question the Ogilvie's have become a big part of Luskville Dragway and the Napa Tour where they have not missed a signal event, and where all of the Ogilvie Motorsports team drivers have done extremely well. Mike Ogilvie is also someone who is very quick to come too the aid of other drivers which has been shown time and time again, including so much as allowing a driver (Derek Malcolm) who was chasing the same points chase's Mike was, to use his car to race when Malcolm's was broke. One only needs too look at the very large winners circle group after one of Mikes big wins, and you quickly see how well liked this team is at the race's. Luskville Dragway is extremely proud and lucky too have such great people as part of the track, and with out question it is people like the Ogilvie's that make Luskville Dragway different than any other track and a very family oriented race track.
OTTAWA SUN TO CONTINUE ITS TITLE RIGHTS ROLL WITH THE ANNUAL BRACKET BONANZA: MAR 1/2013


For many years now the biggest and richest bracket race in Canada has had the pleasure of having the Ottawa Sun News Paper chain as the title rights holder to this annual affair. This has given the race a big boost in exposure and stature as the event under the Sun's Title Rights has grown in size and numbers in those years. We feel very privileged to have the Ottawa Sun back for another year with us and this very special event on our schedule, the Bracket Bonanza is Luskville Dragway, and it is an event that attracts one of our largest spectator crowds of the season, and that is made possible with the help of the Ottawa Sun. The event which will take place the long weekend in August attracts drivers and fans from all over our country and the northern US. The 2013 version takes place August 1-2-3-4 and is one event you do not want to miss, camping is free as well as children so it makes for a very inexpensive entertainment weekend for all.
4TH. ANNUAL BRACKET BONANZA GOLF CART RACE LOOKING FOR TITLE RIGHTS HOLDER: MARCH 1/2013
The Bracket Bonanza may be celebrating its 32nd anniversary, but one of the new fun things that takes place that weekend is only heading into its 3rd year.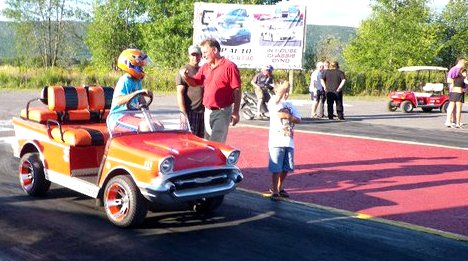 What has turned into an annual affair, the 3rd. annual Golf Cart Race will once again take place at this years Bracket Bonanza happening the weekend of August 2-3-4. This is just one of the many new things, along with the High Roller Events for Friday Night, and the added booked in Nostalgia Funny Cars that have made the BB what it is. The Golf Cart event like last the two years will take place Saturday evening following the regular racing program and during the famous 500 plus steak dinner racers Bar-B-Que. The first years deal was kind of thrown together at the last minute but was so popular with everyone involved it was decided that we would make it an official part of the weekends activities. The second and third year was even more successful so it was a no brainier that it would happen again this summer. The second organized year saw more entree's once again making it clear this had to be an annual affair. The race as can be seen in the picture to the left features some pretty wild looking rides to say the least, as many of the competitors take as much pride in the golf cart as they do their race cars. The event has gotten so much talk that other events have followed in suit with trying too stage the same type of fun thing as part of their weekend race's. WE NEED AN ADVERTISER TO MAKE THIS THING EVEN BIGGER
RAW SUGAR TO HEADLINE BRACKET BONANZA ENTERTAINMENT NEXT SUMMER:

MARCH 1/2013
We are very pleased
to announce that we continue to put the final touches on the entertainment package for the 2013 Bracket Bonanza. And that the music end of things has been done and Raw Sugar will make its first trip to Luskville Dragway for the famous drag racing weekend.
Raw Sugar is a rock band which is tearing up stages and packing dance floors every time they play for the last 5 and a half years! But don't take their word for it. Come on out to a show! The band will have you singing along with their renditions of classic rock songs, dancing all night long , and screaming for more at show's end! Since its formation in January 2007, the band has played well over 100 shows, including dates in Ottawa, Cornwall, Smiths Falls, Renfrew, Prescott, Val Des Monts, Finch and more.
JETS AND NOSTALGIA FUNNY CARS TOO HEADLINE 32ND. ANNUAL BRACKET BONANZA: MARCH 1/2013
Canada's oldest and richest independent Drag Race is more than just a big money weekend for drag racers, as the event has a
reputation of being one of the best drag racing entertainment weekends going. And once again this year every effort is being made to make sure that. Yes the big money portion of the race has a lot too do with the excitement, racers from all over the us and Canada, The biggest prize purses in this country, $1000. to win a Jrs. drag racing event, live bands, fireworks, a golf car race, BIG DOLLAR high roller events Friday night, a huge Steak Bar-B-Que PLUS jet cars and nostalgia funny cars. What makes the Bonanza different than anything else all of the above, I guess a stock car friend of mine says it best, "yes of course where coming to the Bonanza wouldn't miss it, and that says it all for sure, even fans and competitors from other forms of Motorsports make the Bonanza a stop on their annual race car events. So once again Luskville Dragway will be adding Jet Funny's and Nostalgia Funny Cars to the show with Bill Hatlat returning for his second visit with his Funny car plus his son in law driving the competitions car. Diamond Jim Crownhart who is sort of like a part of ADM Motorsports after doing so many races with them over the years, from Luskville to Wawa, from Shannonville to St. Thomas, and From Grand Bend to Eliott Lake "The Man Diamond Jim" has played a part in the shows we produce and done a great job.
DRAG RACING IS SOMETHING THAT YOU NEVER GET OUT OF YOUR BLOOD: MARCH 1/2013
If you are someone who has ever been involved with drag racing you will know exactly what I'm talking about in this story of how once its in your blood you never get rid of it. And a couple of things this week brought this too my attention in a large fashion, one was the sorrow when a current racer sold their race car, and another was when I was contacted by a former racer who has been following are every move since he quit racing in 1987. Yes for Julie Dube who has been part of racing for long time now, selling her Camaro super pro car was something she dreaded doing, but felt it was the right thing at this time in her life, but quickly announced "I will be back". Coming too the track and not being able to race is the hardest thing any former driver can do, and for some they just don't come once they stop, but they cant help but keep track of what is going on, and today that is easier with internet. One such former driver, and someone who contacted me this week was George Giroux who started racing in 1968 and continued until he quit in 1987. George says he has always kept track of what
is going on, but found it easier to stay away from the track, an effort too keep
the bug silent so too speak. George started his racing in a F/SA Chevelle and over the years had numerous other rides including the famous Datsun 204Z Super Gas Car, The Red Devil Chevelle, a Street Roadster and his last car a Trans Am. George will quickly tell you, you never stop thinking about getting back into it, and who knows maybe I will one day, but he also can relate to anyone like Julie who is giving up driving for a while. Yes we often talk of Drag Racing as being the Legal Drug, as once your addicted its very, very difficult to get cured other than getting your fix every weekend behind the wheel. Over the years I have seen many racer's quit or so they said only too see them back behind the wheel somewhere down the road, I'm positive this will be the story here also. You can also tell by the pictures that camera's have come along way since back then.