RACE NEWS 2016
COVER SHOT:

JAMIE TUPPER HAS PROVEN OVER AND OVER THAT HE IS ONE OF THE VERY BEST S/P DRIVERS IN CANADA

BITS FROM THE PITS: OCT 31/2016
*Well somethings just never change, as often as we remind everyone that banquet tickets are going fast, and you need to get yours soon, many have not. We have warned everyone that we are expecting a over flow crowd this year and the room only holds 160, once they are gone , they are gone, so get off your butts and get your tickets before there are none to be had. This will also be the last time we remind everyone, if you are booking a room, make sure to use the admm code for the better rate.
*Derek Malcolm's Napa Track Points winning car is up on the jig at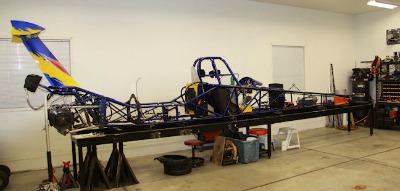 BW Race Cars and what we plan on doing is keeping everyone up to date on the upgrades that will take place on the car. This is good for anyone considering having it done on their dragster and is talk for one of our Major advertsiers. The car was dropped off at Brians and after stripping the panels off, the wheels off, the car was then elivated on to the jig where it will sit while the front suspension is being installed. This is not a quick fix by any means and will be will into November before the car leaves BW Race Cars for the paint shop. It will head from Brians shop, back too the D&D Performance Shop where a few more things will take place before the engine is put back in. Many will ask why the upgrades on a winning car, well I think the cleshea "you cant sit still in drag racing" is pretty accurate, and if you look at who was winning this past season? it was cars with BW Front Suspension. Kyle Jessup, Mike Chenier, Ed Lapointe, and Terry Miron just a few of the winners with this work being done.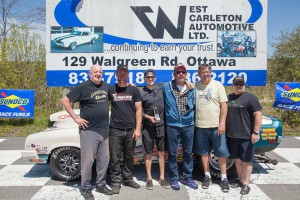 *
It was not a very warm day as you can tell by the hoodie on Kyle Jessup, but he and Carl along with the other employees at Precision concrete got some more concrete laid down at Luskville Dragway before the snow comes. We have a couple more days of work up at the track finishing up some small projects before we close the gates completey for 2016. That along with more improvements will greet the racers and fans when they head back to the track next spring. Some projects wont begine until the spring but we will keep you informed of everything that is gong on for 2017.

*
The sled folks had a lot of discussion going last week about a high dollar race for them and we have responded with just that for August 4th. $1000. to win sled only show will be part of the 2017 Bracket Bonanza, once again taking this event to another level o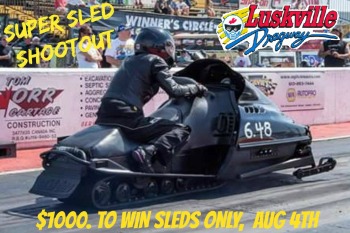 f total payout and competition. When we travel up north it is nothing to see close to 30 sleds competing at Elliot Lake, and 20 or so at Wawa. But locally we have only a couple of drivers like Jamie Radbourne and Bill Chesny who compete a few times at Luskville Dragway. So hopefully with this oppurtunity, and a time to show they want more events for sleds, the sled guys and gals will get out and make this happen bigger than anyone expects. Once again the fate of our sport (in particular a class) is in the hands of the drivers who want it. Send your committment to arnie.malcolm@sympatico.ca along with a picture of your machine, we will have a page just like the Super Pro High Roller page, with additions as they are sent.
TUPPER ON TOP OF THE WORLD AND THE NAPA POINTS CHASE ALSO: OCT 31/16

What can we say about Jamie Tupper that has not already been said, but we are going to try just that, for the 2016 Napa Auto Parts Money Tour Super Pro Champion. Jamie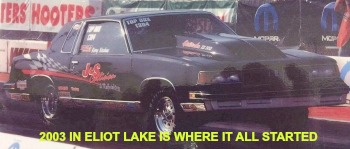 has pretty much done it all, championships, big dollar races in both Canada and the US, driver of the year and the list goes on. So you can see right off the bat that this is a well established driver who hails from Tilsonburg, Ontario. Jamie and his wife Shelia travel the country from North to South and West to East taking in Big Dollar Bracket Races, and taking lots of the money with them when they leave. Now it seems like we dont have to go back that far ago to Tuppers first big win ($5000.) and yep it happened at Elliot Lake and one of the Napa Auto Parts Show Me the Money Tour races. It also happened in a door car, but then Jamie like many others switched to a dragster, which he still competes and wins in to
this day. But in 2016 he won the Title and he did it in a door car, as after purchaseing a 77 Vega in the off season, Tupper came out with both barrels blazing storming to the points lead and never looking back. Now I think it would be safe to say that Jamie and Shelia love Elliot Lake as since 2003 they have visited the winners circle more than anyone esle. And things didnt change much as the Napa Auto Parts Tour kicked off in this Nothern town once again. Yes Tupper would start the season off like he has many times, with a trip to the winners cirlce and a points lead leaving the north. Now even though Jamie would not actually return to the winners circle he would pick up a ton of Money with his late round runs and would continue to lead the points chase from start to finish. A fitting Champ Mr. Tupper is, and that comes from everyone that racing with them, as this is a race team and a husband and wife who are liked by all.
CHENIER KEEPS THE BALL ROLLING FOR THE DOOR CAR CHALLENGE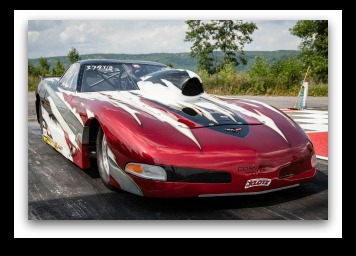 : OCT 31ST.

Your going to here lots of talk about our $5000. to win Door Car Challenge, July 1st. 2017 as we know we have our work cut out for us getting 40 cars but we are gong to try hard. This week saw us get one more car closer to that goal with the help of Mike Chenier who has thrown his name, and his newly purchased door car ride (2007 Corvette). Mike who had a great year with his dragster picking up a pile of money and winning some races, had been talking two car team all spring. He ended up buying a 70 camaro that just didnt fit the bill and was resold after a few outings to Butch Douglas of Belliville. Mike then set his eyes on the Corvette that Jamie Tupper had campaigned in Top Sportsman for a while, and it wasnt long before the Walley Stroupe built car came home. You see we say home as it started its life in Canada calling Luskville Dragway home as Denis Souliere was the first Canadian Owner of what is one of the nicest cars you will ever see. Mike who purchased a new Stacker from 1000 Islands near the end of the season will have no problems getting it to and from the races, along with his winning dragster. THIS JUST IN, we are please to announce the at we have signed our second persenter to the Door Slammer Nationals scheduled for July 1st.
BITS FROM THE PITS: OCT 24/2016
*
The possibilitys of a new semi pro car has risen in the last two weeks as former stock car tech inspector, and long time motorsports enthusiast Dave Brown is looking at taking a shot at drag racing. Dave has aquired the camaro that Marc Sauve campaigned for years and has indicated that he is gong to move to the drag racing world and the Semi Pro Class. Brown was the tech inspector at Capital City Speedway for many years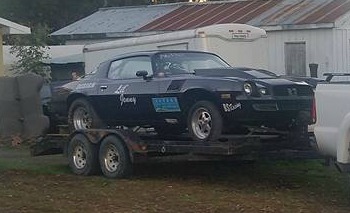 including the years that we operated the track (2005-2009). Dave was also instumental as part of the ADM Motorsports Cascar team that won a track championship back in the mid 90s. Luskville Dragway will very pleased if Mr. Brown should choose to be part of the action at this NHRA Facility and Semi Pro would welcome another expansion to our regular day teams.

*
More news for Street ET on race days, we will be doing more of it in 2017, but it will require your support if you want it to be part of the action. Right now we are looking at every three weeks or so, as part of our regular Saturday Race Action, we are also looking for an advertiser that might be interested in a title rights to a points series for them as well, it has to start somewhere. With all the new performance cars that can be bought right out of the dealerships showrooms, it seems like the perfect time to give it a go. Today is much like it was back in the late 60's early 70's where you could letterly go to a car dealership and buy a drag car, yeah you had to put slicks on them but on all accounts they where full tilt drag cars, that is the way it is today. Challengers, Chargers, Corvettes, Camaros, Mustangs and more can all be bought as drag cars from the dealerships.
ELLIS REGAINS TOUR TITLE IN SEMI PRO IN 2016: OCT 24/2016
It is very easy to say that Fred Ellis is one of the most popular drag racers on the Napa Auto Parts Tour, and it is easy to say that many were pleased that he regained his Sem
i Pro Title in 2016. Travelling from Stradford, Ontario, and driving by three or four other drag strips Fred travels to all of the Napa Tour races each and every year, and has done so for many years now. This years travelling was made a little easier with the additon of a nice new motorhome, to do the towing and staying in at the track. But no matter where he goes Fred makes friends with the fans and the racers alike and this makes it easy to say what we say about this racer. Fred who travels to all the races with girlfriend Angela and long time racing buddy Bill Nolan (2015 Semi Pro Champ) spend many an hour on the road just to get too the races. The fact of the matter is he drives by 3 or 4 other drag strips to be part of the Napa Auto Parts Tour, and the fans love him for doing that. This very laid back driver who is orginally from this area has lived in Southern, Ontario for a number of years so when he returns to Luskville Dragway which he does three or four times a season, its much like a home coming.
Ellis started the season off in Eliott Lake like all the Tour Competitors did, and here things started off pretty well at the first stop on the tour with a win in the Friday Night Gamblers race. But that is where the wins would stop as he would be shut out in the regular semi pro races both Saturday and Sunday. However even though no wins, he did go enough rounds to be near the top of the points standings leaving Elliot Lake.
Next stop would be the Bracket Bonanza, an event that he had always done well at, and that would be the case this year, as Fred picked up a big win on Saturday and that vaulted him into the points lead. Next up Wawa, Ontario where once again the most popular driver on the tour would not pick up any first place money, but would go plenty of rounds. And that would be the case at both the 4th tour event at Luskville Dragway as well as the last one at I-Car. At I-car Fred would have to double up with long time travelling buddy Bill Nolan, as engines wows in the Cuda kept it at home. So even though the wins where not as many as one would expect from this consitent multi winning driver, he would rack up enough rounds and points to retake his championship from good friend Bill Nolan. Whats in store for 2016, well a defence of his title on the Napa Auto Parts Tour is a certainty, and maybe a challenge for the Canadain Bracket Super Tour as many of the events over lap.
DOOR SLAMMER NATIONALS PICKS UP SOME INTEREST RIGHT OUT OF THE BLOCKS: OCT.24/16

The spotlight will be shinning brightly on the door car teams come July 1st 2017 and it has not taken long for a number of them to show their support. We hope that this d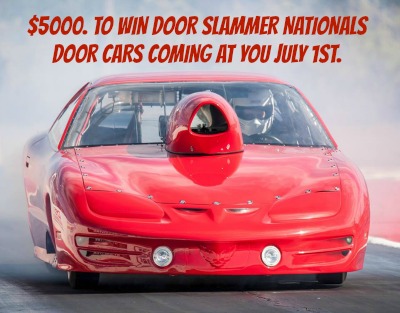 oes continue as we try hard to top the 40 car mark in the class come next summer. With the promice of more and more efforts for the door cars in Super Pro it is a time for ALL to show that this is what you want, and this race is the perfect place to do just that. Unlike the Bracket Bonanza's High Roller this event will be a showcase for the door cars, with them being the lead act so too speak, so again if you are a door car driver this is the time to show you want this. In conversations with people like Roch Beaudion, Grant Honeywell, John Forsyth and others they have made it very clear that they would support such an event, and we hope that others will lend their voice to this race as well. There is a lot of door cars and we have also made it clear that on any weekend we have over 8 door cars we will run split ladders, even on regular race weekends at Luskville Dragway. We have pointed out just how many door cars actually excist in our area and the area's around us and we really believe with everyones support we can do great things for the door car community. We have started a page for all of those who say they will try and attend, please add your name with the intentions of being there.

BITS FROM THE PITS: OCT 17/2016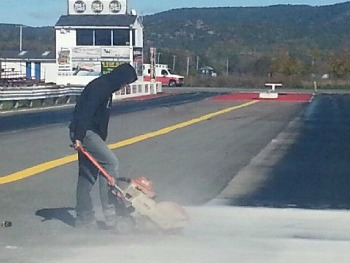 * As we spoke about in the weeksn leading up too the closing of the track, work was to begin the morning after closing day on some projects this fall to make our track better for the spring of 2017. Kyle Jessup of Precision Concrete Finishing was on the job Monday Morning, after winning 5 K Saturday it was 10 hours of saw cutting Monday. We will get a few on track things done this fall with more pit expansion in the plans for next summer, in an effort to continue to grow and make things better.
*There are going to be a lot of cars going up for sale as we head off into the off season so keep checking on our Drag Mart Page, and if you have something for sale get us an email stating such. This week sees a couple of Jrs. going on the block one being the Brody Bellieufille Jr. which he has just plain and simple out grown.
*Once again I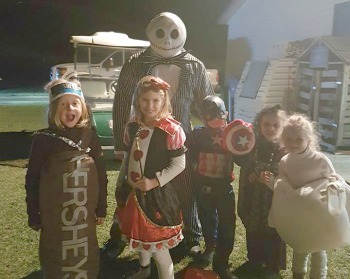 want to take some time to THANK all of those people that were part of our Octoberfast/Spooktacular, with out your particaption this event would not be what it is. Even with ROTTEN weather, the race running very late everyone got in the spirit of things. To see many spending money and effort on costumes, decorations, treats for the kids says alot about the people that race at Luskville Dragway. Many dont realize but it is the particaption like what we saw that weekend that takes an event to higher levels and in two short years this race has become a mainstay and something that we all look forward too the next season. We will work hard at making next years better, we will hope for better weather, but hats go off to those that even in the cold, wet, late night made it happen.

*
We have also been busy talking with new advertisers and old advertisers and we are very pleased to say that the responce has been incrediable as we work on that end of things for 2017 as well. We have said it over and over again our advertisers are a loyal and strong part to Luskville Dragway and with out them we would not be able to do the things we do, please support our advertisers when ever you can. THIS JUST IN look for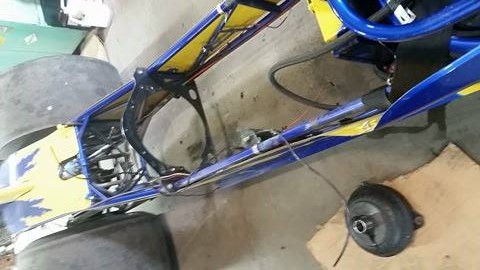 a new title rights holder to the Bracket Bonanza for 2017, we are full of fuel now and ready to run with what will be the greatest Bonanza of all times.

*
Speaking of running, dont think I have been up and down the highway as much as this past week, as we transfered everything away from the track and into storage or shops to be worked on. ADM Motorsports was busy with race cars, as Dereks triple crown winning Chromeworkx car was taken to D&D where Ed, Phil and the boys pulled the drive line for freshening, and then the car was on its way to BW Racecars for some front end suspesion work. With out question BW etched its mark with this unquie front suspension for dragsters, and does it work, just look at the winners line up from last season.

*
The responce to our $5000. to win Door Slammer event is picking up steam, as we are pleased to announce we have our first presenter sign on and more to come. We are working very hard to make this a special race and hope that if you are from that side of the ladder, or if you are a semi pro car that would like to take a stab at the money and run with door cars only, step up. For years now we have been working to do everything we can for racers to have a reason to own and race a door car. This is the second time we have ran a $5000 to wi
ASHLEY OG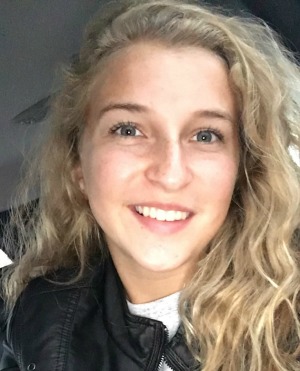 LIVE FINISH'S HER CAREER IN JRS. ON TOP: OCT 17/2016
It seems like it was only a few years ago the two young girls out of Jasper, Ontario starting drag racing at Luskville Dragway in Jr. Dragsters. And starting in 2017 both of those young Ladies will be driving what we call "The Big Cars" as Ashley Ogilvie will follow in her older sister Rachels foot steps next season. The 16 year old who has already made some laps in the big cars will do so in a recently purchased undercover softtail car that was bought from Jamie Tupper for competition in the Napa Points Championships next season. Ashley who has been a leader in the Jr.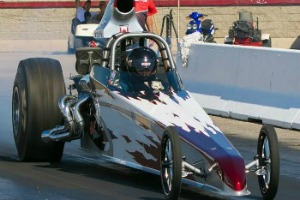 Program for a number of years finished her career in the class in style with the capturing of yet another track championship in 2016. This is something that everyone likes to do, go out on top and that is exaclty what this young high school student has done with her title being wrapped up this past weekend. Ashley attends high School where this 15 year old likes to play basketball and soccer, but drag racing is her passion. What will be totally unquie to Luskville Dragway and where ever the tour goes will be the Ogilvie Motorsports team will consist of three ladies driving dragsters. This in itself is once again something that Luskville Dragway will be the first to have, and im not sure if anyone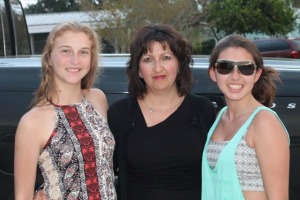 else will ever duplicate this. Im sure that Mike and Vicki must look back and wonder about that day they came into Busters Bar for a back to the bar party, and we all kept saying you should bye a Jr. for the girls. Well that was the start of what has turned into a incrediable story for Drag Racing, for the Ogilvies and of course for Luskville Dragway. If you believe in fate and I do, Mike and Vicki coming to Luskville with the dragster that weekend, then stopping in at the Bar and now look at today 4 top dragsters ready to do battle in 2017.
LANDYN URSLAK WINS AC TOWING SUPER TOUR JR. TITLE: OCT 17/2016
As you may have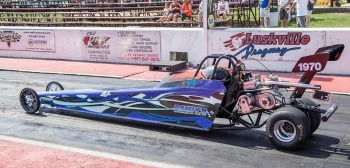 noticed this is the beginnings of our Champions write ups as we wrap up 2016 and get ready for the awards banquet. And as you have probally already read the story on the Luskville Dragway Jr. Dragster Champion, Ashley Ogilvie we would like to point out that there was one other Jr. Championship competition this past summer as well. Along with our three race Canadian Bracket Super Tour super pro and semi pro winners we also had a Jr. Dragster chase which Landyn Urslak took home. The air aparent to Ashley at Luskville Dragway with his runner up spot this year and title last year, Landyn kept the Urslak tradition of winning alive with his claim of the 3 race series title sponsored by AC Towing of Jasper, Ontario. Landyn who is fallowing in his Fathers foot steps still has a few years of Jr. Dragster Competition before he moves up too the big cars like his older brother Kayle did this past summer. The kid who always has a smile is a very tuff customer and will be one of the Jr. Dragster Competitors too watch in 2017, and until he moves out of this class.
BITS FROM THE PITS: OCT 10/2016
*
Well another season has come and gone, and I think most will say there was plenty to be happy about this summer, however one can not sit tight on the past and must look quickly towards the future. And that is the attitude we will take as work begins this week on more on track upgrades to greet everyone next spring. Even though we had a record number of rain outs in a season that was as dry as it seems, the summer was a success in many ways, other than the rain out record of course. But records where set on the positive side as well, as 71 cars entered the Sunday Portion of the Bracket Bonanza, and over 70 took part in the semi pro class at the fall Bracket Nationals. The new pavement was met with everyones approval and that along with the work that had been done in the pits the last two years has brought our track very much to the fore front in a lot of peoples minds. We will not rest on our laurals and plan on more improvements for next season as well as the ones that we are working on right now. We only ask for your support.

*
Now that the season is over our focus will also turn towards the Napa Auto Parts Awards Banquet which will come very, very fast Nov 19th. @ the Hampton at the Airport. If you have not got your tickets please make arrangements to do so, as there is a limited number of tickets this season.

*
I have to say that particapation is the key ingredient to anything you plan, and from its inception last year the Octoberfast/Spooktacular event has etched its mark in the Luskville Dragway Schedule. And that has been made possible by the raceteams that have made it a success, from thier competiton on the track too their particaption off the track, whether it be the decorating of their pit area's and trailers to the costumes that most were wearing, I take my hats off to all of you. Getting invovled, makeing it happen has always been our moto at Luskville Dragway, and you race teams say that loud and clear with the way you got into the spirit of what we have tried to create, HATS OFF to all of you.

*
A special thank you too Melissa and Phil Vanoppen for taking charge of the turkey deep fry, and a big thank you too Willy Katib of Willy's Alignment for the ten turkeys. There were many other people who helped out also and too you all on behalf of everyone thank you once again for a October"Feast" fit for a king.
OCTOBERFAST/SPOOKTACULAR IN THE BOOKS, NOW THE OFF SEASON BEGINS: OCT 10/16

Hosting anything out doors the second weekend in October is a "scary" thought even if it does have a Halloween Theme too it. And that was the case once again as we headed into our 2nd. Annual Thanksgiving weekend Octoberfast/Spooktacular event. With the weather man changing his mind every day the week prior too the event, it was anyones guess what would happen come the weekend. However Friday rolled around gorgeous weather wise and the pits filled fast, not like the Bonanza, and no not like the Falll Nationals but it was a much bigger turnout than year one and thats all one can ask for is a step forward. Time Trials got underway Friday at 4.30 and the gamblers race was well underway by 7pm. For Wes Clarmo and Dan Sproule the weekend got off too a great start with both drivers making thier way to the starting line in the finals for $700.00, and here Dan Sproule was the resipent of a red light compliments of Wes who went dead on red for the loss. The party atmosphere was well into high gear even on night one as many a bomb fire was already underway with many more to come b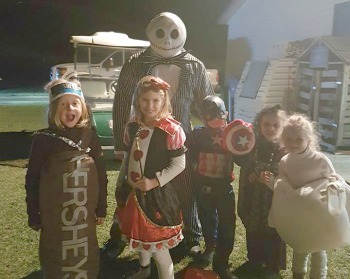 efore the weekend was done.
Speaking of bomb fires, saturday night saw the runner up and the winner of Super Pro do a real good job as Kyle Jessup "winner of super pro" and Derek Malcolm runner up had a pretty good one going after everything was done on Saturday Night, and most enjoyed it greatly. However we are getting ahead of ourselves, as Saturday morning started with no rain, and a forecast of no rain for 5 hours, WRONG, shortly after spraying was complete the rain came down and stopped everything in its track. But forecast, which had no changed said clear skies by noon, well try 2 pm but by 3.30 track was dry and we where racing. With very little stoppage the Jr. Dragster final boiled down to Landyn Urslak and Ashley Ogilvie with Miss Ogilvie taking the win light and securing her track championship in her last year of racing jrs. In semi pro 36 cars came too the lanes for first round and when all was said and done it was two cars from up North would do battle for the title. Don Lamontange of Sudbury would take on Reg Laporte of North Bay with Dons Mustang taking the win. And as early stated Kyle Jessup would once again add to his already Canadian Super Pro Drag Racer most winning racer of 2016, with a win over Derek Malcolm. When all was said and done racing was over at 8 pm, the cruise night saw over 100 cars come out for the last one of the year, the turkey dinner was incrediable, the kids had a blast visiting all the trailers and motorhomes for trick or treat. But lets make it very clear, its the people who made this race happen the first year, and that was even more evident this year, from the way everyone pitched in to help dry the track, too the way the teams got into the lanes in a hurried up way, to the way everyone helped out with dinner, it was something to see, and proud to be part of, we are very fortunate.
Even though it could have been a little warmer, mother nature gave us a pretty good day on Sunday and with cool air and bright sunshine it was only a matter of time before the race cars started to snap rear ends. Yes the traction was as good as it gets, with most drivers running their quickest ets of all times, and some laid down unreal 60 foot times as well. The new Street ET class which was not big but was fun, and it saw Brett Smith of Ottawa take the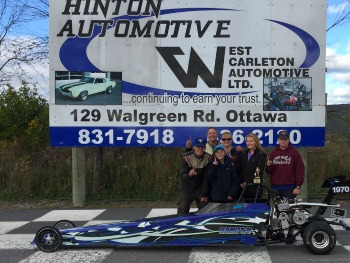 win over Gregg Kirkwood also of Ottawa. Jr. Dragsters was the realm of Landyn Urslak who also went out on a winning note with a win over Ryan Clarmo. Semi Pro was upset city as Kenyon Payne another former Jr. Dragster competitor beat Rob Graveline in the final, Kenyon and car owner Scott Payne worked around the clock to get the S-10 ready, and it paid off. Speaking of former Jr. Dragster competitors, Rachel Ogilvie won the J&S Collision Future Champion award with a win over Jacob Wilson who also had a great day in Semi Pro. Super Pro was one of the greart stories as Door Car vs Dragster was the name of the day, and after a all Ottawa Super Pro Final on Saturday it was only fitting that Sunday would see a all Montreal Super Pro Final on Sunday. Serge Forget would come up against Frank Para for all the money, Forget was best off the line but after changing his dial in, broke out giving Frank the win light and the big prize money. It was a very busy day, with 613 Outlaw cars, Street Cars and much much more, but in the end it all got done and it got done in style. Thank you to everyone who played a part in making this year a success, and work starts tomorrow on improvments.




The Octoberfast/Spooktacular theme was




evident as soon as you rolled in the gate




This guy has been part of both




Spooktaculars & was a big hit with all




This picture shows how bad the rain




hit us Saturday Morning, most thought




we would never race, but we did.




Kyle "teddy bear" Jessup was all




smiles as was his buddy




Dan Lamontagne was the big winner of Semi Pro "no clowing around"




Ashley Ogilvie had the competition bewitched as she won another one.




Future Champion, Rachel Ogilvie beat Jacob Wilson for the J&S Collison Title.




Scott Wilson was all smiles as his two




driivers did a great job on Sunday.


Brett Smith was the big winner in our all
new street ET class as we closed out 2016.
BITS FROM THE PITS: OCT 3/2016
*
Once again we want to remind all drivers that come 2017 EVERYONE must have a dial in board " no more shoe polish" . Ths is for Super Pro, Semi Pro, Jrs. Sleds and Bikes. This is a very small cost that will not only make things look more professional, but will also assist the girls in the tower for reading dial ins. There will be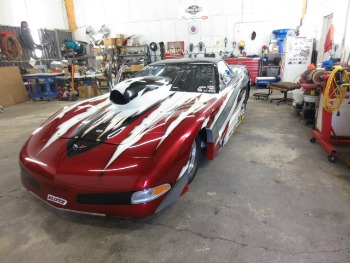 a few more rule changes to come and these will be annouced at future time, nothing of great cost.

*
Also once again we want to remind everyone about banquet tickets as that too will come faster than you can speak, and the room will only hold so many so get them now. Tickets will be avaiable at the last weekend at the track so get them there.

*
One of those drivers that we talk about in the article below who has had a incrediable year is Mike Chenier, who along with a number of wins, final round appereances has also been a mover and a shaker with his cars, and new equiptment purchases. Well as we near the end of the season Mike will be the first person we talk about that has added yet another new car to is fleet. Mike has purchased the great looking Corvette that Jamie Tupper had for sale on our drag mart.This is a car that use to call Luskville dragway home, as Denis Souliere was the orginal owner of this WallyvStroupe build car. This along with other door car news leads well into the next article we will write about below.

*
This past Saturday was our second last test and tune and cruise night of the season, and with cloudy skies being the norm for the entire day it was pleasing to see over a 100 cars show up on such a dreary day. Jody Doyle and her husband Mark where out making some laps in Pops Chevelle Wagon Semi Pro Car, who knows could there be another semi pro racer headed to Luskville Dragway, only time will tell. The Valley Imports Challenge went on Saturday Night as part of the cruise night and all things being said, bad weather and short notice, eveyone was pleased with the first stab at index racing for the younger crowd. Two class's where run in our first outing with 13.50 and 14.50 being the standards. Barbara Scott Medeiros a cruise night regular and someone who will be part of our street car challenge this weekend was the winner of the 14.50 class. She then went up against Jean Piche, and his turbo charged Honda which is one of the fastest imports at the track who won the 13.50 class with his driving abilities. Barb gave it all away in the finals with a red light, but admitted she had a blast which the others did also. I can also say that our Street Car Challenge this Saturday and Sunday could have some surprizes as the entire Burton Family (Luskville Dragway alumi) say they will be there to compete in this class.
LUSKVILLE NAPA POINTS WILL COME DOWN TO THE LAST WEEKEND: OCT 3/2016

The 2016 racing season at Luskville Dragway will come to a close this coming weekend, and champs will be crowned in Super Pro, Semi Pro and Jr Dragsters, and it will be done on a big dollar weekend. As we look back at this year it has been a very rewarding year for many of us, the track, the two series we are invovled in and obvisouly many race teams that have done well. Some drivers have had their very best seasons, some class's have seen some very good growth and hopefully that will continue. The one class that we are all concerned about is our Jr. dragster class as MANY of these drivers have graduated or will in the next couple of years, so new drivers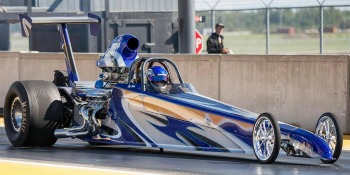 are needed. On the down side of things we had more rain outs in 2016 than in any other year that we have ran Luskville Dragway and thats over 35 years. However all the big shows did get in, and all the tour races did get in and that was a total plus.
As we head into this weekends event Super Pro will be the most exciting as 2015 Champ Derek Malcolm has Team Mate Troy Davis banging on his door for the championship only 100 points behind, so no mercey will be show amongst these two drivers. But neither of them will be able to just concentrate on each other as Mike Chenier who has had a great year is only 600 points out of first place. Semi Pro will go to Jim Hewitt who will win his first every points championship as he seals up the TDL Truck Repair Title for 2016. Ashley Ogilvie will finish her career in a Jr. Dragster in fine style as she too will be crowned the Champion for 2016. One of the things that we are proud of at Luskville Dragway is leading the way with new things, live ladders, split ladders and the new pionts programs that put points on the table after a buy back, IT WORKS.
HAS THE TIDE TURNED, AS MORE AND MORE DOOR CARS SEEM TO BE SHOWING UP: OCT 3/2016
As many of you know I have been a champion for more door cars in our sport for a very time now, and I think I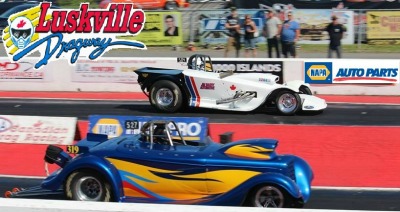 can honestly say that the tide has turned, as more and more door cars seem to be happening. Last week at our Napa Auto Parts final Show Me the Money Tour race @ I-car, door cars "almost" equalled dragsters in the numbers department. I have said it many times it is nesacary that we have more door cars in our sport (super pro) as over the last decade dragsters have almost taken over. So too see that what we have been doing with door pro, and split ladders working in my mind towards what we see now, we hope to continue that effort with some changes that are in store for next year and beyound. As we earlier talked about we will be going down to 4 cars next season before we combine the open bodied side (dragsters & altereds) with the closed bodied cars (door cars and roadsters). Now split ladders is something that we have only done at big races where there has been enough cars to do so, and that will continue next year with the oumerge happening at the semi finals round. but we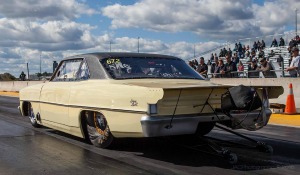 would like to propose something for our regular days as well, and first I would just like to give you a list of local door cars that we have the potential to draw from. John Forsyth, Derek Tapp, Dwayne Shultz, Chris Dennique, Ron Headricks, Denis Black, Jim Barry, Ralph Coe, Jeff Keyuk, Will Robertson, Tad Kaminski, Roch Beaudion, ADM Motorsports, Mike Chenier, Poalo/Shannon Giust, and Chris Carmicheal. Plus there is the chance that a semi pro driver or two would move over, in order to run for higher money as well in particular those that ran door pro (Rob Graveline, Pat Alaire, Rai Pillwein, Dick Stanton). So what we are proposing, and it will take the support of the door car contingent, is that any weekend we race if we have more than 8 door cars we will run a split ladder, this would take the support of the door car people, as the dragsters owners have always been there in large numbers. We will have lots to talk about this off season, and want to here from everyone. I can also tell you that we are currently under planning for a major, big dollar door car event much like we did three years ago with the $5000. Door Car Challenge, looking at July 1st weekend as part of the Randys Performance Bill Gaw Memorial.
2016