RACE NEWS 2016
COVER SHOT: RANDY URSLAK SMOKIN IT UP IN HIS RACETECH REAR ENGINE DRAGSTER

BITS FROM THE PITS: NOV 28/2016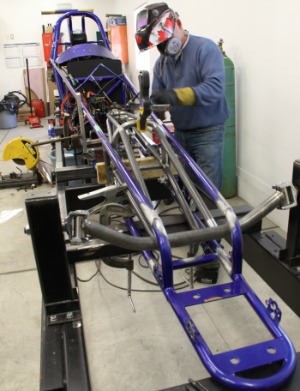 *
As we jokely announced at the awards banquet on Saturday Night " Brian White of BW Race Cars was not there because he was working on the new front suspension on DereK Malcolms Dragster. Well even though that was in tounge and cheek, Brian has been hard at work getting the 2016 track Super Pro Champions Car done, as Randy Urslak has already dropped his dragster off too have the same thing done to it. Brian has been a very busy person doing this front conversion, besides other things, as those that have had it done have nothing but priase for the outcome. Kyle Jessup, Terry Miron, Mike Chenier, Jason Leis, Ed Lapointe and Mike Chenier just to name a few. Of course this is just a small example of the work he does and look for some other stories of local race cars that are being updated by BW Race Cars this off season.

*
Street ET will not only get a chance to compete on a semi regular schedule next season, but we will also have a season ending points champion as well for this class. We have tabled with the bringing back a full out race day street program and feel that the timing has never b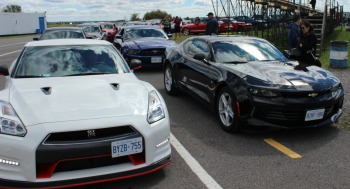 een better. The fact that we now have a newly repaved 1/4 mile race track, which is what they will run on, and the fact that there has never been a better time from a car manufacture point of view. Luskville Dragway has always been very fortunate to have the support of the street scene on our Saturday Night Cruise Nights. But we now feel the that there might be enought interest to run the street class on a race day. It will not be every weekend, but on select weekends of the year, which we believe will the best of both worlds for all. Malcolm Carpentry Opening weekend will be the first race day that will see the cars compete, you can find all of the dates on our 2017 Calendar which is already up. This will not change anything that happens with our very popular cruise nights, are MF Chassisworks Outlaw street days.

*
We often talk about what we feel makes the Luskville Dragway family different, the Octoberfast Spooktacular being one of those events that does, with everyone getting into the theme of things. Well this past weekends Awards banquet was another perfect example where when it was announced that the 2016 Banquet would have a yellow them to it, almost everyone got into the party with doing their part. Right from the Malcolm Carpentry Candy Bar, from the littlest person to most of the big ones, as Donald Trump often says, "It was a beautiful thing".
*
We also want to let everyone know that the dates for next springs Custom Car Show has been moved one week later and will take place on the weekend of April 29-30 and the EY Centre. We had no control of this move as we where upstaged by another show, which is the only way to say it. We are still looking for custom cars, drag cars, specialty interest veichles of all walks, if you are interested please contact me right away.
RANDY'S PERFORMANCE AUTO KEEPS A 36 YEAR TRADITION ALIVE: NOV 28/16


The season of 2017 will mark the 36th year that the Malcolm Family has run Luskville Dragway, and it will also mark the 36th year that Randy Urslak the owner of Randys Performance Auto in Kemptville has been involved with us. Randy has been a racer, supporter, promoter and financial supporter of the track for as long as we have been the operators, and we are proud to call him a friend. We have told the story many times, and we retell it every year at his race the Bill Gaw Memorial Weekend which has been held the July 1st weekend for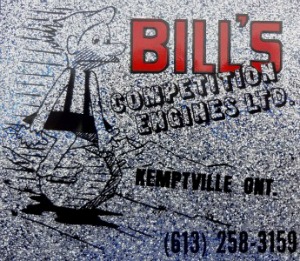 a longight hand man at Bills Performance Automotive in Kemptville. The Bills Competition Engine logo was a regular picture in many places back in the early days of drag racing, and was where Randy got his start driving a Camaro for Bill Gaw. Like anything times change, Randy moved on opened his own shop, Bill passed away, but Randy promiced to never let the name die, and that he has done each and every year with the Bill Gaw Memorial Weekend. Last year Randy even wen time now. Randy got his start in drag racing driving for the late Bill Gaw, and was Bills rt too the US and had them redo the orginal logo so it could be put on T-Shirts and had a bunch of them made which he handed out on that weekend. Randy's loyality to the past is as great as his loyality to Luskville Dragway with his stead fast support for decades. Of course Randy is also a fierse competitor who races at the track every weekend, and has also brou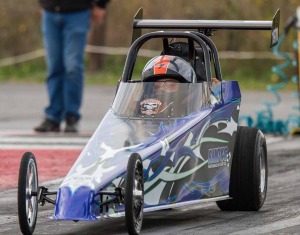 ght up three children who have or still do race there as well. Landyn Urslak the youngest was the 2015 Luskville Dragway Jr. Dragster Track Champion as well as the 2016 AC Towing Tour Champion. Middle child Kayle Urslak who also came out of the Jr. Dragster ranks was voted Rookie of the year in 2016 in the Super Pro Class. eldest Child and former Jr, Dragster pilot Randy Lyn Urslak attends Kingston University and this has derailed her drag racing career for now. As you may have read in the Bits from the Pits Randy is having a front suspension added to his Racetech Dragster as it seems to be the way too go.
Randys Performance Automotive will once again present the Bill Gaw Memorial Weekend July 1and 2 2017, which will include the $5000. to win Door Car Challenge. And yes you will see many Bill Gaw T-Shirts running around that weekend as Randy handed out a great deal of them last year.
Now this story would not be complete if we didnt mention the fact that besides raising three great kids, owing one of the busiest service centre's in the country, drag racing across the country Randy just happens to be the Deputy Fire Cheif of his community a full time job that keeps him pretty busy to say the least.
SEMI PRO RACER'S THROW THEIR NAME'S IN THE HAT FOR JU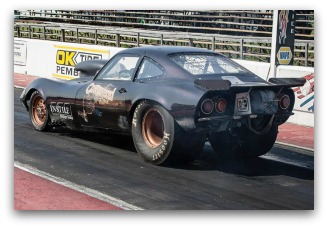 LY 1ST. NOV 28/16

When we put this Door Car Challenge together we knew that it would take a number of semi pro drivers to join the parade, in order to make it big. Well this week we kick things off with a couple of drivers with at least two more entree's to the July 1st big go for door cars. First up is Rob Graveline who is with out question one of the most consistent winning drivers in the Semi Pro Class at Luskville Dragway, and although he has not won a points championship yet he has always been knocking on the door to do that. Rob is a every weekend racer and is a very staunch supporter of Luskville Dragway, and was also a big s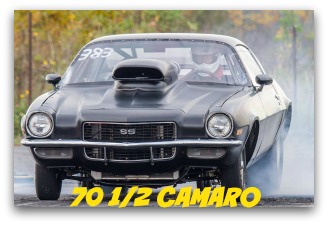 upporter of the door pro program we tried a couple of years ago. Rob will put his little brown Opel on the entree list for the $5000 to win Door Car Challenge coming up next season. Joining Rob out of the Semi Pro Ranks is Jordan Manufacturing owner Scott Wilson who is currently the owner of three Semi Pro Cars as says at least one and probally more will be in the race come the next summer. Scott who is always wheeling and dealing in the race car business currently owns a 1970 Camaro, and Chevy Powered Mustang and a Pro Charged S-10 that former jr. dragster pilot Kenyon Payne drives for Scott. So hopefully this is not the last of Semi Pro Drivers who join the parade as with 16 places being paid a lot of people are going to be in the Money come July 1st.

BITS FROM THE PITS: NOV 21/2016
*
The banquet is now in the books and the real off season begins in earnest as we all get ready for the Christmas, the winter and the supposedly down time. As usual the banquet was a great time, with eveyone getting to see each other one more time before we hibernate until spring so too speak. However the work never stops whe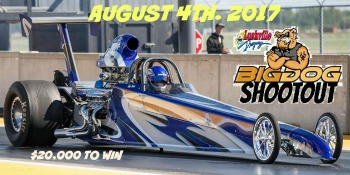 n running a race track and we will be working hard on scheduling, series, improvments and advertisers over the next few months and keeping you abreast right here on luskvilledragway.com.

*
We would like to remind all you door car guys that we need to here from you and your intentions of whether you plan on running the $5000 door car challenge, where not asking for entree's, just a committment to make it a success, get your name on the list. We also want to here from anyone considering the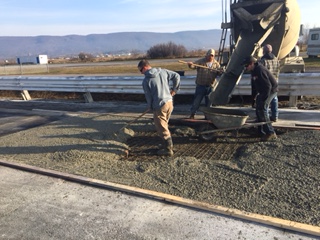 Busters Bar Big Dog Shootout at the 2017 Bracket Bonanza.

*
As you many have read on facebook Kyle Jessup and the precision concrete boys took advantage of what was an incrediable Friday past to pour the last concrete at Luskville Dragway. While most where spending Friday picking out what they would wear to the banquet on Saturday, Kyle and the boys where picking the right amount of calicum to put in the concrete. This will finish up the on track work for this fall, we do however hope to get some pit lane and pit area work ruffed in if the weather man continues to cooperate. Really have to thank Precision Concrete as well as Jason Hienze Construction, these are the folks who made this happen.

*
One of those Precision Concrete employee's who just happened to be part of the final pour was Arnpriors Chris Dennique who also took the time to fill me in on his off season updates. Frist thing he did inform of though was that he was in for the Big Door Car Challen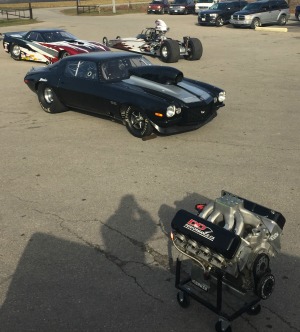 ge on July 1st. Chris also said they are hard at work rebuidling the engine to gain a few more ponies and they would also be painting the Camaro. Gone will be the blue and sliver and hello to some new colors, that we will unviel when the paint has dried.

*
Speaking of door cars, there was a couple of them changes hands on the Saturday Monring prior to the awards banquet. Ogilvie Auto and Fleet was the sight of quite a bit of excitment and racing movement as Jamie Tupper hit town to drop off two race cars, two motors and pick up one door car. Ashley Ogilvie was very excited to get her new big car home so she can polish it up for the new season, as was Mike Chenier who took delivery of his new door car ride the former Tupper Top Sportsman Corvette. Jamie also loaded up Chenier's ex Brian Thompson 701/2 Camaro to take home after the banquet. Also happeing at the same time was D&D Performance picking up from Jamie a couple of motors to freshen for the new season which will be upon us quicker than you can imagine.
BANQUET IN THE BOOKS, A GOOD TIME BY ALL AS PER USUAL: NOV 21/2016

For the past 35 y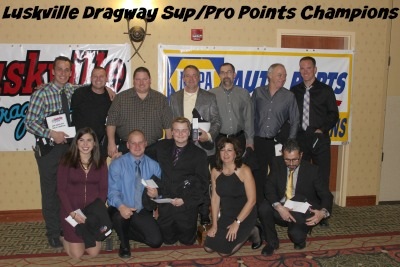 ears,I think it is safe to say that the awards banquet has always been a good time and this year was no different as everyone came together after a little bit of off time. Many of out of town racers and teams where in town early Friday and in some cases as early as Thursday, so a few pre banquet parties and drinks took place long before Saturday Night. The evening lead off with a few more drinks a great dinner and some reaquainting with friends. Next up was the introduction, and a brief speech by Arnie Malcolm, and then it was on too the awards. There was a ton of these to take place as besides the actual Napa Auto Parts Track Series there was also the Napa Auto Parts Tour series as well as the AC Towing Jr. Tour. Mixed in amongst the awards that where known by the points standings was a number of awards that where not known until S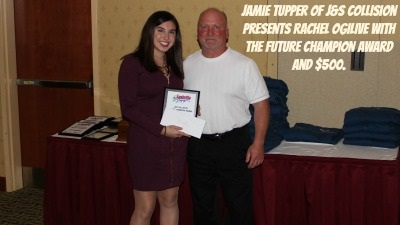 aturday Night. Following the awards Malcolm once again took too the mike to fill eveyone in on all the things that where planned for 2017 and I think it would be safe to say that most where excited about what they heard. Thanks must go out to all of those that where part of the evening, the Hilton for taking care of us so well, Derek and Taz for the Candy Bar, which is very popular with everyone, and all the advertisers who particapated in the official end of the season. Yes we can now say the season is over for sure, but with Christmas less than two months, the indoor go cart race in January, the Tree Party in Febuary, a small vacation in March, Drivers Meeting in April BOOM the 2017 racing season will be upon us. Congratulations to all the winners.

Kyle Jessup along with his Lady
Meagan enjoying the Driver of the
Year Award for 2016.

Joining Kyle with big wins was Derek
Malcolm who made it FOUR years in
a row as Super Pro Track Champ


The Napa Auto Parts Tour Champs
with Champion Jamie Tupper second
from Left.

Some of the Malcolm Grand Children
took part in the presentations too
the Jr. Dragster winners/

The Napa Auto Parts Tour Semi Pro
Champions with Tour Champ Fred Ellis, Dale Phillips, Dan Sproule
& Bill Nolan.

This years Jr. Dragster winners
where front and centre at this years
awards banquet

The Semi Pro Class had a great
year at Luskville Dragway as can be seen by this big group of winners

And speaking of winners this is the
Man that won it All Semi Pro Track Champ Jim Hewitt & Daughter Ali

These three amigos are also part
Of the Semi Pro Family at Luskville, chilling between drink
SPECIALITY AWARDS GO TO JESSUP, CLARMO'S, AND URSLAK: NOV 21/2016

Heading into the banquet many of the awards are a given of who gets them, but a number of awards are not kown until the night of the affair. Driver of the year and all of the rookies in the class's are never announce until the night of the awards, and this makes these awards that much more exciting and meaningful to say the least. The Premier Award is of course the Driver of the Year, with many of the stars of Luskville Dragway since its birth having their names etched on this particular award. And when Kyle Jessup was announced as the 2016 driver of the year, I dont thin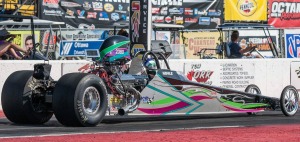 k there was a person in the room, and for that fact out there anywhere, that would have a hard time with fully agreeing with this choice. Jessup was by far the winningest money earning right across the country this past season, as well as claiming the Championship in the Canadian Bracket Super Tour. Besides his complete dominance of the Super Pro Class in 2016 it should also be pointed out that this young man is o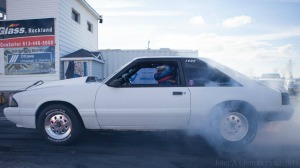 ne of the first to jump in and lend a hand with what ever has too be done at Luskville Dragway, a very deserving winner. Super Pro Rookie of the year was won by Kayle Urslak who made the jump from Jrs. to Super Pro with ease wining many rounds in his first year as well as his first race and King of the Track on top of that. The Jr. Dragster Rookie of the year was won by Ryan Clarmo who was joined on stage by his Dad Wes Clarmo who was also voted the winner of the Rookie of the year in Semi Pro. This is with out a question a first for Luskville Dragway, with a father and a son winning Rookie of the year in the same season, Congrats too all the winners.

BITS FROM THE PITS: NOV 14/2016
*
Our next publication will bring you all the details from this years banquet, the winners, the champions and those award winners that are unkonwn until banquet night. Then the real off season begins, and the rumour mills will run overtime, but one th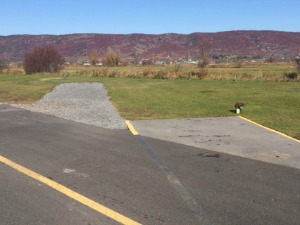 ing is for sure, spring will be upon us in know time so make sure your ready for 2017. Also remember to support those that support us when ever you need our advertisers services or products, remember with them we go know were.

*
And with spring comes test and tune, and opening weekend, and if you are someone who thinks they may want their own reserved parking spot let us know. We are adding two or three more just like the Chew That Racing Teams spot and will be first come first serve. So never worry about where your parking, never worry about the weather leading up to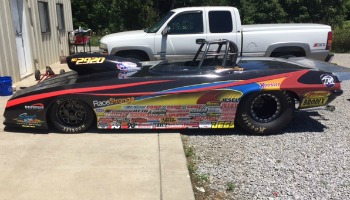 the weekend. All private parking spots are also first right of refusal for each following season. All personal spots MUST have personal parking spot sign supplied by the racer.

*
You have been hearing a lot of talk about the door cars and the split ladders and rumour after rumour of more door cars and more cars for the door car side of the ladder, and here is another rumour. We will keep you posted as this unfolds but once again great for drag racing and in particular local drag racing, the Napa Tour and the Canadian Bracket Super Tour, stay tuned.
MALCOLM MAKES IT FOUR IN A ROW, FOR TRACK SUPER PRO CHAMPIONSHIPS: NOV 14/16

This next article is one that I have had the pleasure of writing for the past four years, and it is about an individual who I am very proud of, Super Pro Track Champion Dere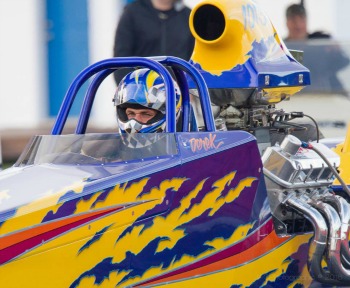 k Malclolm. The 33 year old racer who is married with two young girls has been a force to reckon with since he started driving the big cars 17 years ago. Jumping straight out of Jr. Dragsters and into a Undercover Dragster, his very first pass ever should have been an indicator of whart was too come, as prior to the final purchase of the car Derek made a solo run in what was back then a very sophisticated dragster. On that run Derek went out did his burnout, staged up and promptly cut a perfect.500 light, which not only sent a message to the competition, but also sent us a final message to buy the car, which we did. That car by the way still too this day competes in Newfoundland, with its 7th or 8th owner. Over the next years Mr. Malcolm would have the pleasure of driving more cars than most do over their entire drag racing careers, with more dragsters, an altered and even a door car (that did last long) and more dragster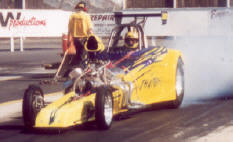 s. Over those years Derek besides growing his drag racing acomplishments, he has also grown his small Carpentry Company into a thriving business that keeps him very busy during the week. Derek is also kept very busy with the ins and outs of the running of the Luskville Dragway and in particular all of the electronics end of things. He along with a number of other key staff members are also responsible for the set ups and tear downs at the airport venues we have the pleasure of being involved with. Even though it seems like it was not that long ago that he started his big car career, when one looks back 17 years is a long time, a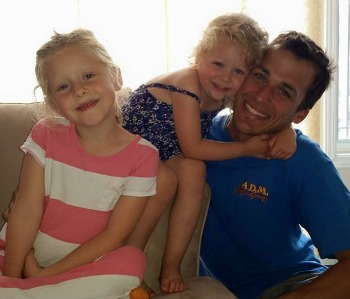 nd yet he has so many years ahead of him also. Besides the last four years, Derek has also won the championship in 2003, 2007, 2009 which also puts him a leaque of his own having winning the championship more than anyone else in the history of the track. Other than one year of those seven, the championship was won in a dragster, the exception was the one he won with the batam altered, 2017 could see the him battle for it in something different as well. Besides being busy with his business, and the drag racing Derek and Taz's girls keep them both very busy as well, with swimming, gymastics, soccer and dance, and if Derek has his way Jr. Dragsters one day as well. What will 2017 bring, ADM Motorsports has been making it very clear they plan on running something on the door car side in the new season, and also that Derek just might compete for the championship on that side as well, only time will tell.
DOOR CARS COMMITTING IS SLOW BUT WE ARE ONLY IN NOVEMBER: NOV 14/16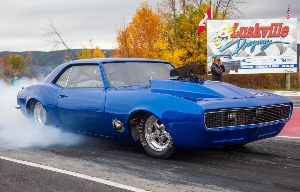 The list has been slow to grow but it is only November and most are not thinking about drag racing right now, and if they are its on freshening. But we cant point out enough, how important it is for the door car (street roadsters as well) guys and gals not only to support the BIG DOLLAR race, but to get their names on the list to show everyone, including those advertisers that are supporting it, that you want this type of race. We have worked very hard for the door car racers and we believe it has paid off with more and more of them being part of what we do. The split ladder concept will take another big step in 2017 with the combing not taking place until the semi finals. And the announcment of this $5000. to win Door Car Challenge is another way of showing everyone that we are working hard for the door car crowd, but we need your support.
So with that as a back drop this week, we bring you the latest entree, and it comes from Carleton Place, Ontario and Brian Swayne, who along with driving partner Tom Cline are no strangers to Luskville Dragway. Brian has spent most of the last two years rebuilding the car and only made a late season appereance in 2016. Word now comes that the very familiar red paint scheme will also be gone when the boys show up in 2017. We would also hope that some of our semi pro competitors that supported Door Pro would support this race, as many of them have asked for races just like this.
We can also tell you that Dan Lanctot of Montreal, a regular on the Canadian Bracket Super Tour and someone who makes a few stops each year at Luskville Dragway,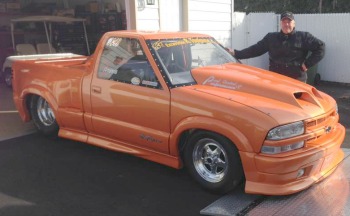 is also going to be back on the door car side of things in 2017. Dan has purchase this trick truck from another Montreal Racer and will campaign it in the new season. Dan sold his Vega from 2015 to Jamie Tupper who went right out and won the Napa Auto Parts Money Tour Championship, and has had a number of teams indicating they may run the door side or both in the new year. Dan is a very capable driver who dont be surprized if we dont see the truck in the winners circle very, very soon. But once again this is another great sign for the resurgence of Door Cars (trucks) in Super Pro and Bracket Racing on a local level.
BITS FROM THE PITS: NOV 7/2016
*
With out question this is the quitest time of the year, as everyone winds down, gets ready for the banquet, looks down the road to christmas, a winter vacation, oops spring test and tune is upon us. Yes time fly's by very fast and with that in mind keep in mind to keep us posted on any and all changes you plan on making in your 2017 racing program. There is lots of rumurs going around about more door cars in 2017, more fast outlaw street cars and so on, but let us know so we can let everyone know. We also need the door car community to get their names and photos on the list for the big door car race July 1st. if you are a door car person then get behind this event, it could be the start of something even bigger.

*
This next story is very cool, and it follows very much in the foot steps of many other stories that have come out of Luskville Dragway and the racers that race there. Stories like Super Pro Regular Randy Urslak being promoted to Deputy Fire Chief, or his Daughter Randy Lyn going to Queens University, or Rachel Ogilvie going to one of the most prestiguous business universities in Canada, Western University. All current or former racers of Luskville Dragwa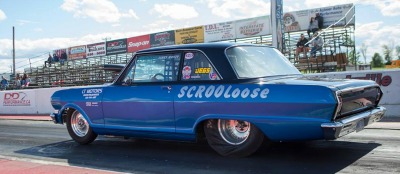 y, well this week we would like to tell you about Luskville Dragway Semi Pro racer Larry Whitty, who just this past week was honoured by the Governer General of Canada, presenting him with the Medal of Bravery. YEP Larry put his own life in danger when coming upon a horendous car accident that saw the driver trapped inside a burning car. Larry along with another individual put their own welfare aside as they worked at the buring and exploding car to free the trapped driver. As we have seen in many cases, and as we have pointed out many times, it is a special group of people that race at Luskville Dragway, and once again that has been proven. We congratulate Larry, who besides picking up the Medal of Bravery, also just picked up an enclosed trailer, no more sitting at home when the weather is not 100%.

*
And sp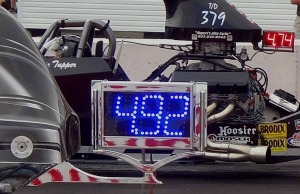 eaking of standing out, make sure your dial ins stand out next season with a new dial in board which is mandatory for all class's in 2017, super pro, semi pro, Jrs., sleds, bikes and door slammers. Christmas is just around the corner so we thoght this would be a good time to just remind everyone of this new rule. Everyone is always looking for something to get that racer who has everything, well trust me , there are a lot of them who dont have dial in boards. And also remeber to buy it from one of our advertisers, remember to support those that support us.

*
As some of you may know or not Pro Mod racer Paolo Giust will not only be competing in the PDRA Pro Mod wars next year but he will also be batteling it out in the Outlaw 10.5 Wars as well. We dont have any pictures yet but long time Luskville Dragway suppoter Mr. Giust is having a 69 Camaro built at G-Force Race Cars right where is Winning Pro Mod Corvette was built. The Pro Mod is close to having repairs done after a close call with a couple of walls in Norwalk back in Sept. Paolo promices some pics of the new car, and look for it too debute in Florida in Mid Febuary with the Pro Mod running the week before in Bradenton. We will post pic's as soon as we have some too do so.

JIM HEWITT CAPTURES ELUSIVE SEMI PRO TITLE FOR 2016: NOV 7/2016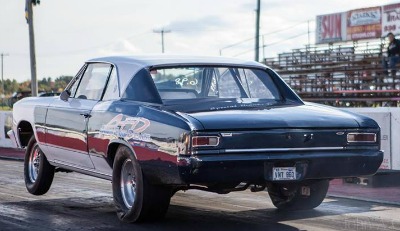 For years now we have been working hard to grow our Semi Pro Class, and thanks to support of people like Greg Whelan and his company TDL Truck Repairs wde have done just that. And for anyone racing in this class trying to win a championship has gotten a whole lot harder, just look at the last three years, and three different champions. The addition of many new teams and the continued support of those that have been around for a while has seen Semi Pro be a hard fought battle right down too the wire. And one of those teams that has been around for a while is the Semi Pro Team of Jim Hewitt and the Hewitt Family Racing. A two generation race team that use to be a two car race team let the pack right out of the gate, winning opening day and the Andre Fearrey Memorial Trophy, and they never looked back. Jim who is a first generation driver was often accompained by members of the family including, siblings, and brothers. Jim did a pretty good job and was more than once finding himself in the winners cirlce in what will go down as his very best season ever at Luskville Dragway. I think it would also be safe to say that one of the hightlights of 2016 would be his victory over Rob Graveline in the Bracket Bonanza Finals on Sunday this season. Now couple that with another big dollar win at the Fall Bracket Finals and one can quickly see why 2016 will go down as one great year for Jim Hewitt. The team plans on regrouping and defending their title in 2017 which if all indications are right should see Semi Pro once again produce a great deal of great racing in the TDL Truck Repair Championship Series.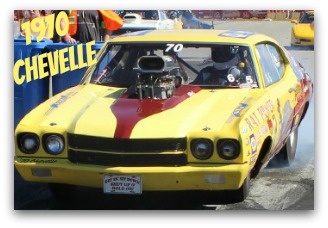 DOOR CAR NATIONALS GETS ANOTHER ENTREE: NOV 7/2016

We are off to a slow start but we certainly believe that by the time July 1st. rolls around things will have kicked well into high gear. However this week does bring us another out of town entree for the Door Slammer Nationals. Denis Labbee the grandson of Veteran Drag Racer Bruno Serre of Blind River, Ontario. Denis who campiagns a Nostalgia Altered on a regular bassis is no stranger to Luskville Dragway having travelled there many a time as a crew member on Grandpa's 1970 Chevelle, as well as competing with his altered. Well this trip will be with the Chevelle, but not as a crew memember as Denis will be wheeling the familar yellow and red car. This is a great example of what we are talking about as people who want to see the growth of the door car class are hauling from far away to lend their support into making it a success, and it will take everyone to do just that. We can tell you that we have signed two presenters to this event, as they too have see the benifiet and the excitment of this race. The more presenters we sign the lower the entree fee will be as we try to also set a standard with that as well. If you are a door car person then get your name on the list, if you are a business that would like too help make this happen, get your name on the flyer.
MARK'S, DAVIS AND MALCOLM LEAD OF THE BIG DOG SHOOTOUT ENTREE'S: NOV 7/16

Yes we know,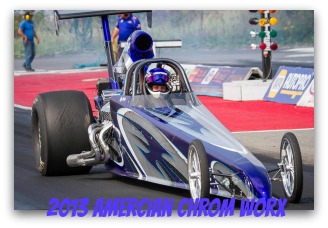 its months away, but the excitment surronding the Bracket Bonanza doesnt wait, and the 2017 version is shaping up to be the best ever. With Friday now being a complete race day, exspect things to heat up fast and furious. Yes the event just keeps getting bigger and bigger every year, and with last years overflow in the pits plans are underway to expand the paving in the pits to give more paved parking spots. So even though it is early for the Big Dog Entree's we firmly believe it is never to early to start. Leading the way is year two winner Troy Davis and his American Dragster, Davis would like nothing better than to put his name back on the big check after having it happen 7 years ago. Troys win in the second year of this event came at the expense of Tommy Orr who was competing at Luskville on a regular bassis back then. The next earlier entree is 2012 winner Frank Mark Sr. who is with out question the winningest driver of all time at this particular event. There is no question that this competitor comes into the race with a target on his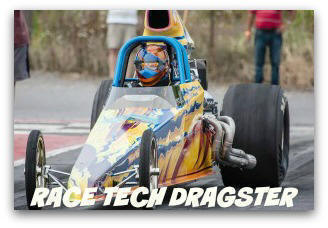 back, as many know in order to win the Bonanza your probalby going to have to it by going through this tuff racer somewhere along the way. And if one Mark against you isnt enough, the third entree this week is Frank Mark Sr. someone who has left his "Mark" on this event also. Winning the Big Dog in 2013 Jr. can no more be taken lightly, as his Dad Can. The fourth and final early entree this week goes too current and four in a row track points champion Derek Malcolm who also knows what its like to win the Big Dog, as he did so in 2014 over none other than Frank Mark Sr. So the early entree list kicks starts what we believe will be the best Big Dog Ever and what we believe will be the best Bracket Bonanza of all times.
2016

OCT

.