RACE NEWS 2016
COVER SHOT:

THE LINE UP WILL BE HUGE WHEN WE ROLL INTO ICAR FOR THE LAST NAPA TOUR RACE OF 2016

BITS FROM THE PITS: SEPT 19/2016
*
Ok only three weeks until the end of the season, and our fall "Spooktacular" Melissa and Phil are taking charge of the food once again of our annual Pot Luck Turkey Dinner, Willy Katib is supplying all the turkeys like he did last year, so don't forget too let them know what you can bring. Last years event was HUGE and Willy is doubling the number of turkeys this year, and I'm not talking about any of the racers here, but the ones we will be eating. Also remember its trick or treating for the kids so decorate your pit area, and be ready with goodies when they come around. The spirit of Luskville was very evident last year and we expect more of the same this year. And just a quick reminder about banquet tickets get them at the last events of the year make it easy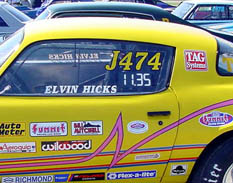 on everyone. Also a reminder to the Future Champions Competitors your event will be run Saturday after the regular program. This event will be a points battle decider in Super Pro as the points are tightest they have been ever. A number of drivers will have to be at their best to secure the positions they hold or hope to hold by the end of the weekend. This is also a race where out of town racers will play a BIG part in the end results for the points battle which adds to the excitement.

*
Last season we made it mandatory for sleds and bikes to use dial in boards, this move made it quite a bit easier to run eliminations and caused a LOT less wrong dial ins . Starting in 2017 All Semi Pro and Super Pro Cars must have a dial in board as well. This is something that does not cost much and is something that makes for much, much smoother running of the events. We would suggest that you get that taken care of over the winter so everyone has one for the beginning of the season next year. This rule is in affect for Luskville Dragway, The Napa Auto Parts Tour, and the Canadian Bracket Super Tour.

*
For those headin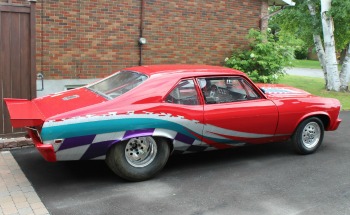 g up to I-car hope you can make it Friday, gates will be open until 10. pm, We will be starting time trials at 9am Saturday Morning Sharp, are goal is to give everyone two time shots before eliminations, DO NOT BE LATE. We have a lot of racing to do both Saturday and Sunday so be punctual will be crucial to the success of the event.

*
It did not take long for ADM Motorsports to sell the good lucking 1970 Nova that brought too town a month or so back, and the great news is it is going to stay locally. Dave Silliker, yes a former Drag Racer in fact drove a dragster for ADM Motorsports a while back, is ge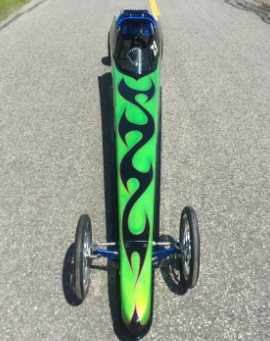 tting back into the drag racing business with his own team this time around. Dave plans on having his son driver the Nova while his intentions are to climb behind the wheel of a dragster once again. Silliker is a good competitor and a good driver and is also a second generation drag racer, In fact Dave and his family grew up just down the road from Luskville Dragway before moving to southern Ontario, and now back in our area were he runs a successful contracting company. More good news for local drag racing and Luskville Dragway.

*
Just a reminder to all the Jr. Dragster competitors that you will be running for Wally's at the OctoberFast Spooktacular coming up the thanksgiving weekend in Oct. This is our final race of the year and we are hoping to have some visitors from out of town making our Jr. Class a little bigger than normal. This will be the final Jr. Race for at Least one competitor who plans on moving to a big car for 2017. This weekend was so much fun last year that you wont want to miss out on any of the action this season.

*
MF Chassisworks will be presenting the Oct. 8th Street Car Challenge which will also include some cars from the Southern Ontario Street Outlaw Cars which could prove for some fast, fast times for the locals to run against. The Ontario Outlaw Cars is looking to have a full out race at Luskville Dragway in 2017, this along with the interest from the 10.5 cars out of Quebec, as well as the Motorcycle Organization in Quebec proves that the done improvements and the planned improvements have been noticed. We want to also point out that we will be testing the waters for a new "pure street" class for next season and it is exactly what it says it is, street cars, no slicks, no open headers, just a street car, bracket class. If this is something you would like to have every Sunday then get out and support it on Oct 8-9.
SPLIT LADDER TO MERGE AT SEMI FINAL ROUND IN 2017: SEPT 19/2016

I don't think anyone can argue that Luskville Dragway has not tried very hard to be fare with the door car community and have done everything in its power to give drag racers a reason to run a door car. Even though ADM Motorsports teammates Derek Malcolm and Troy Davis have raced nothing much other than dragsters for the past decade or more, Lu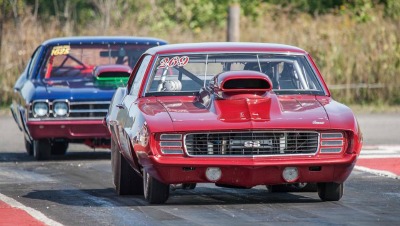 skville Dragway has continued to put programs together that are beneficial to the door car contingent, and we will continue to that in 2017 with yet another move that we believe is good for door cars, and good for drag racing. Beginning next spring every time we run a split ladder the door cars and the open bodied cars will not merge until we are down too the Semi Finals or four or less cars remaining in competition. This past year saw that merge happen when we where down too the quarter finals, but the new move will put more door cars in the money and I believe give them a fare chance at winning some of the Big Dollar Events. One only needs to look at the Canadian Bracket Super Tour Points Standings where the top 10 cars are all Dragsters. Nothing against dragsters but we definitely need door cars in our sport, that is where it came from and I believe it will help make our sport more attractive too the average fan in the stands. Will this get more door cars out too our big races, I firmly believe so, will it put a door car in the winners circle at the Bracket Bonanza, only time will tell, one thing is for sure it is not detrimental to the dragsters and should be good for our sport, so i firmly believe it will be goof for Luskville Dragway, the Napa Tour and the Canadian Super Tour.
BITS FROM THE PITS: SEPT 12/2016
*
OK that takes care of another weekend double header at Luskville Dragway and now we set our sights on two weeks down the road and the Napa Auto Parts Tour Race at I-CAR, and then the OCTOBERFAST/SPOOKTACULAR back at Luskville Dragway the thanksgiving weekend to finish out the season, here anyway. We do have a test and tune Saturday in between now and I-Car as well as in between I-Car and the Thanksgiving weekend, but believe me when I say it will be over fast. We really hope that all of our regulars at Luskville Dragway will make the trip to I-Car as its time for us to return the favour so too speak after the incredible large turnout of racers from Montreal at the Fall Bracket Nationals. We also want to remind everyone about Banquet Tickets, they will be available at the track until the end of the season as well as at I Car.

*
Just a reminder also, we have not talked much about it but we do have the Future champions race coming up at the Octoberfast Spooktacular event, where a number of former Jr. Dragster Drivers will get a chance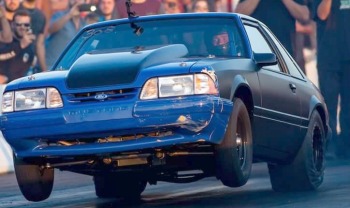 to race for $500. compliments of J&S Collision. These are drivers like Bradley Shields, Rachel Ogilvie, Kayle Urslak, Dan Pillwein, Chevy Morrow, Steve Clarmo, Jacob Wilson, Kenyon Payne, and any other Jr. Driver that has moved up to the big cars over the last couple of years.

*
We have some more exciting news about the final Napa Auto Parts Money Tour event coming up at I-Car, especially if you are a fan of the 10.5 Tire cars, as we have added them too the program. These monsters are fun too watch and a handful to drive, (which makes them fun to watch). An 8 car field with one alternate have been added too what is already a full weekend of racing, this could be the largest turnout of Super Pro Cars anywhere in Canada this year, (71) is what we are trying to beat, the number that was set at this years Bracket Bonanza. Just a reminder for fans here in this region, if you take the 50 out of Gatineau it is a sh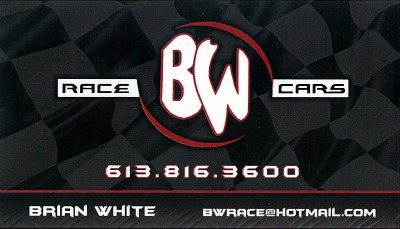 ort and scenic drive down to Mirabel and the I-Car circuit.

*
We have been pointing out how fast the season is coming to an end, and the fact is many people are starting to set the wheels in motion for next season, and not just Luskville Dragway, but many of those that race there as well. And with that in mind we would advice that whether its engine work at D&D Performance or West Carleton Automotive, or chassis work at BW Race Cars or MF Chassis's, support those that support us, and book early, these shops will be busy. Brian White has a least two dragsters coming in for the front suspension that made its way to more winners circles this year than you can count.
RANDYS PERFORMANCE BONUS BUCKS WEEKEND: SEPT 12/17

Well the weatherman has had a say all season long and that continued this past weekend as headin
g into our last "regular day race" and the Randy's Performance bonus bucks weekend he was saying nothing would happen on Saturday. Now that was Friday they where saying that, and although we did not get the entire day in we did get the Nostalgia Class done, and got the cruise night in even though that was ended early as a major thunder and lighting storm rolled through with heavy rain. The Nostalgia Class was won by Carl Turpin of Gatineau driving a beautiful 1967 El Camino. I have to say that my hats go off too the 100 cars that showed up for the cruise night even when the weather man was telling everyone that they should stay home and not get wet. There was lots of talk about next weekend and everyone coming out, as most know there is only FOUR more cruise nights left before the season is done. So as a few partiers kept it going for a while everyone starting to think about Sunday and what would the weather bring .
Well Sunday Morning rolled around, after a full night of rain and once gain the weather man had changed his mind, which only made about 15 times since Friday. However even though there was some drying to do, the sun was peaking through and it looked like we where heading into a good day. Well a good day would be putting it mildly as over 60 street cars, including the Ottawa Mustang Club showed up only to add to what is usually a day that reminds everyone of what it used to be like in the 80s at Luskville Dragway with a large contingent of street cars to compliment the race cars. In the Jr. Dragster Class, Ashley Ogilvie did what she does best, win drag races and that she did with a victory over Nate VanNoppen in the final. Ashley had a special crew member as my granddaughter Lila spend the entire day learning some of the ropes of the Jr. Dragster World, hopefully some day soon to step into one. The Semi Pro Class was mostly local cars after a weekend that saw a record setting number of semi pro go down the track. Pat Allaire who broke his mustang first thing in the morning, went home to get the other car, came back and went on to when the final over Joe Doyle, giving him a shot at the King of the Track against the winner of Super Pro.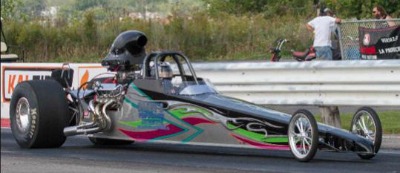 This was a story in its own , as Kayle Urslak driving a Racetech dragster in his Rookie Year went to the finals in a race that his Father Randy Urslak was making possible with his sponsorship. Troy Davis would be his competitor and with both drivers cutting .011 lights we knew we where in for a good one, with Kayle taking the win light. Davis who had been running good all day had changed his dial which was a mistake causing a big break out at the top end. That set up a run off between Kayle and Allaire with Kayle finishing out what was the most exciting day in his racing career with another win light and a Wally to take home. The Mustang club had a number of class winners also which we will post at a later date once we relieve the results from there coordinator. First off Thanks to Randy Urslak for his support, congratulations to all the winners, and now three weeksn of time trials and cruise nights as we first of all finish out our Napa Auto Parts Series at I-car in two weeks, and then back to Luskville for the Spooktacular finish too the season.

Ashley Ogilvie doing her part in
the future of Jr. Dragsters

Pat Allaire did his job with the Chris
Collins owned Dodge

Mustangs where the name of the day
with every color you could buy present
BITS FROM THE PITS: SEPT 6/2016
*
Another big weekend into the books and the end of the season is fast approaching to say the least, however we still have some big weekends to go including next weekend where racing will take place both Saturday and Sunday. Next Sunday will also be KING OF THE TRACK as well as our final back to the bar party where it is mandatory for all to attend, "if they want to be paid, remember support those that support us. We would also like to remind all that the final Napa Auto Parts Show Me the Money Tour event is at I-Car in Mirabel and we hope that everyone will come out and support what is turning into an incredible event to say the least. Up too 16 Pro Mods will be part of the weekends activities as well as 10,000 to win Saturday and 5000 to win Sunday in Super Pro. The awards and prize money for the Canadian Bracket Super Tour will also be handed out and you MUST be present in order to qualify for payouts. We will then turn our sites back to Luskville Dragway and two weeks later where will be turn out the lights in many ways with our 2nd Annual Octoberfast Spooktacular Event. Big PAYOUTS, Pot Luck Turkey Dinner for teams, Trick or Treat for the kids and much more.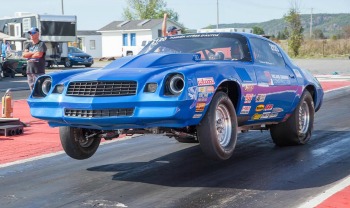 *
Once again we remind everyone that banquet tickets are now available, and the information is posted on this website so please get that taken care of as fast as you can, there is only so many.

*
This weekend will also see another cruise night for the street folks and there too the season is fast coming to an end so get out and enjoy as it will soon be over.

*
Congratulations to Fred MacDonald (Semi Pro), Kyle Jessup (Super Pro) and Landyn Urslak (Jr.Dragster) for being the first ever Super Tour Champions they will all receive their awards along with many others at the Napa Auto Parts Tour at ICar
THE RESULTS ARE IN AND THE WINNERS ARE???: SEPT 6/2016
DAY ONE THURS SEPT 1ST. Heading into the Fall Bracket Nationals the weather forecast could not have been much better for this time of year, Sunshine wall to wall for four days or more, well almost sun shine as a small shower did come through on Thursday night along with some retched overnight wind. Also heading into the D&D Performance Fall Bracket Nationals was the fact that we where heading into uncharted waters, as this would be the first time ever for a Napa Tour event to be combined with the Eastern Canadian Super Tour. What this meant is really no one knew and no one had any idea of what the car count would be like, would it be as big as the Bonanza, would there be less or would there be more. Personally I firmly believed we could be close or as big, and in fact I felt Semi Pro would be bigger, much bigger. With out question the atmosphere around this event was not like the Bonanza, after all this race has only be around for 30 years, but there was a feeling that excitement would fill the air for the next three days. No the pits did not fill up on Thursday like they did on the Bonanza, but what was good was many of those that did come in on Thursday where mostly cars that where not at the Bonanza, that alone was a great sign of things to come.


DAY TWO FRIDAY SEPT 2ND:

After a night of lots of wind, the sun was shinning brightly on a large number of racers who had come in over the day and night, and although the sun was up not many of the teams where. Today would be laid back until 4 pm when time trials would take place for two gamblers races, one for Super Pro (2300.00 to win) and one for Semi Pro (1000.to win). But before we get to that lets just go over HOW BIG THE TURNOUT WAS , Semi Pro was over 70 cars and Super Pro was over 60 and it was just Friday, yes track records where BLOWN out the door for the Napa Auto Parts, Canadian Bracket Super Tour event. Now getting back to the Friday night action, Ed Lapointe would once again see himself in yet another final at Luskville Dragway, this time taking on Ron Headrick who was doing a great job in his new ride. But a great Job was not good enough to take out the very hot Lapointe who would make his way once again to the winners circle. Semi Pro would see one of those nice guys take the win, even though it was another nice guy in the finals, Brain Parker would beat out Dan Sproule for the first win of this very exciting weekend. So beginning this weekend there was many predictions, would we out number the Bonanza, and yes we did big time in Semi Pro but not quite in Super Pro, but one thing for sure it was INCREDIABLE to start to what looked like what was going to be a incredible weekend.


DAY THREE SATURDAY SEPT 3RD:

By now the pits had filled too the rafters with a record turnout of Semi Pro (70cars) and over 60 Super Pro, which did not beat the Bonanza but was a very good field of very good drivers. Semi Pro also saw a a great battle going on in the top five drivers for the Canadian Bracket Super Tour, with Fred MacDonald leading the way heading into the weekend. However by the end of the day Luskville regular Rob Graveline would not only take the win in the finals but would over take the points leader and move into the number one spot. The surprise of the da

y was the runner up which was another Luskville born and raised drag racer Steve Clarmo who in only his second race make his way to the finals. Sunday will be a wild day as this points chase is not over by a long shot, Semi Finals went to Sudbury native Dan Sproule. In the Jr. Dragster class, Max Gauthier someone who is about too make the move too the big cars would beat Landyn Urslak for the crown and the bragging rights to day one. Super Pro with some of the best bracket racers in Canada present was a great race to say the least, and one with a tremendous amount of excitement in it, as things wound down too the finals. Heading into the semi four local Luskville Dragway Drivers where still active, with Derek Malcolm and Vicki Ogilvie taking wins over Ed Lapointe and Kyle Jessup. That set up a final between Vicki (her first ever) and Malcolm who will be the first to admit he has had a off last couple of months. But that "Monkey" was thrown off his back when he took the win light in yet another big dollar bracket race. With the win Malcolm move closer to the top of the Canadian Bracket Super Tour Championship, as well as the Luskville Dragway Napa Auto Parts Super Series. Sunday was shaping up to be a exciting day. The days racing was followed by a huge appreciation party put on by the Angers, a Jet Truck and Fireworks Show and the Bandit Motorsports Cruise Night. During the Cruise Night the King of the Street Champion was crowned and that title went home to Quebec City as Eric Monaghan laid down a l0 flat pass too take the first annual title.


DAY FOUR SUNDAY SEPT 4TH:

The sun was up early on Sunday morning but you could not see it as a thick fog had also rolled in causing the 9am start time to be delayed one half an hour. So things got going at 9:30 with everyone getting two time trials once again. Things where delayed a little about an hour into time shots when Mario Martel's Super Pro Blazer veered violently to the left and flipped over. Mario was fine and really only some scratches to the wheel standing Blazer, not quite sure what happened and will have to wait until we get home to check it out was the always smiling Mario's only comment on the mishap.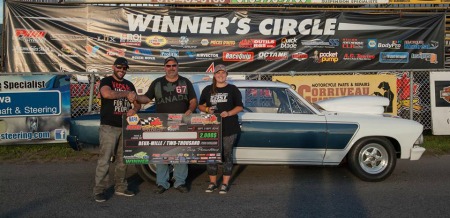 Eliminations kick off and again the party was about 30 minutes behind schedule, but with the program running smoothly final rounds where upon us in no time. Jr. Dragster saw Landyn Urslak take the win over Ashley Ogilvie and in doing so claimed the Super Tour Points Title, and moved him closer too the Luskville lead that Ashley holds down right now. Semi Pro was the big story with Rob Graveline heading into the day with the points lead after moving past Fred MacDonald who had held it coming into the final weekend of the tour. However bad luck would fall on Rob in the third round when a fuel cab would come loose, putting fuel under his wheels causing him to break loose, and fall to his competitor. This would open the door for Fred who was still in, so all eyes were on him as he would win one round, then another setting up the next round to be a bye and a trip back into the points lead. Fred good fortune would not continue however as Jim Hewitt would take him out in the next round and Jim would continue to march too the finals where he would meet and defeat Dan Pillwein for the win and the $2000. that went with it. Super Pro was once again a field of over 60 cars and things there would boil down to Grant Honeywell and Denis Souliere who would take the win over Grants door car to claim his first $5000 win of the season. Not much one can say about the success of this event and this tour, which will celebrate its champions at the last Napa Tour Race in three weeks at I-Car.



Jay Beaulieu of Drag Race Quebec
played a major part in the success
of the Canadian Super Tour

The Angers Bros hosted a racer appreciation
party which was very well attended


There was more wheel stands that
at any other time at Luskville Dragway


Denis Souliere was the Sunday
Super Pro Winner of $5000.


Landyn Urslak not only won the race
but won the AC Towing Championship

Brandon Barker went plenty of rounds
in the Parkhurst Motors Dragster


John Forsyth had some competition
for the wheel stand of the weekend

Bob Savard was another car that
thrilled the fans all weekend long

But with out question the Wheel Stand
king of the weekend was this Chevelle
THE EVOLUTION OF OUR SPORT AND IN PARTICULAR THE JR. DRAGSTER CLASS:

We often talk about the evolution of our sport drag racing, and we have talked a lot in fact of how great our Jr. Dragster program is and has been over the past 10 years. We have often talked about the great group of graduation drivers who have moved from Jr. to the big cars. Well all of a sudden we see that our one time over 20 Jrs. has now become under 12 Jrs. and with a number of others ready to make the jump it could be even less next year and the year after. Now I'm trying to do my part, I keep urging all 4 of our grand kids to take up the sport, so far no luck although they are all still pretty young, with really only one old enough too even try. But with out question we have to hope that some new blood comes into the class, like the two Clarmo boys the last two years, as well as Olivia VanNoppen. But there is no question about the success of the class at our track, going back to Derek Malcolm, Troy Davis and Kyle Jessup the numbers of graduates has been quite impressive and that list carries some names that will be around the sport for years to come. Chevy Morrow, Kayle Urslak, Dan Pillwein, Bradley Shields, Rachel Ogilvie, Jacob Wilson, Steve Ballntyne and now even Kenyon Payne is suppose to come back to racing in Semi Pro. Yes the success rate has been great, but now all of a sudden we have Ben VanNoppen, and Ashley Ogilvie banging on the doors of a big car which is great news except for the Jr. Class. So lets hope that some new faces take up the sport, or some of the kids of other racers do so we can keep the evolution going.

Ben VanNoppen is a jr. driver who is also
poised to make the move to the big cars soon

Only a year ago Steve Clarmo was driving
a Jr. today he is doing wheel stands in Semi Pro
2016
MAY
JUNE
JULY
AUG