BITS FROM THE PIT SEPT 28/2015


*
Wow, only one weekend left in the 2015 season, my how time flies when your having so much fun, however we still have one of the most important weekends of the season left so lets not get ahead of ourselves. Anytime you start something new you have to put a special effort into it, then once it gets rolling it takes on a life of its own, and th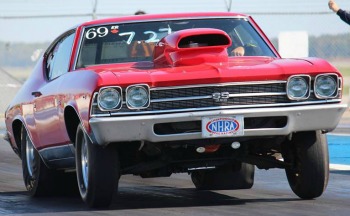 e event kind of takes over. So for the First Annual "Octoberfast Spooktacular' we have put a lot of big time effort into making sure that it is a success. Not only will you see some fine drag racing but you will see some "ghosts, demons, and clowns as well, as we have turned it into our very own "Halloween Classic, Big Dollar Bracket race with a Turkey Dinner. There is a special J&S Collision Future Champions Shootout on Saturday with Chevy Morrow facing Dan Pillwein, and the winner there facing off between the winner of Bradley Shields and Rachel Ogilvie, who is coming home from Western University just for this event, for $500 and the title of Future Champion. And lets not forget the last cruise night of the season, with a 100 cars showing up last Saturday Night lets hope we can also go out with a bang here, thanks to Bandit Motorsports.

*
ATTENTION TO THOSE COMING THIS WEEKEND, gates will be open Friday for parking and we will have both upper and lower gates open, this is being done for your convenience for parking. If you are parking on the field side of the pits come in the upper gate, if the track side of the pits come in the lower gate by the tower. Once you are in and parked, come to restaurant to purchase your entree car and spectator bands. It is very important that you come and get registered and sign the insurance waivers. We are trying to make it as easy and comfortable as possible for everyone so please work with us.

*
We also want to remind all semi pro drivers that there will be a Fireball Performance Transmission given away at the Banquet, to one lucky driver out of a group that currently includes almost every driver in the Semi Pro points chase. The rules where that you must run a certain number of specific dates, clearly marked on the schedule, with only one of those dates left, the Oct. Spooktacular Weekend Oct 9-10-11. As of right now almost everyone qualifies and we will do a reverse draw at the banquet in order too determine the winner out of those that qualify.

*
Again we want to remind everyone that Banquet Tickets are available at the track and its much easier to get them there than later on once we all go back to our only little corners of the world until the Banquet. We hope to start some work RIGHT after the last race weekend, but that will depend on weather, but we will keep you posted.

*
Congratulations to Derek Malcolm and Bill Nowlan on their Napa Auto Parts Tour Championships, for Bill it is his first one ever, and for Derek it marks his 3rd. in a row a feat that says a lot for this young mans driving ability. We will have in-depth stories on both these individuals as the off season takes over, but a big Congrats to these two.

*
We told you about the purchase of the ADM Motorsports Camaro by Paulo and Shannon Giust, which will bring another new competitor too the competition next season, and yet another Lady in Racing, I think Luskville Dragway probably has more Ladies in Racing per capita than any other track. Paolo and Shannon have been kind enough to allow Kyle to finish off the season and his run at a top position in Semi Pro. Look for a new ride for ADM Motorsports in that class next year, or possibly two. We can also tell you that a Semi Pro racer who sold his Chevy this past off season and sat out the summer will be back, and back in a Ford which is what he always dragged raced in the past. We can also tell you about a family that ran a motorcycle on a fairly regular Saturday schedule, and they too have purchased a semi pro dodge valiant out of the Arnprior, Ontario area with hopes of competing in Semi Pro next summer as well. You will all have to wrack your brains to figure this one out, or tune in to luskvilledragway.com nest week!!

*

It never stops, even with the season not quite over we have been working hard behind the scenes to get things lined up for next year which has a date or so change, and there could be some slight changes to what we are laying out now. Opening weekend for Luskville Dragway for the points series will continue to be the long weekend in May (20-21-22) Elliot Lake Napa Tour will be July15-16-17, in fact they have already been doing car shows handing out a save the date flyer. Bracket Bonanza will be the long weekend in August even though all three race days are in July (29-30-31) Wawa will be two weeks after the Bonanza this year August 12-13-14, The Napa Fall Bracket Nationals will once again be the long weekend in Sept (2-3-4), We are in talks with I-car and hope to have Sept 23-24-25 sewed up shortly, and once again we will finish the season the Long weekend in Oct 2016 (Oct 10-11-12). Again this is a tentative schedule and will be tweaked slightly, there is some talk of a possible intertrack with the all new Point Rouge facility as well as other irons in the fire. As we earlier stated we have already been contacted by many of our current advertisers, we are talking too new ones, and we are also talking to the contractor, stay tuned. We would also point out that if the weather man does not cooperate with planned on track improvements this fall, we will have to shut down for a full week in June, if that is the case we will try and work that in with one of our partners and what is going on at their track.