RACE NEWS 2015
COVER SHOT: THE PRECISION CONCRETE FINISHING DRAGSTER AND DAN ALLARD ON THE LINE IN ELLIOTT LAKE

BITS FROM THE PITS 2016: FEB 08/2016
*
Practice Tree Party was once again a resounding success thanks to Derek, Troy and Kyle for taking care of things while we are away as they always do, also a big thank you to Busters Bar and Grill for everything. Derek says it was one of the biggest turnouts ever and things kicked off with Luskville Dragway Jr. Dragster Rookie of the Year Aiden Clarmo walking off with the Jr. Win and the $100. that went with it, congrats to this young man who we all believe will be in this position many times over his career. There was what many super pro racers call a upset in the big race as Semi Pro regular Darryl Jensen was the big winner in that class and took home a bank roll of money. A big thank you too the boys for taking care of things, the folks who showed up for the good time and Busters Bar and Grill for hosting the Annual Winter Nationals Practice Tree Party. Just a final note to all those who came, some from very far (The Tupper's The Angers, Auclair, Adam Bitzanis, Wayne Burke, Dan Zygmont and Frank Mark Sr. and Jr.) again showing just how big that Luskville Dragway Family really is.

Aiden Clarmo continue his
Jr. Dragster winning ways
taking that class

Darryl Jensen won the big one

Fred Angers was the runner up
*
There has been lots of news coming out of the Semi Pro Race Teams this off season and I will predict that we could be heading into what might be our best season ever for that class. This week Tim Fearrey called to let us know that he is fast at work getting the car that was used to win the 2014 Semi Pro Rookie of the year award ready for the 2016 season. Tim let us know that the engine is out of the car and being freshened and a spool is being added to the rear for better launches and more consistent runs. Tim and the team are a welcome addition to Luskville Dragway and is always quick to lend a helping hand when ever needed, we wish this Goodtime Racing Team me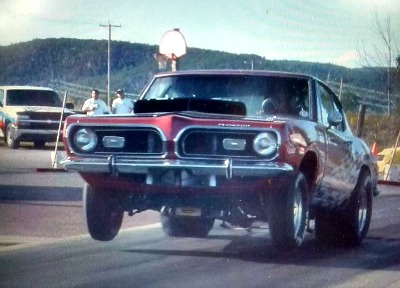 mber all the best in the new season.

*
We have added another car to our blast from the past section, Tom Orr's 1969 Cuda which was a big part of Luskville Dragway for many years before Tom and Sue moved too something much quicker. This was a car that entertained the crowds many weekends, and a car I would be that Tom would love to have back these days. Speaking of cars, we are going to very involved with this years "Under New Management" Autorama Car Show and we are in dire need of drag cars to represent Luskville Dragway. This will be our 4th year and would like to have cars that cover the cars that race at Luskville Dragway each and every weekend. This is a great opportunity for you to get your car in front of 1000's of people, good for Luskville Dragway, good for you and good for your advertisers, give me a call if your intrested.

*
Lots of talk this week about the new True Start program that Compulink Timing System has built for testing at this years Spring Fling, it will be interesting too see how it works. however please understand that this is something that is being tried, it is something that is as of right now only available if you have a Compulink timing system. We have the VERY good Port A Tree Timing system that was purchased just a couple of years ago that has been met with plenty of applause. IF the new program works out, IF it looks like it is a good thing, IF Port A Tree designs one then we will look at it for sure.

*
We had a big week of news this week so we didn't announce anymore high roller entree's, but that doesn't mean we didn't get any more. Make sure you check back with us next week as we make some more exciting news about more entree's in what is GOING to be the BIGGEST, THE BEST, BRACKET BONANZA EVER.
ELLIOTT LAKE CELEBRATES 17 YEARS AND LOOKS TOWARDS 20: FEB 08/2016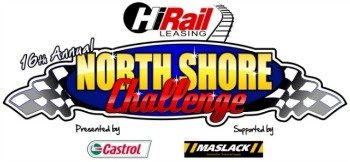 With the announcement last week of the confirmation by the city council of Elliott Lake that the 2016 North Shore Challenge would go forward, also came the commitment by the council for a 3 year extension (2016-2017-2018). Now don't take this wrong, we still have to work real hard to make this event the huge success it has always been, but the vote of confidence by the officials should make everyone very, very happy. Started back in 1999 the year 2019 will mark the 20 anniversary of this very special event that has taken place in the middle of July for all of these years. I can only imagine what will take place that year.
I still remember as if it was yesterday, my first trip ever to Elliot Lake in the fall of 1998, to meet with people like Bruno Serre, Jack Bourget and William Elliott, people that too this day play a big part in the continuation and the success of this race. Our first trip to Elliott Lake was a very special one, and too this day it is a road trip that we all anxiously await each and every year, as this is a very special weekend for all of us that travel the Napa Auto Parts Tour. From its very first year to this day, to watch how the city, the city employee's, the business's and the people of this incredibly beautiful City welcome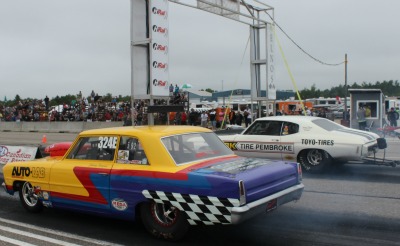 the racing community is quite simply amazing. The memories and the traditions are etched in stone, whether it be something as simple as the ADM Teams annual pool hall trip, to the annual staff dinner at the Fireside, and the list goes on and on, and that is before you even reach the race track. The race track has created so many memories as well for race teams, who would have known that way back when Jamie Tupper would win his first big dollar race at Elliott Lake, in a Buick Door Car, that he would go on to be one of the winningest and greatest Bracket Racers of all time in Canada. Or how about the year the small fair and ferris wheels where part of the race, the view from the starting line with the rides going on was something I personally will never forget and for me is the one thing I remember with great fondness. So as we look down the road to July 15-16-17 and even further down the road to the 20th Annual in 2019, I think that anyone and everyone who has ever been part of this event will rejoice, and for anyone that has never been, please make plans to be part of Drag Racing History in Canada.
PRECISON CONCRETE FINISHING CONTIUES IT'S SOLID AS CEMET SUPPORT OF LUSKVILLE DRAGWAY: FEB 8/16

We are extremely th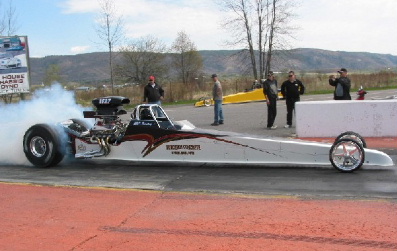 rilled to announce that the Carl Jessup owned Precision Concrete Finishing Company of Renfrew, Ontario will continue its solid support of Luskville Dragway once again in 2016. Carl who is one of the original racers at the track and someone who has seen his fare share of winning over the years, has always been a strong supporter of Luskville Dragway. These days Carl Son Kyle does most of the driving of the family Undercover rear engine dragster. Playing a leading role with the racing operation is much like he does in the family business as well, as Kyle has been working with his father from the first day he was old enough. The company which is based in Renfrew, Ontario has done a incredible amount of work within the racing community as this is a perfect example of supporting those that support us. Precision Concrete has always been responsible for any and all of the concrete work at Luskville Dragway, including last years pad extensions that where added at the end of the year. Precision has also done work for many other racers including Derek Malcolm (Malcolm Carpentry) Tom Orr, Brian White and Joe Kavanagh to just name a few. Their work is much like the title of their company, done with precision, profection and pricing that is matched by none. As many racers have proven this is a perfect example of a company that you the racing community can support, whether it be a garage floor, basement floor, walkway or complete house foundation Precision concrete is someone that can take care of your needs. Precision Concrete Finishing will once again present the Mulligan Sunday Portion of Malcolm Carpentry Opening weekend which is shaping up to be the biggest ever.
MALCOLM CARPENTRY OPENING WEEKEND SHAPING UP
"BIG"

AS NEW ITEMS ADDED:FEB 08/2016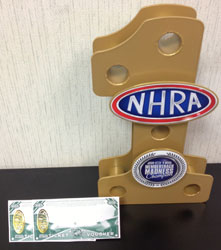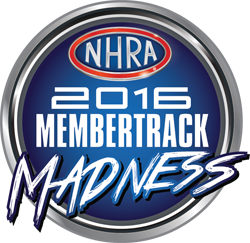 With the beginning of the Napa Auto Parts Racing season another week closer, some new items have been added to the Malcolm Carpentry Opening weekend May 21-22 to make the weekend that much more fun for everyone. First off a $2000. to win High Roller race has been added for Saturday evening with some extra special items going with it, including a very special Member Track Madness Trophy directly from NHRA. Along with the special trophy, the big prize money will also come a pair of weekend tickets to any NHRA National event that you wish to attend, any where you might want to travel. NHRA continues to try and do a few things too help the small tracks have a few things that are different and this one is one that I think racers will accept with great appreciation.
We have also decided to do something for our Northern Racers who have shown such great support for Luskville Dragway over the years and will run a special "King or Queen" of the North" championship on Saturday following the regular event. This race will also see the winner walk off with a special trophy and a pair of tickets to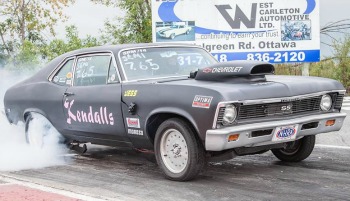 any NHRA National Event they decide to attend also. At last years Fall Bracket Finals Napa Race, the attendance of Northern Racers allowed Luskville Dragway to set a new track record for Semi Pro Eliminator and we want to show that we don't forget support like that. Our Airport events over the years has seen more and more Northerners get involved in the sport of drag racing, and this has also been good for Luskville Dragway as well. If you live North of Mattawa then you qualify for this race, semi pro and super pro will run separately and then meet in the finals for the championship. Sunday of course will see the Precision Concrete Mulligan Sunday which has racers running for extra cash as well, making this years Malcolm Carpentry Opening weekend the richest one of all time, don't miss out to the kick off to the 2016 Drag Racing Season, BE THERE.
SPEEDY GLASS ROCKLAND CONTINUES PARTNERSHIP WITH LUSKVILLE DRAGWAY: FEB 8/2016

Dan Couturier the owner of Speedy Glass Rockland is a very successful business man who like many young kids back in the early days of Luskville Dragway, was taken there by their parent. In Dan's case it was his father who was a drag racer at Luskville Dragway, these days Dan brings his Dad back once a year to enjoy some races and support Luskville Dragway with one of the very popular Cruise Night Title Rights. The fact is Dan has been restoring the 1969 Firebird that his Dad raced way back then, and fully plans on bringing it to the track once its done, until then he gets his thrill by running his very fast Harley Davidson Motorcycle when he comes.
Speedy Glass Rockland does what you immediately think about, the repairing and replacing of Automotive Glass, but this is a shop that does much more, and does it all with precision and perfection. They can do any type of glass installation from light duty cars and trucks too any type of equipment including Motor homes. Dan can also cut lexan windows for those racers that are looking for that to be taken care of. The key to everything that is done at this shop is the meticulous way it is done, this is a car guys shop and every job is done as if its their own car. We are very pleased that Dan is back as he is not just a financial supporter but a very good moral and vocal supporter as well, just another great example of how lucky we are at Luskville Dragway when it comes to our advertisers.
BITS FROM THE PITS 2016: FEB 01/2016
*
January gone, good, but once again it points out how fast time goes by and how quickly the racing season will be upon us for 2016. However before we get too far ahead of ourselves lets do a little inside bench racing and practice tree competing this weekend, as Derek and Troy present the annual Winter Nationals Practice tree competition at Busters Bar and Grill, Saturday Feb 6th. Lots of great food, cold beer, good company, fun times and lots of prizes.

*
Last week we rumored a story about yet another new semi pro car for 2016 and this week we can tell you the whole story, and who it is. First of all let me just say that i think we have turned the corner, or the down hill slide, tha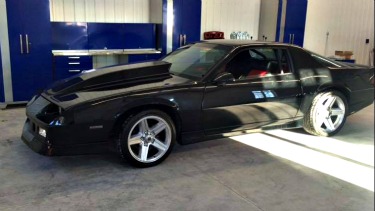 t we seemed to be in with the semi pro class which shrunk from a regular day 22 cars to 14 the last few years. And a lot of the news coming out this winter has been great news for the semi pro class and its growth in the future and with that we welcome KAYLE URSLAK to the semi pro class for 2016. Kayle who is the oldest Son of Randy Urslak and main stay at Luskville Dragway for the past 35 years, took delivery of a new Camaro that he will be running in Semi Pro, looking to be another Jr. Dragster graduate that shoots for being a rookie of the year in a big car class. The book was still out on what way Randy would point Kayle in at the end of last year as the young "confident" young man made a few pass's in a rear engine dragster. Most took from that, that Kayle would be headed into such a car for the continuation of his drag racing career, but Randy decide a few years in a door car would be could all around for this young man, giving him the experience that Randy himself went through. Randy who is such a great supporter of Luskville Dragway will now field His Racetech Dragster in Super Pro, Kayle's Camaro in Semi Pro and 2015 Jr. Dragster Track Champion and youngest son Landyn in Jr. Dragster. This once again marks something that could be another first as a team that features a car in every class that we run at the track, but will also make for one busy time for Randy as well. No matter how you look at it, with Phil VanNoppen entering semi pr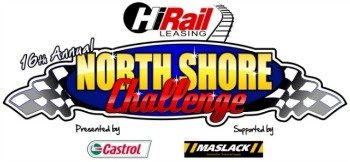 o near the end of last year, the Wes Clarmo announcement a week ago and now this one, things are looking good for Semi Pro.

*
As we head into this weekends Busters Bar and Grill Practice tree competition, everyone attending will have lots to talk about with everything that has been happening over the winter so far. And this will add some more fuel to the fire for the bench racers, as we have some great and exciting news to announce about Elliot Lake and their 17th Annual HiRail Leasing North Shore Challenge, and beyond. However all we are going to tell you about this week is this years race is the dates that were announced a while back, July 15-16-17. But tune in next week as we give you the rest of the good news that has just come out of Elliott Lake surrounding the race that has set the bar for others too follow. This is an event that everyone looks forward to and next weeks news will give you much to cheer about.

*
One of the coolest things I have found and I think many people will agree with me is being in a different c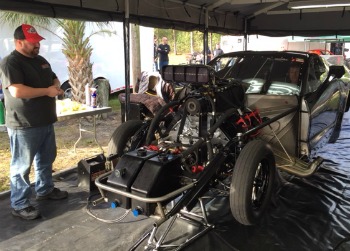 ountry than our own great country and hooking up with people from home. Well in the racing community that is even cooler, and that is just the great feeling it was this past Saturday when I travelled down to Bradenton Motorsports Park to watch Paolo Giust run his wicked Pro Mod Corvette. Meeting Paolo and Shannon, Jamie, Joe and Tara was just great, watching Paolo lay down more than one wicked run in the 3 second zone was pretty wild. Also had a visit with Tom Orr who was at the event helping out another driver, Tommy will be racing in two weeks at a Pro Am race at the same facility. These are great folks that we hang out with when home in Canada, but when your far away from home the friendship, and the closeness is even more meaning full and again something that I fell makes our sport different. But what is also different is the great people we are fortunate enough to call friends, Thanks Guys. By the way Paolo ended up qualifying well in the field with a low 3:80, on the first run he wheeled the beast to a 3:92 with one wheel in the air almost the entire 1/8 mile. Following the Bradenton event Shannon and the rest of the crew flew home to Ottawa, however Paolo will west too Tulsa, Oklahoma where he will park the rig and fly home, too return with the team for the first PDRA Event in 2016.
BIGGEST, RICHEST, BEST BRACKET BONANZA EVER COMING AT YOU IN 2016: FEB 01/16

As we head into the month of February we are one month closer too the 35th addition of the biggest and richest Bracket Race in Canada, Luskville Dragway's Bracket Bonanza. This event which started back in 1981 will celebrate its 35th Birthday this summer and will do so in style, with the an even richer purse than at anytime in its 35 year history. Management at Luskville Dragway has listened to the racers and will go forward with an increased purse in both Super Pro and Semi Pro and will do so by spreading the wealth around rather than sticking it all on the top, which was the initial thought. This also proves once again that we do
listen to our racers who mean a great deal to us, and we hope that their thoughts will show through in not only more out of town racers, but also those local drivers who have by passed the Bonanza for one reason or another. The 35 year theme will be front and centre though as we will pay the winner of the Sundays Super Pro Race (the main event) $135

00.00 and the winner of the Semi Pro class $

3500.00. But it doesn't end there for enhanced purse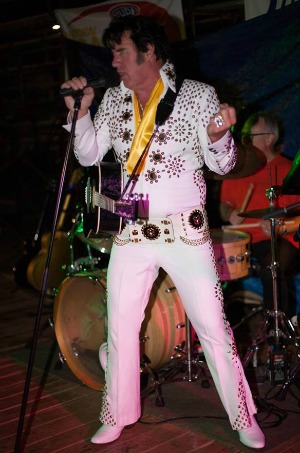 s and in particular for the Super Pro class where the drivers finishing 8-16 will receive $500. and in the event we hit 72 cars the payout will go back to 32 spots where we will pay $200. to those finishers. This is an event that like past years will see the famous Wally Trophies go too the winners but this year will see both Friday Nights Busters Big Dog, and Super Pro and Semi Pro Winners on Saturday AND Sunday. All drivers who buy and entree for the weekend will receive a 35th Anniversary T-Shirt, a Steak Bar-B-Que and will also enjoy a live band and fireworks on Saturday Night. The richest High Roller Race in the Country, the Busters Bar and Grill Big Dog Shootout will take place Friday Night. The Bracket Bonanza's famous KKK Golf Cart Race will also be part of the festivities and will take place on Saturday after the racing, during the Bar-B-Que and prior too the live band. We are also quite pleased to announce that Elvis will make his second appearance in as many years as he was met with great approval in 2015. This event alone is worth the trip as nearly 50 Golf Carts take part. The race will also feature special attractions such as Jet Cars, Pro Mods and Funny Cars as it has over the past 35 years. All of these things have made the Bonanza the BEST Bracket race bar none, others will claim that they are the richest but i dare anyone too show us a payout in Canada that matches the Bracket Bonanza. We have always listened to our drivers, have not always agreed with what they say, but it is quite obvious that we have this time around, as all were in unison on how they wanted things to unfold, we hope that this shows in an increase in local drivers to come out and support it, as well as out of town drivers who will have a chance to run for some incredible money. We will have much more details about this event as the winter rolls along, we can tell you that we do have a new Title Rights Holder, and that we have a number of presenters which currently includes, Busters Bar & Grill, West Carleton Automotive, Ottawa Drive Shaft and Steering, W.O. Stinson's & Sons and more too come, stay tuned and BE THERE, July 29-30-31.
CLICK HERE FOR FLYER
THE ECONMICS OF RACING, THIS FITS US ALL AND IS WORTH THE READ: FEB 01/16
Racer X: "How much does it cost to get in the track this weekend for the Bracket Bonanza
Track Promoter: "$400"
Racer X: "That's insane. You guys should just get a sponsor, so you don't have to charge so much."
Track Promoter: "I wish it was that easy. This is an expensive purse, and w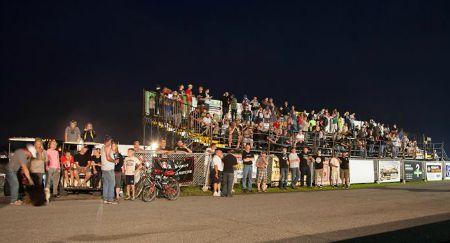 e have to charge accordingly."

The conversation above is a summarized recap of discussions that go on at every race track across this country and south of the border. It's nothing new, but after seeing it I made a mental note to write a future article, analyzing the situation from both sides. This could be any race track including Luskville Dragway which as we have said many times deals with many different things today than we did back when drag racing started here in the 1960's.
The challenge is no secret, Racers want to be profitable with their racing programs and in some cases just be able to afford to race. Race tracks want to keep their operations in the green as well. Both have to look for what's in their best interest at all times, the harsh reality is that rarely is the same thing.
All the time I hear racers say things like, "This track wouldn't have to charge so much for admission if they worked harder to put fans in the stands." Sounds good at first, but if you look deeper you will quickly realize that it's much easier said than done, and in the case of Luskville Dragway I feel we work real hard to put fans in the stands, but again it is not as easy as it looks. Sure, our sport hasn't grown much in the past two or three decades when you look at the big picture. For the most part, our crowds for big events are similar today to what they were several years ago if not down some because of so much else going on, but expenses has only gone one way UP. To some that sounds like failure. To me that actually sounds like a bit of a win. A drum of traction compound use to cost 700us. today it is closer to 1500us. and we use 8-10 drums each season. Take a step back and look at NASCAR. Next take a look at the NFL, the NBA, and the list goes on and on. Many of the top-tier sports have seen a decline in attendance over the past few years also. Meanwhile, our little corner of the market has sustained to a certain extend which should say something for what we are doing. Sure, we've lost tracks, but I attribute that to survival of the fittest as much as anything. Just like in any field of work in a capitalistic society, you are going to have success stories as well as failures.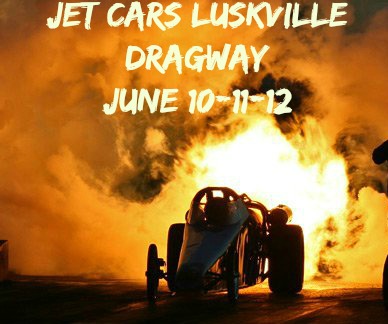 Many times I hear racers and fans say that if a track lowered admission prices for big shows that their crowds would skyrocket. Unfortunately, this is another myth. I was actually part of promotions for two consecutive years for an event that headlined a major touring series. The first year the front gate ticket was $28. The show was profitable, but the co-promoter of the facility insisted that if ticket prices were lowered just a few dollars for the following year's event that the attendance would significantly increase.
So the next year we lowered prices by $5 to see if it made a difference. This made the ticket price the lowest on the tour. Under the exact same weather conditions as the year prior, the show drew eighteen extra people through the gates. In net the track gained eighteen extra people for a total of $214, while losing roughly $10,000 on the lowered ticket prices. This, of course, made the event unprofitable. Bottom line is that lower ticket prices don't mean more fans, just like higher purses don't always equal more cars. Simple economics tend to not apply to what we do. I say all of this to make a single point. We all would love to see more fans in the stands at events, but it's just not an easy task.
As a result, tracks have to charge according to the crowds they typically draw to make a show monetarily feasible. Further, it might be easy for a racer to tell a track to "go find a sponsor so you don't have to charge such a high admission price. "However, what if the tables were turned and the track told the racer to "go find a sponsor to pay for your pit passes and entry fees so that it doesn't matter what the cost is."? Clearly, it's a hard task for both the track and the racer to find a sponsor these days, although we are very fortunate at Luskville Dragway to have the great advertising support we do have.
It's no big secret that some facilities not only charge exuberant prices, but they also charge for anything and everything they can think of. I've often joked that some places would charge for oxygen if they could devise a method. Luskville Dragway has tried very hard to charge at the gate and that's it, not one price at the gate and then another too race, not one price to get in and another to stay, and we will keep doing that.
It's a fine line to balance. You have to make sure you are making money with your track on a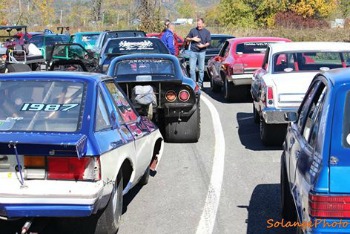 select event, but on the other hand you can't bankrupt your racers to do it. Another thing worth noting is that not every track can afford to have big events. If you look at the numbers and determine that you have to charge insanely high prices to have a chance at breaking even, then maybe you should stick with what actually works, that's why fewer and fewer tracks run their own points programs anymore, but leave it too the drivers themselves to handle that.
As I always say this is a give-and-take business, and there are times we all feel like the other guy is doing all the taking. Sometimes we might be right, but we also have to acknowledge that other times we are wrong.
Hopefully, this article has opened the eyes for folks on both sides of the argument. The struggle is real. I get that. I wish I had the perfect equation for what works best for tracks, fans, and racers. If I did I could probably get rich real fast. Unfortunately though, many times I'm left scratching my head. At the end of the day I guess all that we can do is continue to try and fine-tune the product. If we keep digging, just maybe one day we'll find a place where we all agree. I do know one thing we need everyone to support the track, if you love drag racing, if you want to keep drag racing alive and well locally, Support Luskville Dragway.
OTTAWA DRIVESHAFT AND STEERING, RETURNS FOR YEAR 2 AS A MARKETING PARTNER WITH LUSKVILLE:FEB 01/16


Luskville Dragway is extremely pleased to announce that ODS the newest marketing partner to join the Luskville Dragway in 2015 will return in 2016. The NHRA Drag Strip that is located in Luskville, Quebec and only 20 minutes from down town Ottawa, has been around since 1969 and has continued to lead the way with Championship Drag Racing. The popular 1/4 mile drag strip has continually attracted advertisers who choose motorsports as a way of advertising their product.
Ottawa Driveshaft and Steering (ODS) is dedicated to remanufacturing steering gears and manufacturing driveshaft's. Their modern DSR driveline equipment, computerized steering tester and knowledgeable technicians allow us to deliver top-notch service. Their 5,000 sq. ft. building stores a large inventory of parts to suit all of your driveshaft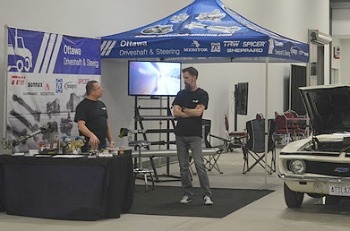 and steering needs. ODS also specialize in fleet programs as well as agricultural and off road equipment, so as you can see they cover all venues. They are committed to serving you with excellence, and their goal is to be the number one provider of driveshaft and steering products and services in the Ottawa region. Whether you are repairing or customizing your vehicle, Ottawa Driveshaft & Steering (ODS)
has the parts that you need. They carry a full assortment of 4 x 4 Shafts, Driveshaft Assemblies, and other Parts custom-built to your specs.
Ottawa Driveshaft & Steering also carries Ottawa's largest truck power steering pump inventory. ODS also offers Expert service with Knowledgeable Steering technicians that will get your vehicle up and running in no time!
Give them a call today at (613) 742-7415 or contact ODS at info@ottawa-driveshaft-steering.com They very much look forward to doing business with you!
ODS will continue their support of the Largest and Richest Bracket Race in Canada the 35th. Annual Bracket Bonanza on July 29-30-31 of 2016. Their support and the support of others has allowed us to take the Bonanza to where it is in the new season.
2015

OCT.

NOV

.

DEC

2016

JAN