RACE NEWS 2017
COVER SHOT

: SCOTT WILSONS JORDAN MANUFACTURING CHEVY POWERED MUSTANG

BITS FROM THE PITS: FEB 13/17
*
This week see's us hit 22 cars commintted to the July 1st $5000. to win Para Performance Door Car Challenge. This is great but certainly not where we want to be come the Randy's Performance Bill Gaw Memorial Day Weekend, were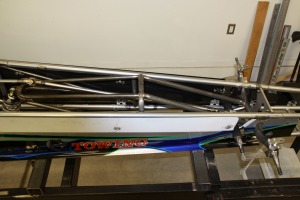 we will hopefully have over 40 cars. This is a very important race for the future of big dollar door car races, support those that are trying too support door cars, get your name on the list and save $25. dollars off your entree fee's. As you can see by this weeks write ups, a number of advertisers continue to sign on to support this one of a kind event in Canada, show me any where even in the pro mod class where the winner gets $5000.

*
BW Race Cars continues to pump out the dragster updates this off season, as yet another driver was watching the winning trend last summer. Randy Urslaks car is now off the jig and on its way back for some reassembly making it ready for the 2017 season. Brian White the owner of the shop has been a very busy individual as this NHRA Best Engineerd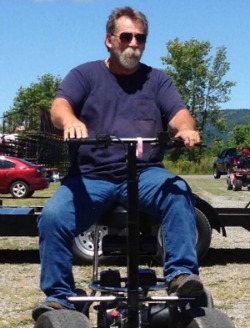 Award winning shop made everyone take notice last year. 2016 Saw more wins by BW cars than anything else, Kyle Jessup, Terry Miron, Mike Chenier, and Eddy Lapointe just to name a few.

*
We have been considering many things since the passing of Mike Doyle a long time racer and supporter of Luskville Dragway. Trying to wrap our mind around what we can do in an effort to make sure Mike as well as others that have left the Luskville Dragway Family way to soon, so that no one ever forgets them. One of the things we are considering is a wall of heroe's in the bar at the track, with pictures of those that have played a major part of Luskville Dragway over the years and are no longer with us. We would be open for people to suggest who they feel should hold this honor, and John Chambers has already said he would do what he could with pictures when possible. This is just one idea, we are open to suggestions.

*
Have to tell you there has been a lot of interest surronding the MF Chassisworks Outlaw Street Car Shootout events being held this season at Luskville Dragway. Cars will compete at four designated dates (in the schedule) representing the 613 area code and 81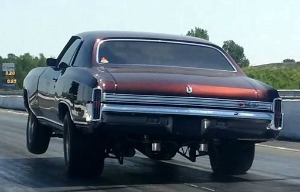 9 area code. Andrew Libbey the owner of MF Chassisworks has given everyone something (Someone) to shoot for with his publis

h this week on the facebook page.

Robin Laframboise from Cornwall, Ontario who is the Owner of Total Collision has been pegged as the won to beat. Robin who runs a 1972 Monte Carlo, BBC on Nitrous, Dot tires full exhaust, weighing in at 4000lbs + has gone as quick as . Wonder if there would be any way of getting guys like Gerry Otley out of retirement, Otley had on of the very fastest Street Cars back in his day running bottom 9's with his small block, nitrous equipted Camaro, many,many years ago. As far as I know Gerry still has the car, but spends most of his spare time playing golf these days. There are others who are still around also and with the excitment and the talk who knows.

*
Just a little note of interest as we close in on 3500 members on the Luskville Dragway Facebook page, not bad for a small demographic area. Please help us make it even larger, by sharing post, telling friends sending messages to people to join. Social Media is a powerfull thing and it is the wave of the future, please help us make the future bright, do what ever you can too get people on there.
J&S COLLISION, CONTINUES SUPPORT OF LUSKVILLE DRAWAY IN 2017: FEB 13/17


To say that Jamie & Shelia Tupper have been leaders in our sport for a long time now, would be putting it mildly. From their very first big dollar bracket win in Elliot Lake, which seems like a long time ago, they have lead the way in local drag racing. Whether it be with there success in getting too the winners circle, their success of making more friends than Santa Clause or their desire to help as many racers as they can along the way. And in the case of Luskville Dragway and the Napa Tour, Jamie and Shelia have always gone above and beyond to help out in one way or another, including by bringing new drivers to the table as well as advertising dollars. The success that we talk about at the race tracks that they travel too, is just an extension of their success in business as their J&S Collision would be the envy of many in that type of work. Located in Tilsonburg, Ontario it makes for many long drives to get too races in the US, Eastern and No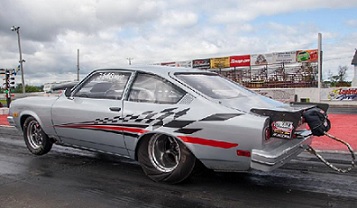 rthern Ontario, but that has never stopped this team from going and taking part in what they love too do. For the past two years J&S Collison has backed our future Champions Award, this year they will throw that support behind the Door Cars and take presenters rights to the July 1st $5000. to win Door Car Challenge.
Tupper who is the current Napa Tour Super Pro Champion has watched what we have been trying to do for the door cars in our sport and in particulary at our track and tours. Jamie like us believes that door cars are important for the future of our sport, and that supporting anything that helps that out is good for drag racing. The Support of Para Performanc, J&S Collision, BW Race Cars (and one more to be announced) has allowed us to keep the entree fee for this race very low, and in fact lower if you just send your commintment in to be part of it. Tupper has gone one step further and has also commintted to being part of the race that will be held as part of a big dollar weekend The Randy's Performance Bill Gaw Memorial Weekend July 1st. & 2nd. Jamie has gone one more step and has also committed to make the trip from Thilsonburg for the race which will also feature a $5000 to win Sunday Super Pro Race with a split ladder.
JORDAN MANUFACTURING BACKS DOOR CAR CHALLENGE: FEB 13/2017
Scott Wilson the owner of Jordan Manufacturing is one of a few drag racers who look forward to winter, and lots of snow so too speak. You see Scott who has owned a number of drag cars over the years and currently owns three semi pro cars/truck is in the snow blow building business. And not just your ordinary snow blows, but BIG snow plows that are used by contracters and cities all over the country. Jordan Manufacturing located in Bristol, Quebec loves to see lots of snow, even though it means Scott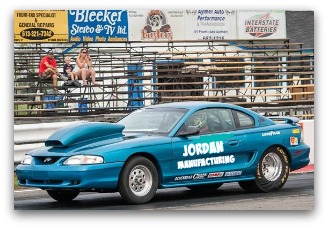 wont be going drag racing as long as its on the ground. So when this winter started off with a bang as far as snow goes, Scott was doing some smiling and some running to keep up with the building and selling of new plows. Luskville Dragway, Wilson's home track and a place he has been going since he was a kid, Luskville is right next door to Bristol Quebec will once again this year be back as a major supporter. Scott like Jamie Tupper another supporter of this event will not only enter one car but has plans to run all three of his current rides, one which has already been commintted, the camaro. So this put Scotts son Jacob a former Jr. Dragster Pilot in the Mustang and Kenyon Paine (another jr graduate) in the S-10. There is not question that Luskville Dragway is very gratefull for Scott's advertising support, his race car support as well as his verbal support when ever he gets the chance.
BITS FROM THE PITS: FEB 06/17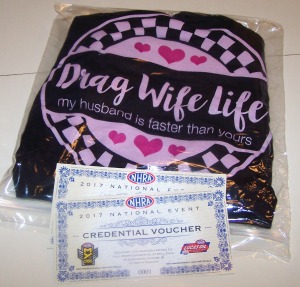 *
Another month has quickly gone by and we are now only four weeks away from the Annual Busters Bar and Grill Winter Practice Tree Party March 4/17. And as in the past door prizes and competition prizes will be pleanty thanks to advertisers and Busters Bar and Grill. Shannon Giust who will be moving in a new direction from a business point of view and has donatied a lady's only gift, one of her new line of ladies racing shirts. Also up for grabs for ANYONE that comes out, a set of tickets to any NHRA National Event you wish to take in. This will be done by way of a draw from all of those present, and will not require you to be part of the competiton, just fill in a ballot.

*
With the sale

of Chew That Stores by Paolo and Shannon it has also made some other changes with the racing team and its name. Starting at Bradenton a week ago the new company name to be carried on the Pro Mod and the new Outlaw 10.5 will be "Fine&Fast Motorsports. Also being confirmed at Bradenton was the fact that Paolo, as he has for many years will take part in Luskville Dragways bigg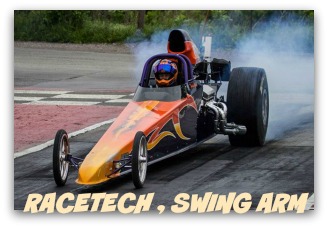 est race of the season, the 36th. Annual Bracket Bonanza. It also means that the race tech dragster will be entered into the Busters Bar and Grill $20,000 Big Dog Shootout on Friday August 4th. Even with his hectic out of town schedule not only does Paolo and Shannon continue to support what they still call their home track with advertising dollars, but also with the presence when ever they can. This says alot about this couple who have been part of the Luskville Dragway family, and have done so many great things for the race track. Another little bit of news coming out of our conversation in Bradenton was the fact that Paolo fully plans on running the Pro Mod at Naipreville Dragway @ one of the Quebec Pro Mod Series events, this will be very interesting to say the least.

*
The announcement back in the fall that we would hold a big dollar Sled Shootout on August 4th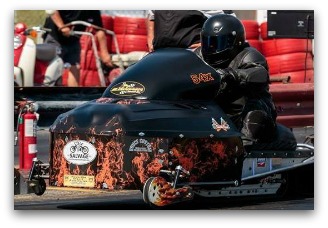 was met with some great enthusiasm, but not many comminttmets to the event to be held in 2017. So hopefully with the announcment this week that the Shields Bros of Peterbrough one of the best in the business, would take part in this event, will enspire others to get their names on the list of what will be the richest Sled Race in the country. The Shields are pretty well known in the sled racing and call Shannonville their home track, but do plenty of travelling as well, and will be good enbassadors for the event. Joining the Sheild Bros this week is Sudbury, Ontarios Amanda Taylor as well, who made her first visit to Luskville Dragway last season. Amanda tells us that her husband is already working on the sled for the 2017 campaign, this is a welcome additino too the event. Luskville Dragway has never had a sled following, unlike our Northern races, and Shannonville which at one time had 20 sleds on a regular day. We hope this event is a huge success and we can make it an annual affair but it will take the support of those that compete in this class. CLICK HERE FOR

HIGH ROLLER PAGE


*Ashley Muttart did not take long to pick up his new ride and get it back to hi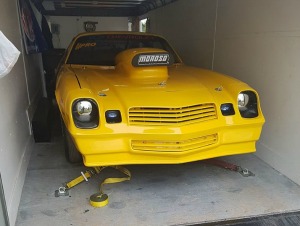 s shop so he and the boys could go through it and get it ready for the 2017 season. Ashley and Ray where all smiles as they along with the help of Derek and Troy loaded up the Chevy II for its trip back to North Bay, next trip is back to Luskville Dragway for test and tune, prior to opening weekend 2017. This transaction reminded me of how fast time goes by, it was TEN years ago that Derek and Troy took care of loading our 63 Corvette Roadster into a trailer to head to the east coast of Canada, where it still resides to this day. In fact we even tried buying it back this off season with no success.
*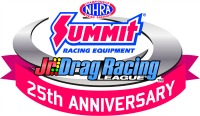 NHRA and Luskville Dragway is pleased to announce that 2017 marks the 25th anniversary of the Summit Junior Drag Racing League. As we all know, this 25th year marks a legacy built by the JDRL where many pro drivers got their launch. Please join us in celebrating the Summit JDRL all season long, and in partiuclar the Randy's Performance Bill Gaw Memorial weekend when there will be lots of special things for the Jr. Dragster drivers and teams.
PARA PERFORMANCE STEPS UP, TAKES TITLE TOO DOOR CAR CHALLENGE: FEB 6/17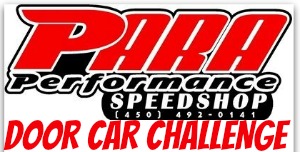 I
n a day and age when speed shops are becoming a thing of the past it is nice to see that one of them is not just surviving but it is getting bigger and better as the years go by. Its a tuff deal for independent speed shops, as the times changed and many people starting supporting on line shopping when it came to high performance, which was a death nail for many, but not Para Performance of Montreal which is still going strong. It was only a little while ago that we talked about Ottawa's oldest running speed shop "Young's Speed Shop" closing, so it is great to here that Para Performance is doing well. Doing well enough, that the owners have not just decided to support Luskville Dragway but have decided to increase that invovlment with the title rights to the

Door Car Challenge

event July 1st, 2017. Owned and operated by the Fred and Frank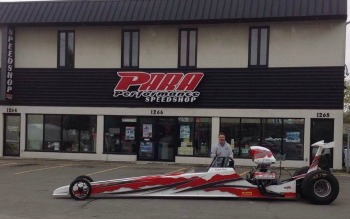 Angers and François Paradis it is quick to see that this is a racers speed shop to say the least. Para carries a complete supply of high performance products, and if they don't have it on their shelves they can get it the next day. They are also a supplier of Abruzzi Racing Transmission and once again in a day and age when our Canadian Dollar is not well, this is the place to shop. They can also get you what ever size and type of drag slick you want and have been doing so for a number of this area's drag racers. Many years ago there was many speed shops, many of them have bought advertising at Luskville Dragway over those years, but today Para Performance is one of the few that is around and is growing, so please remember to support those that support us. You can find out more about Para Performance by clicking on their Logo in our advertisers page.

paraperformance.ca
AUT0VATION LEADS THE WAY IN INOVATION AS WELL AS GENERAL REPAIRS: FEB 6/17
We are extremely pleased to announce that Autovation INC. will celebrate 12 years of advertising support at Luskville Dragway the NHRA Sanctioned drag racing facility just outside of Ottawa. Derek

Lamoureux is not just the owner of Autovation Inc he is a hands on technician who makes sure everything leaving the shop in done right and the costumer is happy with all aspects of the work. Autovation like they have for a number of years now will host two cruise nights during the 2017 racing season, the first coming on June 24th. and Sept 23rd.
Autovation is your complete automotive service facility with all the necessary equipment and diagnostics tools to repair all makes and models. Our service staff will help you plan for your automotive service needs and place you in the right direction. They appreciate your feedback on their services so please feel free to e-mail them at

info@autovation.ca

This e-mail address is being protected from spambots. You need JavaScript enabled to view it

or call them at 613-831-8714 with any concerns you may have. Autovation Inc. has been providing great service and exceptional value since October 2nd, 2002. The exceptional work that comes out of the shop has brought them to 8 bays and 5,000 square feet. The team includes 6 motivated people: three Class A Licensed technicians, Derek Lamoureux, Lee Barnes, Cory Smith

and

Dylan Buch, who sits at the service-counter/front-desk. In the background, our office managers

Krystina Harris

and

Sean Gilchrist

keep the paperwork flowing. Together they can meet and exceed your expectation in autom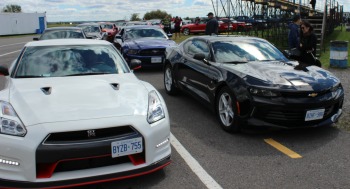 otive service. Our service team will go to any length to ensure a proper repair with an honest price. Autovation provides a host of specialty services from aftermarket exhaust fabrication to performance upgrades. Autovation is able to provide services that not only fit your budget, but also meet your performance goals as well. Derek Lamoureux is also an innovator when it comes to pushing the bar when it comes to performance and can quite often be found testing his work at Luskville Dragway or other motorsports venues in our area. Derek, the ever inovator has showed up with something really different, a 2005 Echo with two yes two 2.0L MR2 JDM Motors, with a Six speed, LSD, Turbo'd Front engine air to air intercooler, and quickly went out and ran a 1\4 12 sec, 113mph pass. Yes this is a shop that is more than your average shop and is definitely run by car guys.

AUTOVATION INC.
201
7

JAN.