RACE NEWS 2016
COVER SHOT: MIKE OGILVIE AND HIS KENDALL LIQUID TITANIUM SUPER CHARGED DRAGSTER

BITS FROM THE PITS: DEC 5/2016
*
If rumours are right it might be more than Sanata Clause coming to town, as word has it that a new Jr. Dragster team is headed this way as well. Apparently the car is at BW Racecars getting some updates and other things done to it for a Luskville Dragway debut. This will be a totally new entree if "She" becomes a full time competitor and would be great news for the Jr. Dragster class at a time when many Jr. Driver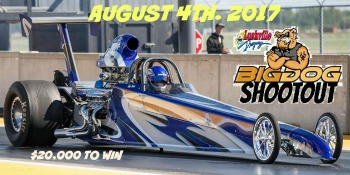 s have moved up too the big cars. Stay tuned and we will bring your more info on this new JR. as we get it.

*
With only two weeks of publishing until the christmas break we hope that all you high rollers for the Busters Bar Big Dog Shootout get your committments in, as well as the door car guys for the $5000. to win Door Car Challenge. We will be taking a couple of weeks off for Christmas so trying to line up some big stories for the launch of Napa News 2017.

*
Super Tour Dates should be avaiable this week as we work hard to fit in all schedules and all tracks that want to be invovled, stay tuned to Luskville Dragways facebook page for updates.
OGILVIE AUTO & FLEET CONTINUE THEIR SUPPORT OF LUSKVILLE DRAGWAY: DEC 5/16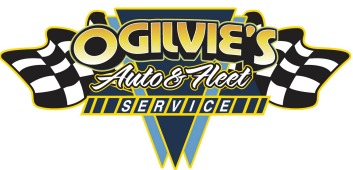 Ogilvie Auto & Fleet located in Jasper, Ontario is one of this area's largest full repair auto and truck shops, they are also very large when it comes to supporting Luskville Dragway and the programs that come out of this small NHRA Facility. This Auto Pro, full automotive repair shop is much more than that, as the name says large trucks, bus's and motorhomes are also part of the work that goes on at Ogilive Auto & Fleet. With over a dozen employee's one can only imagine the hustle and bustle that goes at this facility each and every day. And the hustel and bustle doesnt stop when the work day comes to a close as Mike and Vicki Ogilvie are drag racers, as is their two young daughters Rachel and Ashley. What started out as a one dragster rac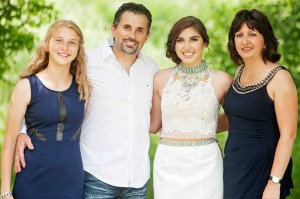 e team a few years ago has gone from one dragster too one dragster and two jrs. and now goes to FOUR full out rear engine dragsters for 2017. Mike who is a second generation Automotive Repair shop owner has always been a very busy man around the shop and around the track and that will take on a whole new meaning in the new season. From first coming on the seen a number of years back, Mike and Vicki have not only supported the track finacially, but fisically and morally as well all the time. That support will continue heading into the new season and for that Luskville Dragway is very greatfull. The 2017 season will be an incrediable summer for this race team, as they put forth one of, if not the biggest Super Pro Race Teams in the country with Four rear engine dragsters all being driven by family members.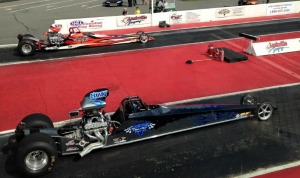 Mike will continue to compete in his Super Charged Mopar powered, Kendall oil sponsored M&M Dragster, while wife Vicki who had a great 2016 will continue in the rear engine Diamond dragster. Oldest daughter Rachel who will still be attending Western University will start her 3rd season in the Mullis rear engine car that has carried her to two J&S Collision Future Champions Championships. The biggest news from this team for 2017 is of course the rookie season of their youngest daughter, Ashley who will compete in a recently purchased Undercover rear engine dragster. So it will be an interesting 2017 season for Mike and the Lady's, and only a matter of time before two of the meet each other in the finals.
DOOR CAR STANDOUT ROCH BEAUDION JOINS THE WARS: DEC 5/2016

We will be talking about the July 1st. Door Car Challenge a lot over the winter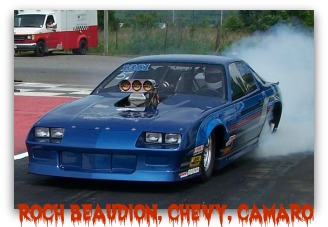 months, even though the names of been coming in slowly, we believe this event will be large. Last week we brought you two of the Semi Pro drivers who will be stepping to the plate and this week we bring you a super pro driver who is a standout on the door car side of things. Roch Beaudion and his wickley fast Camaro is the latest to join the list of door car drivers too take a shot at the $5000. first place prize money on July 1st. Beaudion who hails from North Bay, Ontario ownes and operates his own construction company " New Look". Roch has been a long time supporter of Luskville Dragway and I think it would be safe to say calls it his home track these days. The driver of the D&D Performance powered camaro is also no stranger to the winners circle at Luskville Dragway and on the Napa Tour that criss cross's the country. When Roch is attending the races he is always accompanied by crew chief and wife Nanci who is a fixture on the starting line when ever Roch is running the car. Beaudion will not only be a car too watch in the quest to be the winner, but also the number one qualifier with his high four second ride. The July 1st. Para Performance Door Car Challenge is listing names as they indicated their support of this event and their intentions to run that race. It is not a pre entree and no money is paid for entree fee's at this time, its just a comminttment of support for Door Car Races, get on the train.
2016
MAY
JUNE
JULY
AUG
SEPT.
OCT
NOV.